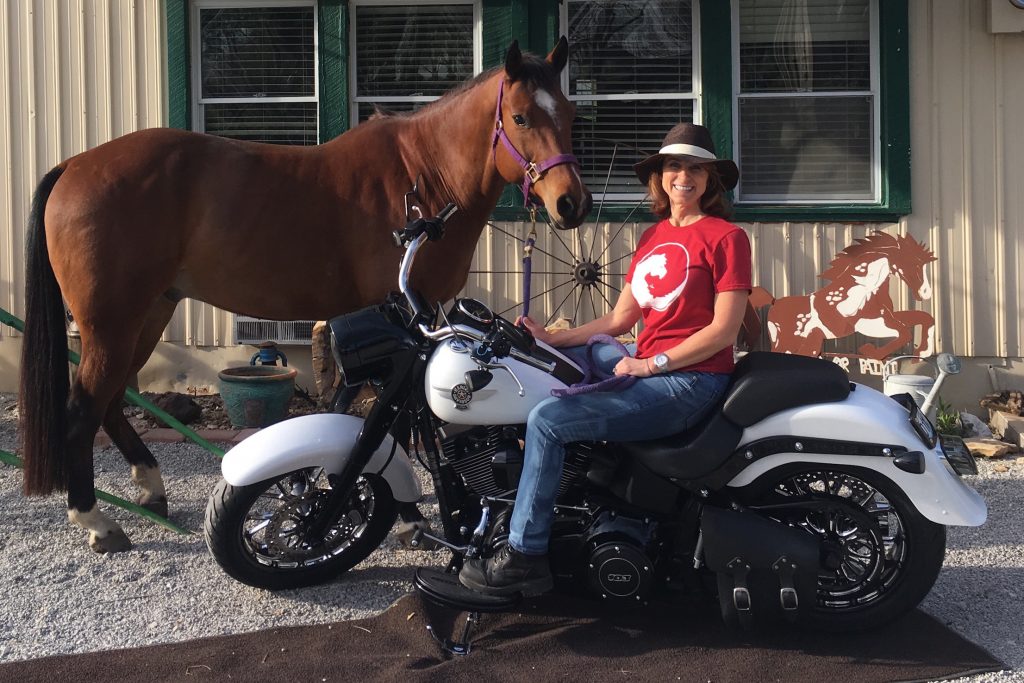 Gail from Gail's Harley Davidson is the ultimate Motorcycle Maven. She's been infatuated with motorcycles since before she could even drive a car. She took that passion and her love of Harley-Davidsons and turned it into a full-fledged empire. Not only that, but she's one of only a handful of women in the country to purchase their own dealerships. We put the pedal to the metal with all our crazy questions. Dare we say, she was revved up to answer them!
Age you rode your first motorcycle and/or fell in love with motorcycles? 10 years old! That's when I was introduced to motorcycles—albeit a mini bike. I was 21 when I fell in love with Harley-Davidsons. Rode my first one then and haven't looked back.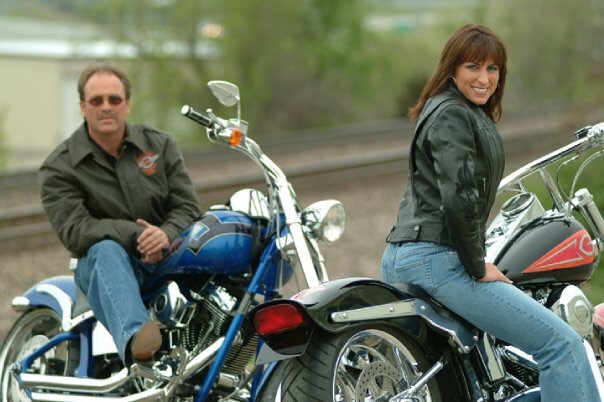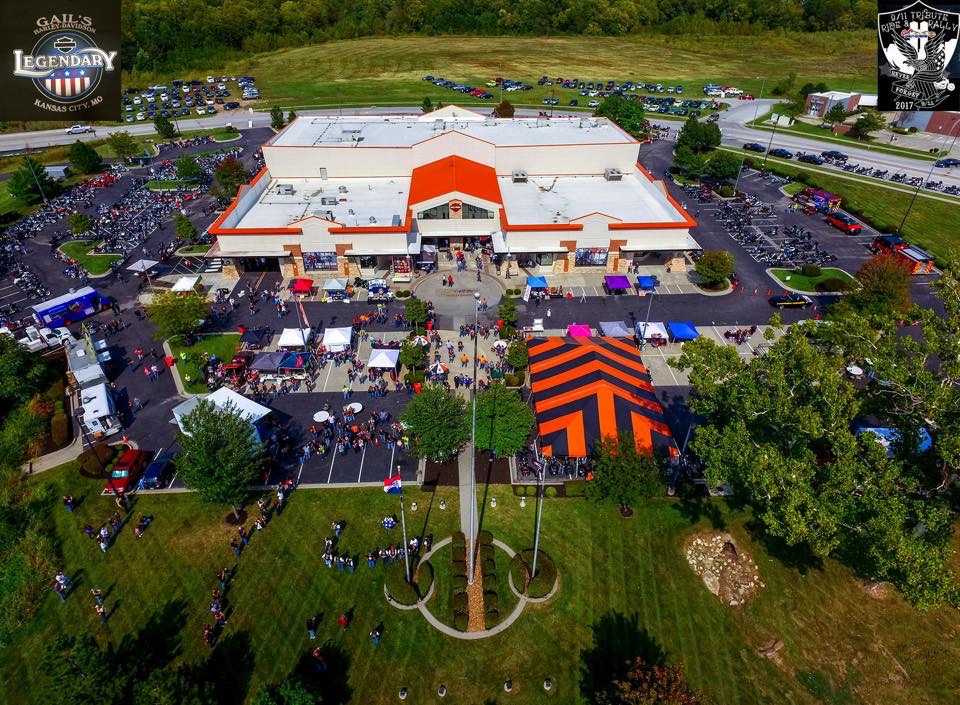 Year you bought your first Harley dealership? I didn't just party like it was 1999, that's also the year I bought Gail's Harley-Davidson. Five years later—in 2004—I decided Grandview, Missouri would be our home. Grandview has really been good to us.
Number of dealerships you own? 3. I'm proud to own two Harley-Davidson dealerships: Gail's in KC and Gateway in St. Louis, and one multi-line dealership—Shawnee Cycle Plaza.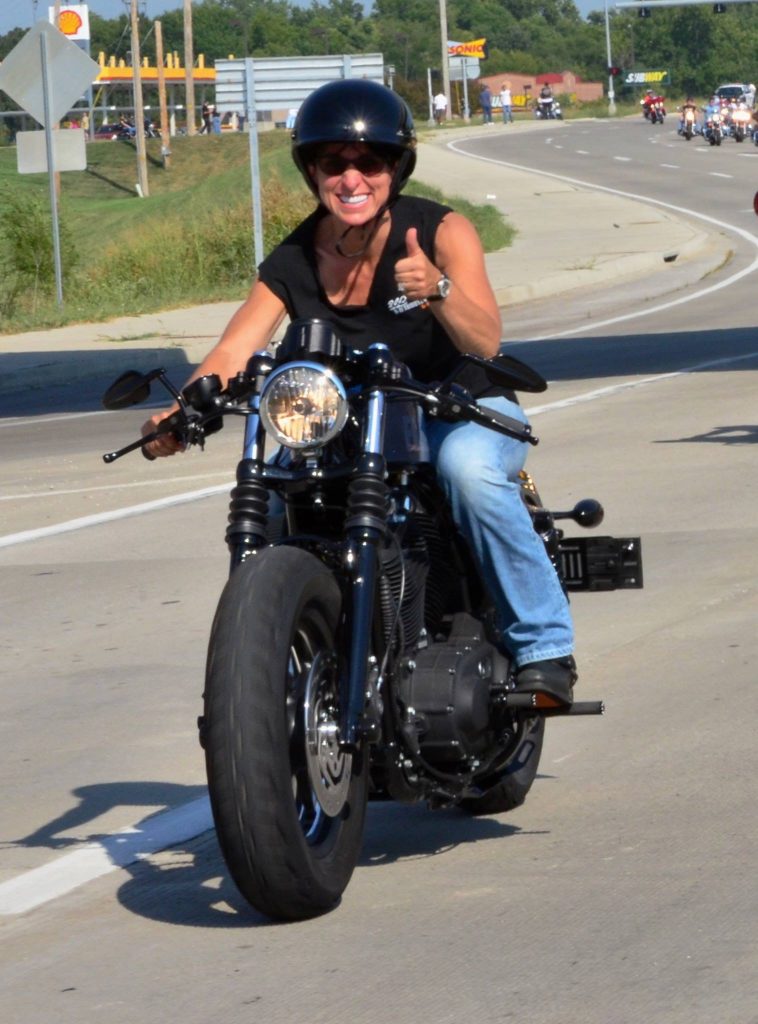 Number of motorcycles you own?  7. Just like a girl needs different outfits for different occasions, I need different motorcycles. But you never know when I will see the next bike I can't live without. There's something special about every bike out there.
Pop quiz! At this very mostest exactest nanosecond, how many motorcycles do you have for sale on your Grandview lot? 500-ish. Between new bikes arriving and new trade-ins coming in and so many being sold, it's a tough one to answer. Let's just say we have plenty of bikes to make everyone's dream of owning a Harley come true.
How many employees help a sister out? Alongside with my business partner Matt Chiappetta, we have 65 in Grandview, 38 in St. Louis, and 25 in Shawnee. I'm proud to say I have employees who have been with me for more than 15 years.
Number of times you've said your tagline, "Where every day is an excuse to have fun!"? Probably close to 100,000. That's 100 times a week for close to 19 years. Oooh—I can make it your ring tone if you want!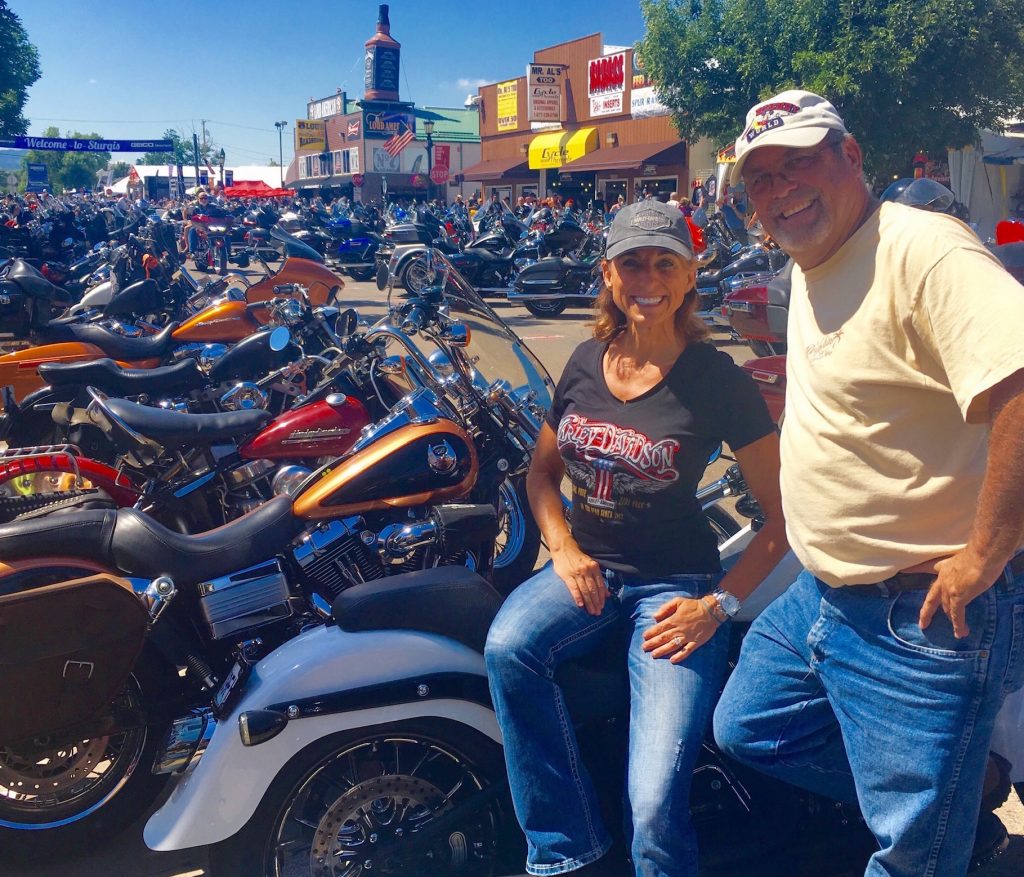 Number of times you've ruled the roost at Sturgis? 15. I do love Sturgis, South Dakota! The riding is spectacular, and the history is awesome. My first trip was when I turned 29.
Pieces of clothing you currently have in your closet with a Harley logo on it (and, yes, that includes bandanas, socks, tube tops and bathrobes)?  Too funny—and too many to count. I think it would be easier to count what doesn't say Harley-Davidson. And, yes, my bathrobe, my pajamas, my shoes, and most of my jewelry and socks all say Harley-Davidson on them.
How long as Harley-Davidson been around? 115 Years. Harley-Davidson just celebrated their 115th year over Labor Day weekend. There was a huge party.
How many times have you heard Sweet Home Alabama? Ugh. More times than I ever want to. (Though I secretly do love that song!)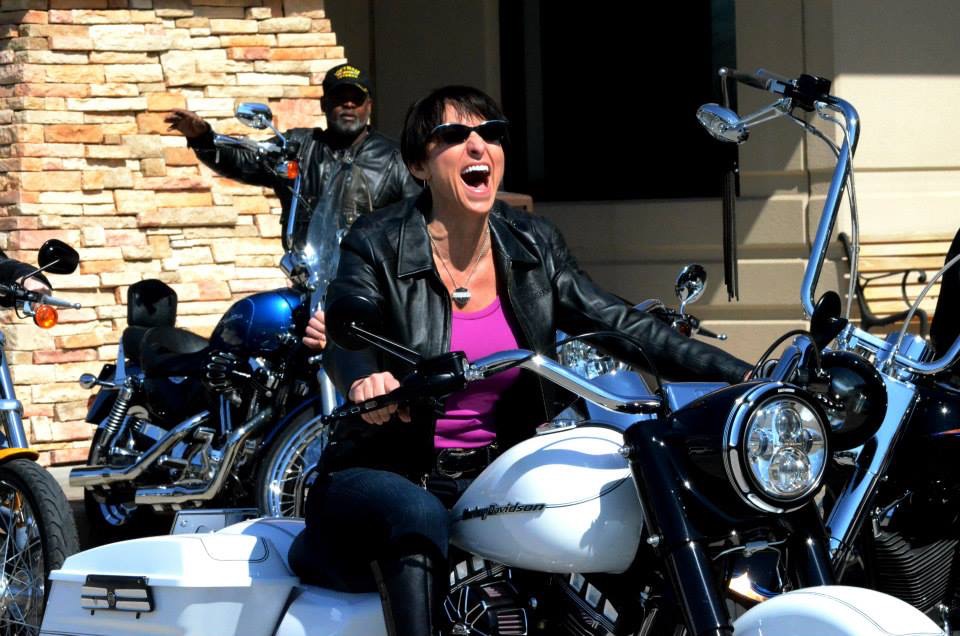 How many women have gone through your motorcycle training class over the years? At least 150 bad-ass ladies. Our "Ladies Only" classes are gaining in popularity. Watching any new rider take that victory lap is something they will never forget. I have to say that pulling up, taking off your helmet and have everyone realize that's a girl on that bike—it's something that NEVER gets old. I can't encourage people enough to take the course.
Number of bugs you've accidentally swallowed on the road? Do you mean this week? I just looked at my helmet face shield. Let's just say I'm thankful for it. But that's what helmet face shields are for.
'Fess up … fastest speed you've ever gone on your bike. (Shhh … it's our secret.). Fast enough not to get caught. Just kidding. Safety first!