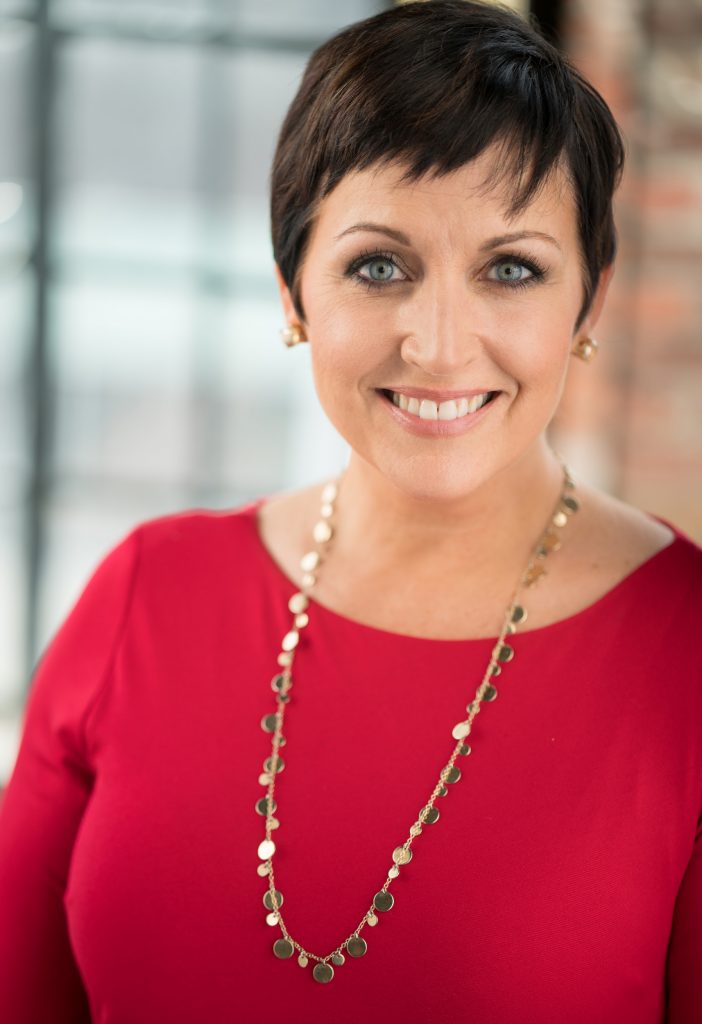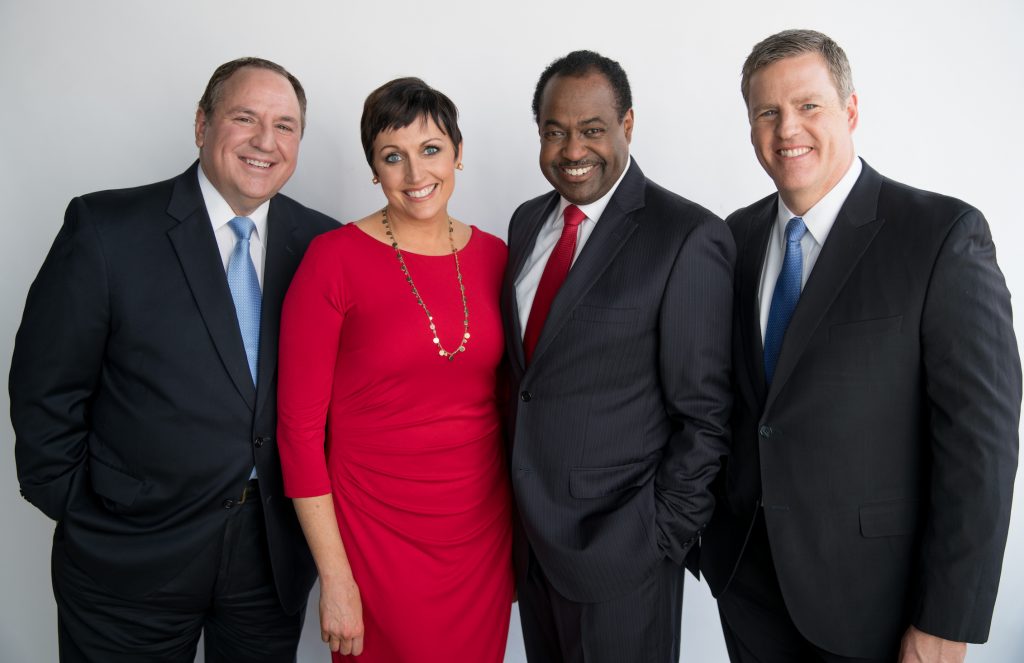 Anchorwoman Lara Moritz loves her some Kansas City. She's been holding down the anchor desk at KMBC 9 News for nearly 20 years (with probably that many hairstyles to boot). No story is too big or small for Moritz to handle. She just enjoys getting out and about in the community to cover stories that resonate with viewers. With so many years in TV news under her belt, we figured she'd be the perfect foil to answer our inane "By The Numbers" stats. (No worries—only a few of 'em were related to, you know,  journalism.)

Number of years you've been in the TV biz: Since 1992—a loooong time.
Number of markets you've worked in: 2 markets—which is unusual for TV peeps. KSNT-Topeka from 1992-1995 and KMBC from 1995 to present.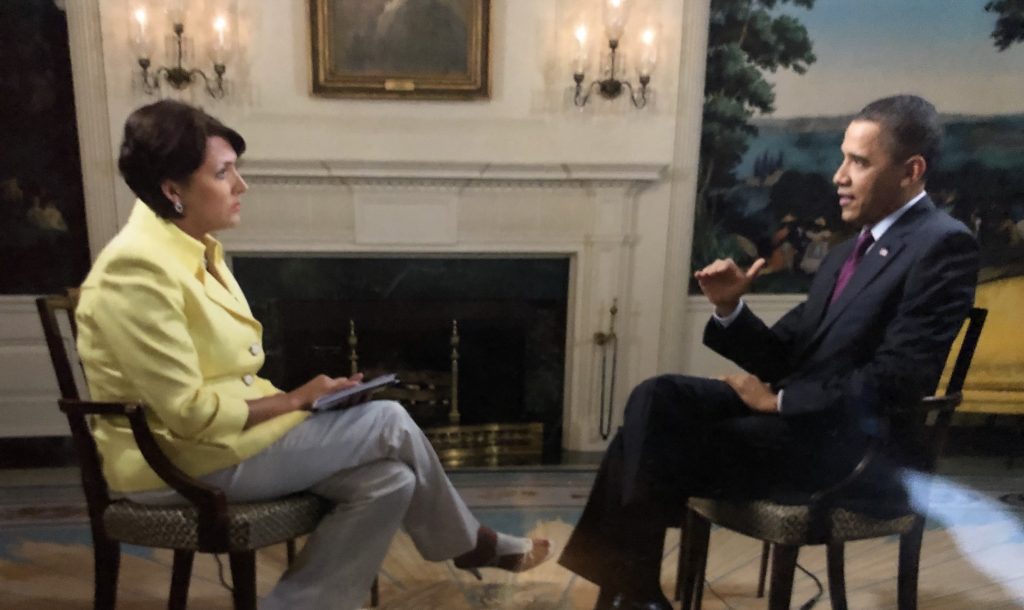 States you've reported from: 16—including Alaska where I ran a full marathon and did a story on Team in Training in 2003 and DC where I interviewed President Obama in 2011 and then Michelle Obama in 2012.
Countries you've reported from: 2—including, most recently, Mexico City for the Chiefs-Rams game that never happened.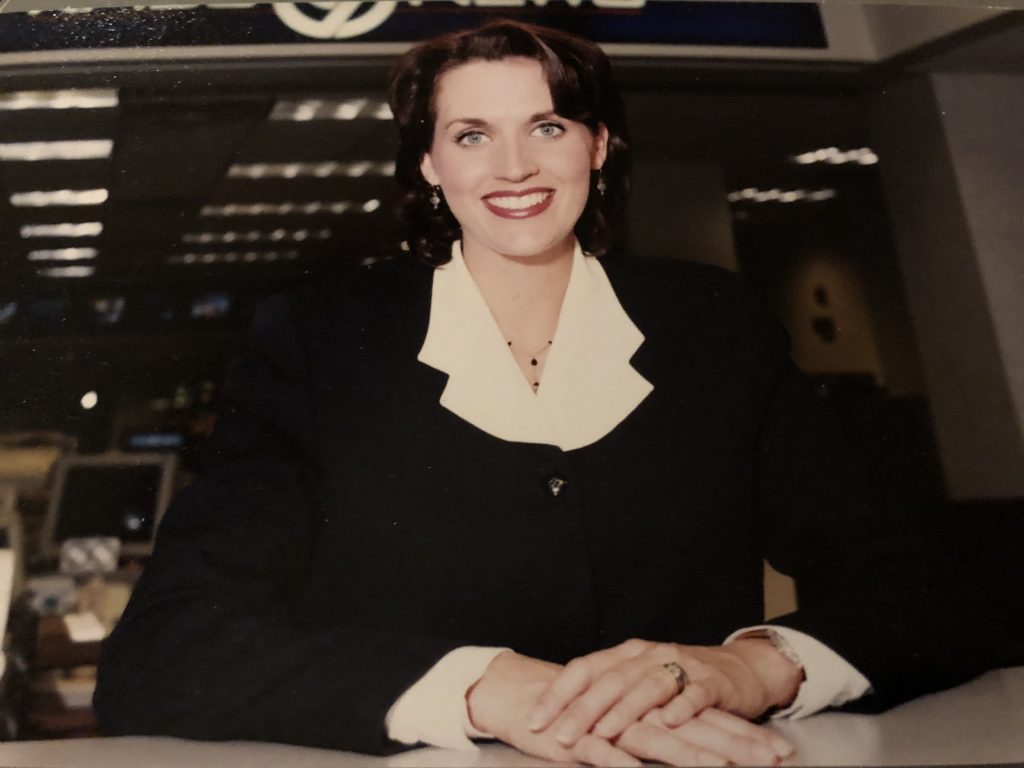 Number of hairstyles you've had over the years: I've had 522 different hairstyles in the past 27 years. That includes my many "bad hair days" where it looked disastrous. I've tried long, medium, no bangs, long bangs, short, extremely short, regular short. I've dyed it Cherry Cola (1990s,) blonde (early 2000s), jet black (mid 2000s), Normal brown (current). If I didn't get it colored every four weeks, I fear it would look like I have skunk hair. My hair person loves me!

Average number of emails you get commenting on your attire each week: On average? I'll receive ten emails on my appearance every week. Most are complimentary. But I had one viewer tell me my makeup looked like Tammy Faye and another tell me my makeup looked like Dracula's bride. Recently, on one of my disastrous hair days where I tried to style a sassy flip, a viewer emailed me and asked if I got up on the wrong side of the bed and didn't brush my hair.
If I gain a few pounds viewers will point that out, if I lose a few pounds viewers will point that out. If my necklace is askew, I'll hear about it.
How many times have you accidentally sworn on air? 0. I've never sworn on air, but that's only because we have an outstanding KMBC crew that keeps my mic off during the commercial breaks.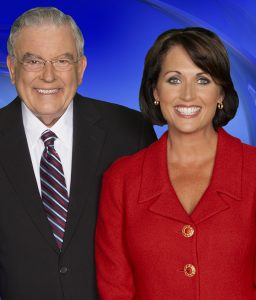 Longest day of anchoring? 5 solid hours—on the day of the explosion at JJ's on the Plaza. Larry Moore and I anchored from 6 p.m. – 11 p.m. with no commercial breaks.
Time it takes you to apply your make-up: 1 hour. Some would say I need to spend more time on my makeup, but I spend about one hour when I get to work—that's the first go-around—which gets me through the 4 p.m. newscast. I touch up before the 6 p.m. But it's more than a touchup before the 10 p.m. because I've wiped my nose several times and eaten dinner in between shows.

Number of people you've interviewed over the years: I think I've interviewed 1,163 people at least over the years. True story—when I was a cub reporter in Topeka, I was sent to a county fair to interview Senator Bob Dole. I was a one-man band in those days. I found Senator Dole in the crowd and asked for an interview. He graciously agreed. I set the camera on the tripod and turned the camera on. I stepped to the side to ask questions and in the middle of the interview Senator Dole stopped me and said "Darlin', your camera is pointing to the sky." I hadn't secured the camera on the tripod and it had fallen backwards. I was mortified.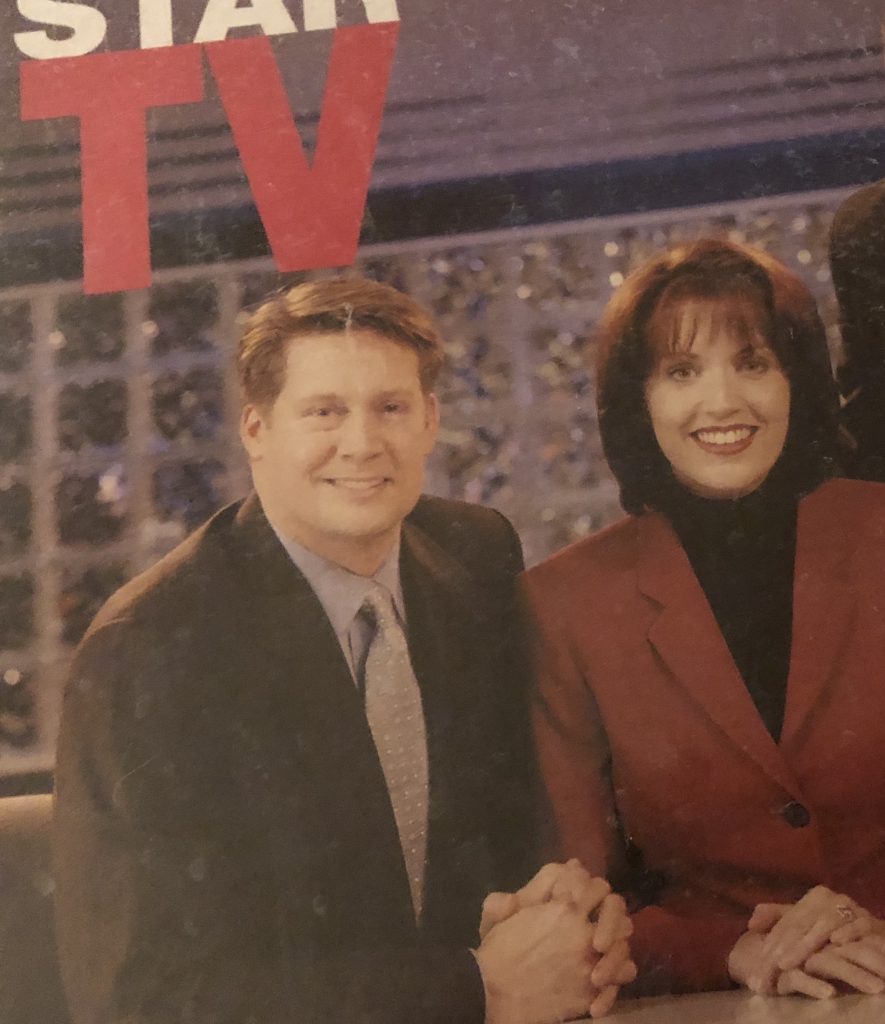 Hours you spend on social media each day: Probably a couple of hours each day. I try and connect with people that way but I'm better in person.
Number of charitable emcee gigs you do in a year: Between 15 to 20 events a year. Depending upon the year, that number goes up and down. Anything kids, animals, cancer or crime commission and I'm all about trying to help out.