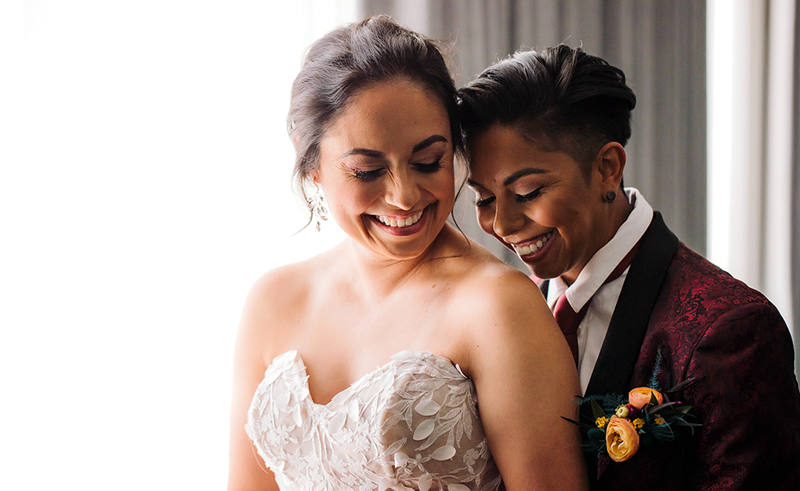 Mere moments after the big proposal, many brides-to-be pull up Wedding Wire or The Knot and start feverishly planning their special day. But when you're two brides or two grooms, wedding planning can be fraught with microaggressions, discrimination, and anxiety that can make wedding planning not quite the dream you've always wanted. That's why the Mid-American LGBT Chamber of Commerce recently launched the Wedding and Events Coalition or WECo. 
WEco. is the brainchild of local photographer Morgan Miller. After years in the wedding industry and as an LGBTQIA+ ally, she wanted to create a list of vendors that were not only accepting of same-sex couples but enthusiastic. Working with the Chamber, she assembled a team of eight board members from various event-related industries. The organization is building a list of vendors that welcome same-sex ceremonies and allied corporate events. 
Board member and photographer Adri Guyer of Black Coffee Photo says that since its inception in September, the organization has added vendors from across the event spectrum, from florists to DJs to balloon sculpture companies.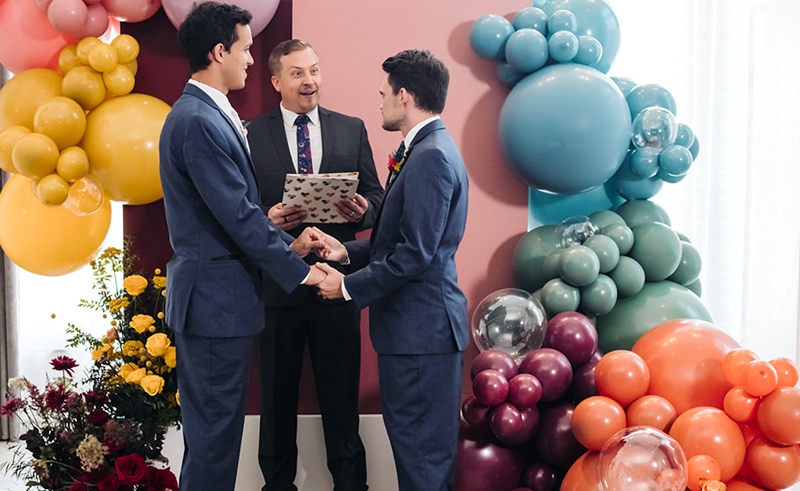 To be included in the WEco. directory, vendors must not only be willing to serve same-sex couples and events, but be willing to take Diversity, Equity, and Inclusion (DEI) training. The training ensures that gender-neutral and approachable language is used in contracts, websites, and even onsite. 
"In the wedding world, you'll see a bridal suite and a groom's suite. What if there are two brides or two grooms?" Guyer says. "There's just minor problematic things that we've run into over time, as well as flagrant discrimination." 
Currently, the organization is building the list of vendors but eventually, they hope to include client reviews. 
"We just want to help create a list of vendors that are not only saying, 'Oh, yeah, I'll take your money,' but that they feel enthusiastic about marriage equality or [LGBTQIA+] corporate events. That's something that's been lacking in the industry," Guyer says. 
As the organization is in its nascent stages, they are learning as they go, but Guyer is optimistic that WEco. will rival heterosexual-oriented wedding resources. Learn more about WEco. on Instagram at @weco.kc or visit midamericalgbt.org.