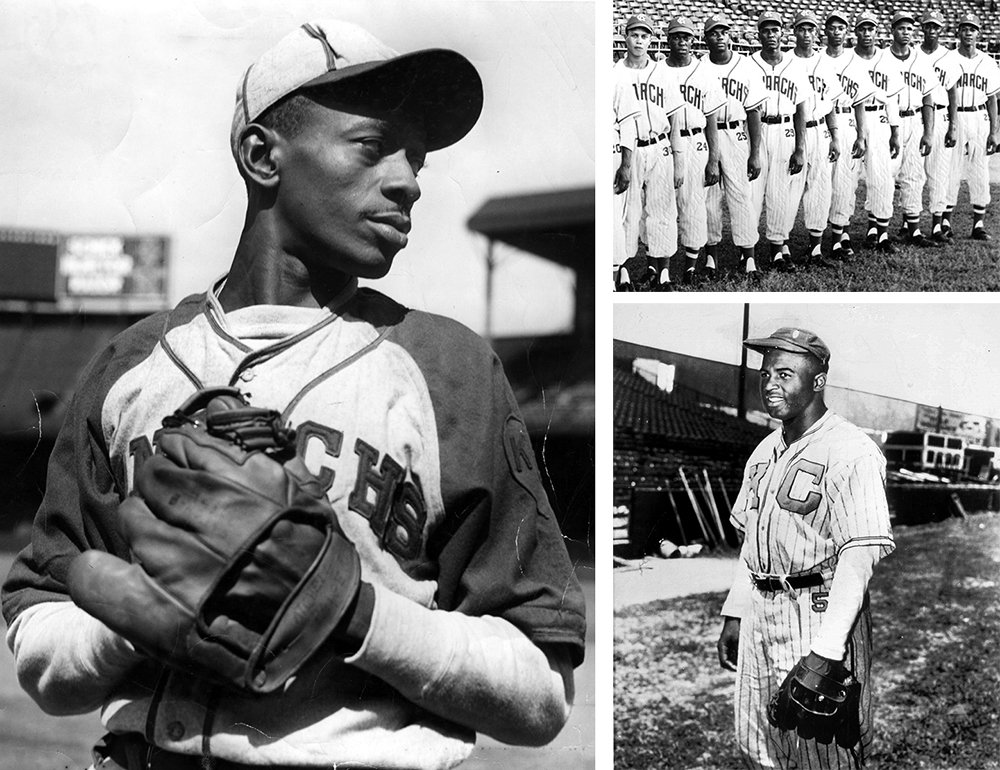 Organizers of the Negro Leagues' 100th Anniversary Channel the Same Resiliency That Sparked the league's Formation in 1920.
As the calendar flipped over to 2020, the stage was set to honor a historic milestone: 100 years since the founding of baseball's Negro Leagues here in Kansas City.
The festivities kicked off on February 13, 2020, which, as Negro Leagues Baseball Museum President Bob Kendrick explains, "coincides with the date that the Negro Leagues were formed in 1920."
Continues Kendrick, "We get off to a flying start. Everything is amazing; we launched a partnership with MLB and the MLB Players Association announcing a joint $1 million contribution in support of the museum. And a National Day of Recognition, originally scheduled for June 27, marked the first time that all MLB teams would simultaneously recognize the Negro Leagues."
Then, a triumphant year ground to an abrupt standstill as the Covid-19 pandemic took hold and shuttered businesses around the U.S., including the Negro Leagues Baseball Museum, while also halting national sports and shrouding upcoming seasons in uncertainty.
You could, in baseball terms, call the pandemic the ultimate curveball. And it left Kendrick and other participating partners scrambling to salvage the celebration. That's when Kendrick looked to the past for the inspiration to move forward.
"This museum, this history, is about resilience," he says. "We had to dig down deep to keep the will and spirit that this history represents. I've said this on countless occasions: if you're going to be a steward of the Negro Leagues story, you can't wallow in self-pity. That would be an injustice to this incredible story and the courageous athletes who made this story."
That story's most significant chapter was written 100 years ago when a group of baseball team owners gathered in Kansas City to change the course of history.
Paseo YMCA: Where It All Began
The year 2020 marks the centennial anniversary of the Negro Leagues, but Black baseball players started organizing long before 1920.
There are records of a baseball game between two Black teams in 1855. From there, several Black baseball clubs formed in the mid-1800s. Just a few years later, racist opposition attempted to halt the players' momentum.
In 1867, the National Association of Amateur Base Ball Players elected to reject applications from African American clubs. In 1876, the professional National League was formed by owners intent on keeping it a white man's game.
By 1900, Jim Crow laws had shut out Black players from professional teams. Not to be deterred, players continued to organize their own units, traveling around the country in buses—otherwise known as "barnstorming"—to play anyone they could.
Andrew "Rube" Foster, former player, manager and owner of the Chicago American Giants, saw an opportunity to officially recognize these and other teams. Inside Kansas City's Paseo YMCA (now the Buck O'Neil Education and Research Center), just one block west of the historic 18th & Vine District, Foster and several Midwestern team owners met in 1920 to create an organized league structure.
There, in the heart of Kansas City, the Negro National League was born. The league launched with eight teams: Chicago American Giants, Chicago Giants, Cuban Stars, Dayton Marcos, Detroit Stars, Kansas City Monarchs, Indianapolis ABCs and the St. Louis Giants.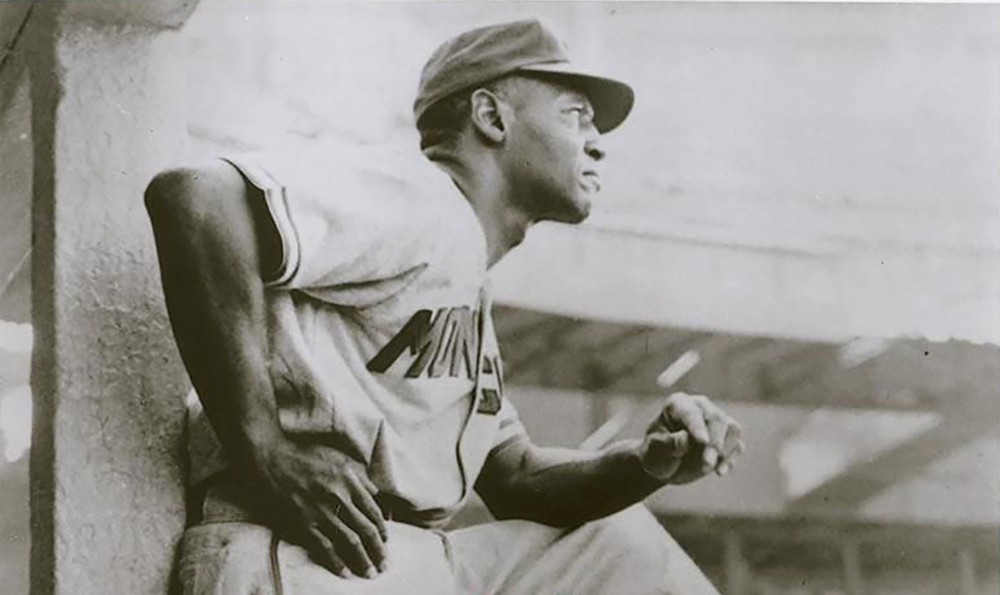 History Needs A Home
Within two decades of the League's creation, the rise of players like Jackie Robinson, Larry Doby, Satchel Paige, and Nate Moreland caught the attention of several Major League Baseball team owners. In October 1946, the Brooklyn Dodgers general manager Branch Rickey announced Robinson's signing to the team from the Kansas City Monarchs. And on April 15, 1947, while playing first base, Robinson integrated major league baseball.
Fast forward a few decades, when, in 1990, Kendrick popped his head into 18th & Vine's historic Lincoln Building to ask Don Motley, executive director of the Negro League Museum, where he could find a shrine dedicated to this important history.
"'You're standing in it,'" Motley told Kendrick, as recounted by Jerry Crasnick of the MLB Players Association.
Kendrick officially joined the museum's staff in 1998 as its first director of marketing and, in 2011, was named president of the museum. In that time and more recently, the museum has expanded well outside of its one-room confines to encompass 50,000 square feet, which includes the Buck O'Neil Education and Research Center.
Visitors to the Negro Leagues Baseball Museum enjoy self-guided tours through a collection of photographs, memorabilia, and short films that capture the Negro Leagues' collective history, as well as standout moments and players. For baseball fans, a visit to the museum is typically a bucket list item, and it's common for people from around the U.S.—and around the world—to stop in and learn more about the Negro Leagues.
When pandemic-induced stay-at-home orders were lifted earlier this year and the museum reopened its doors, Kendrick says the first museum visitor was a woman from Brooklyn, N.Y., who stopped in while she and her husband were en route to Colorado. He described the moment of seeing people back in the museum as a "Publisher's Clearinghouse" moment, and if he could have, he would have showered her with confetti.
The Centennial Continues
The year may be winding down, but the Negro Leagues centennial celebration continues. Channeling the resiliency that so perfectly defined the league itself, Kendrick has tirelessly worked to embrace the year's festive intent and find ways to virtually recognize the Negro Leagues and how the organization forever changed baseball.
One example: the Tipping Your Cap campaign.
"In our sport, there's nothing more honorable than a simple tip of the cap," Kendrick says. "It's the ultimate show of respect."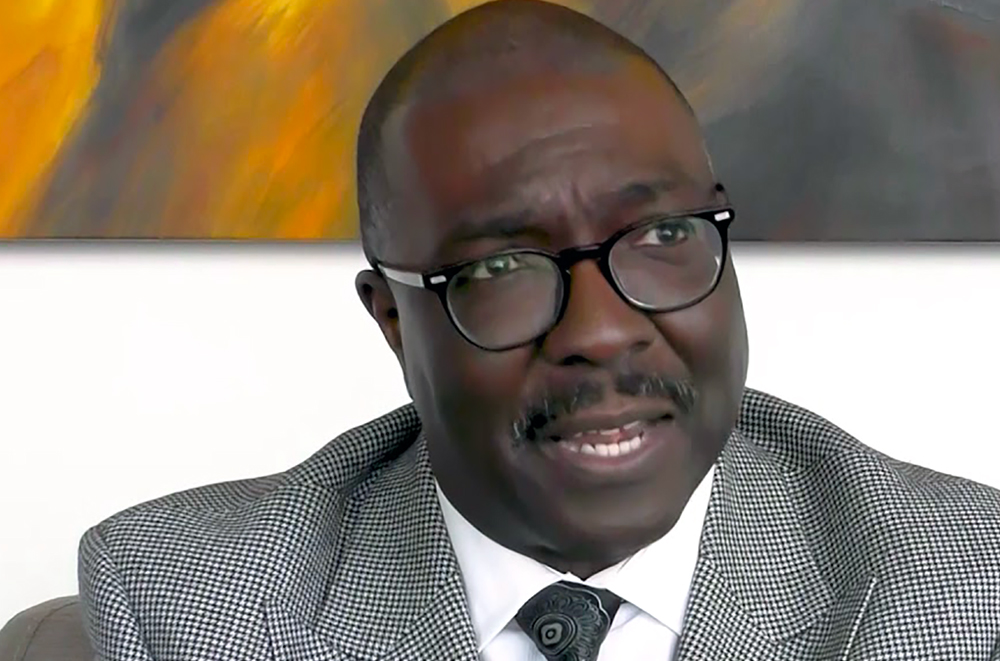 Organizers, including Kendrick, took the Tipping Your Cap campaign from an in-stadium event to a virtual celebration, creating a website to showcase photos and videos of fans tipping their caps in a salute to the league. On June 29, four former U.S. presidents—President Obama, President Bush, President Clinton and President Carter—each tipped their caps.
The campaign didn't just go worldwide; it went intergalactic when NASA astronaut Chris Cassidy tipped his cap from the International Space Station. Other notable Tipping Your Cap participants include The Temptations, Michael Jordan, Magic Johnson, Billie Jean King, and Henry Aaron, a testament to the reach of the Negro Leagues and how the league's strength and resiliency continues to inspire long after its dissolution—even to Kendrick's surprise.
"It fills me with tremendous pride," he says. "We felt like we would get some baseball fans to join us in this effort, and there would be a likelihood that we would get those who made their living in the sport—current and former Major Leaguers. But when you see the depth of those who are outside the baseball world—four living presidents, General Colin Powell, Bob Costas, Stephen Colbert—and then we went literally into space. I think it was at that point that I realized we had something really special."
Those moments, along with his dedication to sharing the story and the history of the Negro Leagues as widely as possible, have kept Kendrick energized throughout a truly unprecedented year. And if he finds he needs an additional boost, he reflects on the words of a dear friend and baseball icon.
"I quote my friend Buck O'Neil often, especially in these difficult times that we're experiencing now," Kendrick says. "As if a pandemic wasn't enough, we've moved into a realm of social upheaval. Buck always said that there are more good people than bad. We're seeing the good people come to our aid, and that individual support has grown since the museum's downtime. It fills me with great joy and gratitude to see so many coming to our aid and wanting to see the story and celebration of the Negro Leagues continue in as great a capacity as we can execute it." 
Visit nlbm.com to plan your visit to the Negro Leagues Baseball Museum, shop official Negro Leagues merchandise and stay up-to-date on other ways to celebrate 100 years of the Negro Leagues.