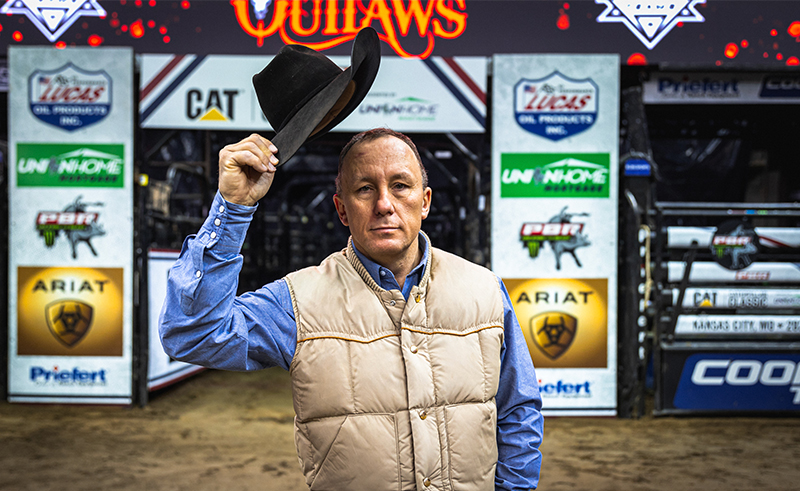 Kansas City is climbing into the saddle as it becomes one of eight cities in the country with a team in the Professional Bull Riders (PBR) Team Series.
Kansas City's team will be known as the Kansas City Outlaws and will be based at the T-Mobile Center as part of introducing PBR's new team competition.
"A team series has been talked about and dreamed about for so many years. To see it finally come to fruition is very exciting," says J.W. Hart, the team's head coach. "In past years, I have been a part of coaching winning teams with the PBR World Cup and PBR Global Cup. I can't wait for this new league to begin our games. It is going to be a great new era in bull riding."
Hart is a PBR Ring of Honor member, the sport's most prestigious recognition, and will lead the Outlaws in the first draft of the Team Series on May 24 when the eight teams will select their rosters.
The eight teams will each host a team series event in their hometown leading up to team finals in Las Vegas.
The first chance to see The Kansas City Outlaws in action at the T-Mobile Center comes August 5-7, showcasing traditional eight-second bull rides in a tournament-style format with all teams going head-to-head in matchups against different opponents each day. Tickets are on sale now for $20 here.