Ever had the world's most disastrous date? Been a part of a proposal that went sideways or an egregious engagement? Well, for three lucky couples who found themselves unlucky during courtship, Hallmark went out of their way recently to give them the ultimate redo with a posh evening out at The American.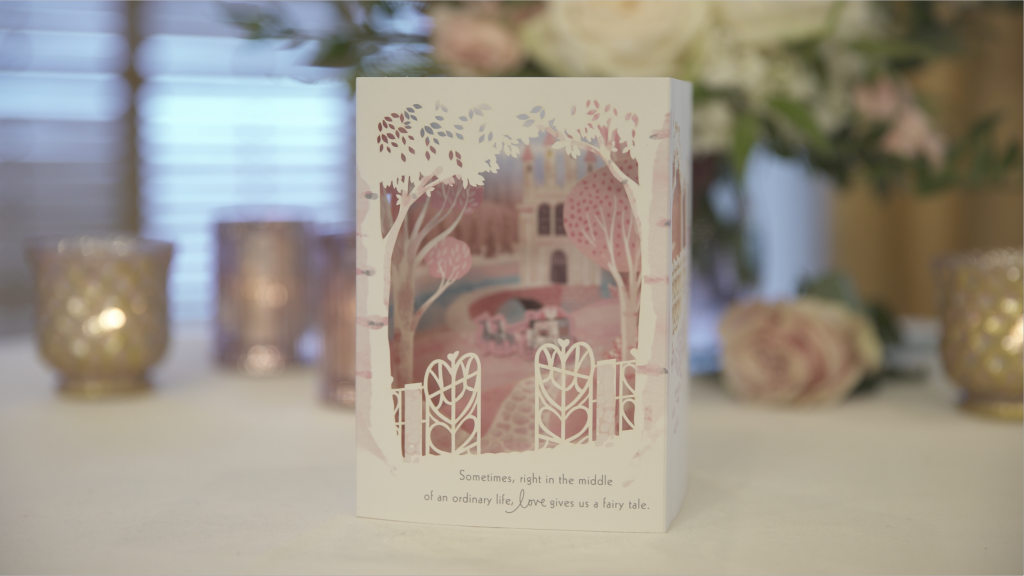 Let's just say it was a heartfelt way for these three couples to recreate a special moment from their relationship in a larger-than-life way—especially when things, uh, didn't go right the first time. Inspired by Hallmark's Paper Wonder greeting cards, the deserving couples got the opportunity to reinvent their "missed moments" just in time for Valentine's Day.
All Cameron Dean of Louisiana wanted was a chance to get his proposal right. Seems poor Cameron had a hard time getting the words out the first time around since his jaws were wired shut after an unfortunate snowboarding accident. "Will you marry me came out [mumbled with my jaw shut]. It was as much emotion as I could give at that moment," says Cameron. His wife Melissa swears she understood him, but Cameron wasn't so sure. (P.S. Melissa still said yes.)
This time however, Cameron had a lot more to say—a slew of sentimentality he wasn't able to get out the first time. After sharing a few meaningful words, Cameron got back on one knee and this time presented Melissa with a heartfelt pendant from Hallmark Jewelry.
Jeffery and Kristin Colburn of New York, meanwhile, were married at a very young age. Three kids and many years later, they were ready to renew their vows. Kristin thought this time the vows should be more meaningful and personal—so they enlisted the help of two Hallmark writers to help them put their feelings into their newly perfected vows. This time around was wholehearted and just that much more special. "They were perfect. It's a lot different. All of those words meant more now. I'm going to frame them," says Kristin. "I want people to realize there is true love, no matter what age you are when you get married."
The couple exchanged their own vows this time during an intimate ceremony and lit a unity candle of a symbol of their renewed commitment to each other.
The third couple hails from right here in Kansas City. As kids in 1985, Casey Martin gave his now-wife Jackie a heart-shaped pillow on Valentine's Day. Alas, the lovelorn 13-year old Casey was crushed when the pillow ended up back in his locker later in the day. "I took that to mean we were done. I gave that pillow to my grandmother that day after school and she put it with love on her shelf where it stayed for 11 years," says Casey.
Years later, Casey and Jackie ended up falling in love and getting married—so naturally, the pillow incident deserved a redo. "I want Jackie to get the heart and to keep it. That heart is going to go on our shelf. I want to tell her (in a card) how much she means to me, not just on Valentine's Day but every day," says Casey. "That 13-year-old kid would not believe what is happening right now!"
The pillow and Hallmark card were huge hits. Jackie was smitten. "The card is like a little fairy tale inside and that reminds me of our life sometimes," says Jackie.
 Sounds like Hallmark pulled off the perfect hat trick. All three couples had the opportunity to mingle with Hallmark's artists and writers who helped play Cupid and, fortunately, are experts at putting words to paper. If the goal was to help them capture a special moment and get it right this time, well, then, goal achieved. Watch the couples' stories unfold here: