Ever wanted to quit your job, hock your belongings, and travel around the world full-time? Meet Kim Farrell and Mady Johnston, two girls from Overland Park who are brazenly doing just that for the next 18 months—give or take. These self-proclaimed "travel buddies" had been considering an extended trip for well over a year and ultimately decided to throw caution to the wind. "Everything in our lives started lining up. It was the universe's way of telling us that we're making the right decision—so we started planning," says Johnston. "We've optimized our entire trip so that it's summer everywhere we're going—this way we don't have to pack any warm clothes."
IN Kansas City magazine is going along for the ride with the two millennials who—if all goes as planned—will add 20-25 new stamps in their passport. (Fear not, they got extra passport pages just in case.) "But let's be real. Nothing ever goes as planned," says Farrell.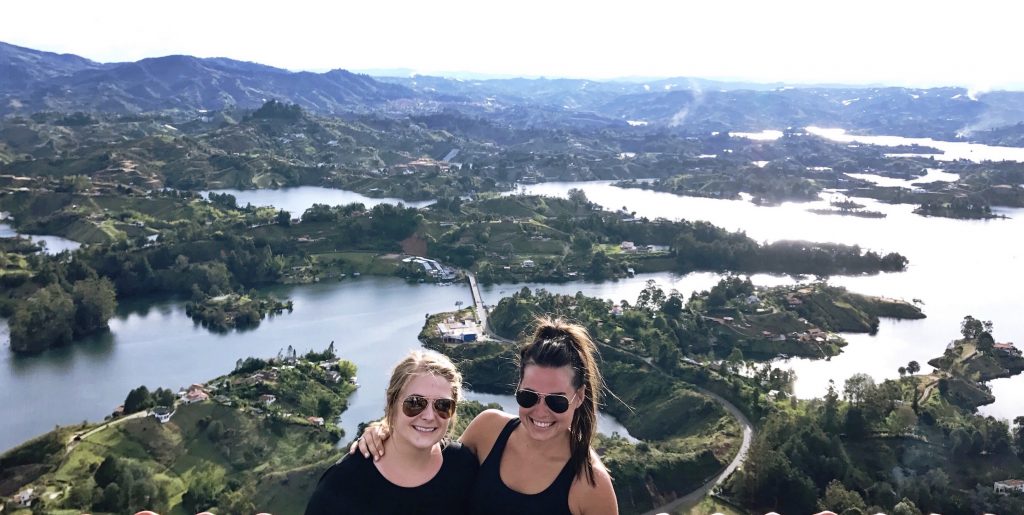 Every other weekend, we'll check in with the International Girls of Mystery to get the who/what/when/where of their latest KIM + MADventures. "We'll be sharing some of the best dishes, worst night's sleep, bizarre purchases, and everything in between exclusively with IN Kansas City magazine," says Johnston.
First stop this week? Vietnam? Why Vietnam? "We found a one-way Chicago to Vietnam airline ticket for $380," laughs Johnston. Here's their (potential) itinerary: Southeast Asia, Australia, Sri Lanka, India, South Africa, Madagascar, the Middle East, and Morocco.
Have a question for the girls? Chime in! They'll be happy to answer your questions. In the meantime, here's an oh-so comprehensive list of what they'll be covering in weeks to come, courtesy of the Kim and Mady:
Learn the lingo: Tune in for local slang used in our current location. Language barrier, schmanguage barrier.
Last thing you bought: Lil' Kim has a lil' spending problem. Using this recurring question to keep her bank account stable and backpack under the checked luggage weight limit.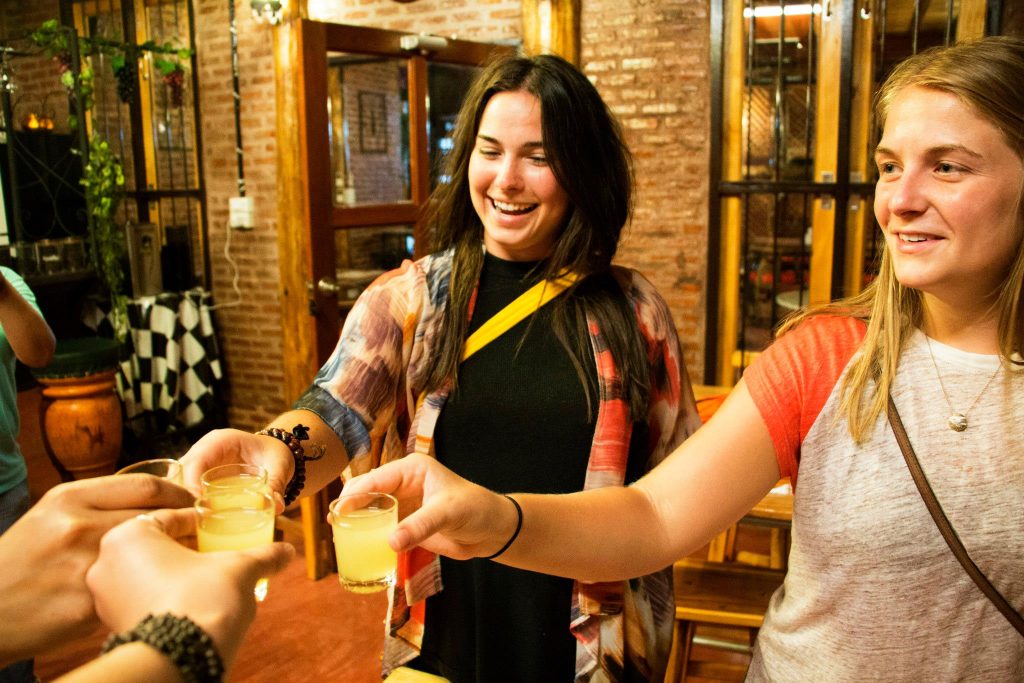 Last thing you ate: Our stomachs dictate the day's agenda, so please trust that we won't be skipping meals. We'll get a taste of the regional dishes being whipped up in restaurants and on street carts all around the world.
Learn the lay of the land: Sharing a fun fact, game or cultural difference learned from someone we've met along our journey. We're going to find out how cultured (or uncultured) we really are.
Last night's stay + cost: Ballin' on a budget means we'll be staying in a combination of hostels, AirBnB's, hotels and friends' couches. We'll highlight the last place we snoozed and how much it set us back per night.
Wizard of Oz tally: While we know Kansas City has a lot to offer, the majority of the world immediately affiliates us with one thing—The Wizard of Oz. We'll keep a real-time tracker of all the Dorothy, Toto, and tornado references made to us along the way.