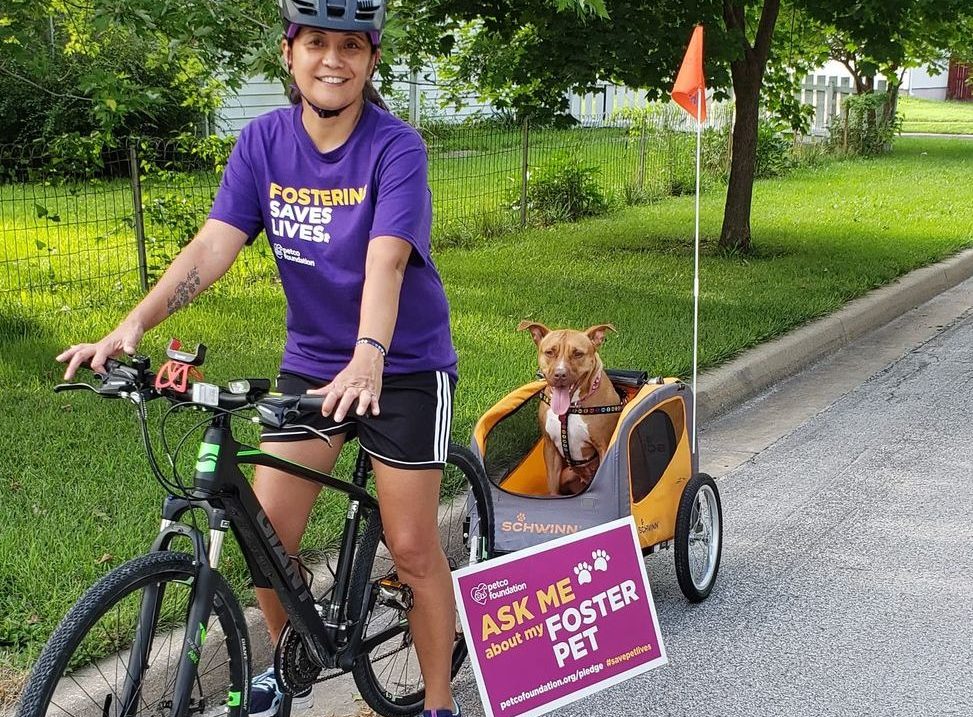 Calling all animal lovers! For KC Pet Project, 2021 is on track to go down in the books as a record-setting year for the number of pets the shelter has taken care of in one year.
Since the summer, the animal shelter has been mostly full, and over a ten-day span last month, KC Pet Project took in over 450 animals. The organization is looking to the community for foster families who can help the shelter take care of pets until they find their 'fur-ever homes.'
During the Thankful for a Home Foster Event, sponsored by Petsmart Charities, members of the community can sign up to give a shelter dog or cat the opportunity to live in a temporary home for the holiday season, rather than in the shelter. The three-day event runs Nov. 18 – Nov. 20 at the KC Campus for Animal Care.
"Our foster families provide so much support for our organization, and our pets would much rather spend the Thanksgiving holiday in a home than in the shelter," says Tori Fugate, chief communications officer with KC Pet Project. "When our foster families open their homes to a pet in need, this provides kennel space for the next pet that comes to our shelter. This also gives our pets the opportunity to live in a home where they will be more comfortable and show their true personalities."
The shelter will also host an Open House event on Nov. 20, at 10 a.m. where interested foster parents can learn more from KC Pet Project's foster team, as well as hear from those who already foster for the organization.
All individuals who participate in this special event will receive a one-of-a-kind "I Foster, I Save Lives" event T-shirt. Dog fosters will go home with a nylon backpack filled with food, a collar, KC Pet Project leash, bowls, a wire crate, a Kong toy, and treats. Cats fosters will receive a litter box, blanket, cat litter, bowls, scoop, wet and dry cat foods, toys, carrier, and Ziwi cat treats.
Through the event, KC Pet Project aims to send 100+ dogs and cats into temporary foster homes ahead of the holiday season. To sign up for an appointment to foster a pet, visit http://kcpetproject.org/foster.