Ten years ago, almost to the day, Sam Porritt was vacationing in Italy when he lost his balance while exploring. It's a story he's told many times. "I fell off a 15-foot wall while taking a photo. I had a spinal cord injury and was paralyzed from the belly button down," he says. "Life changed in the blink of an eye. I had emergency surgery that day, then spent 17 days in an Italian hospital before flying home and going directly into KU Med for another six weeks."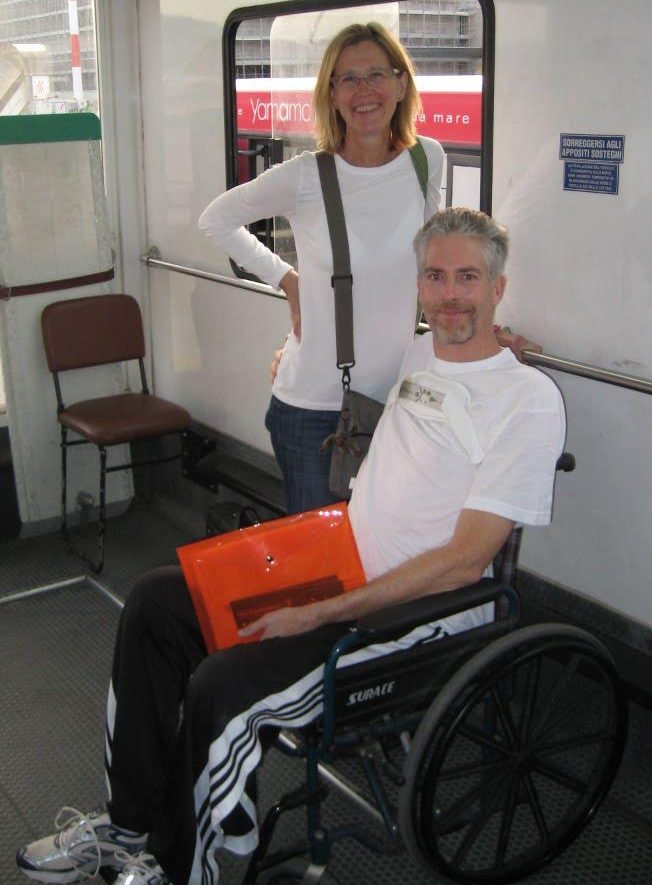 His recovery from such a catastrophic injury would be a long one—more than two years of intense physical therapy. Thankfully, Porritt learned that his medical insurance placed no limit on rehabilitation. (Fewer than 1% of policies have such a benefit.) With the skill and support of many rehab professionals, Porritt recovered and is able to walk with a cane, drive a car, and work part time.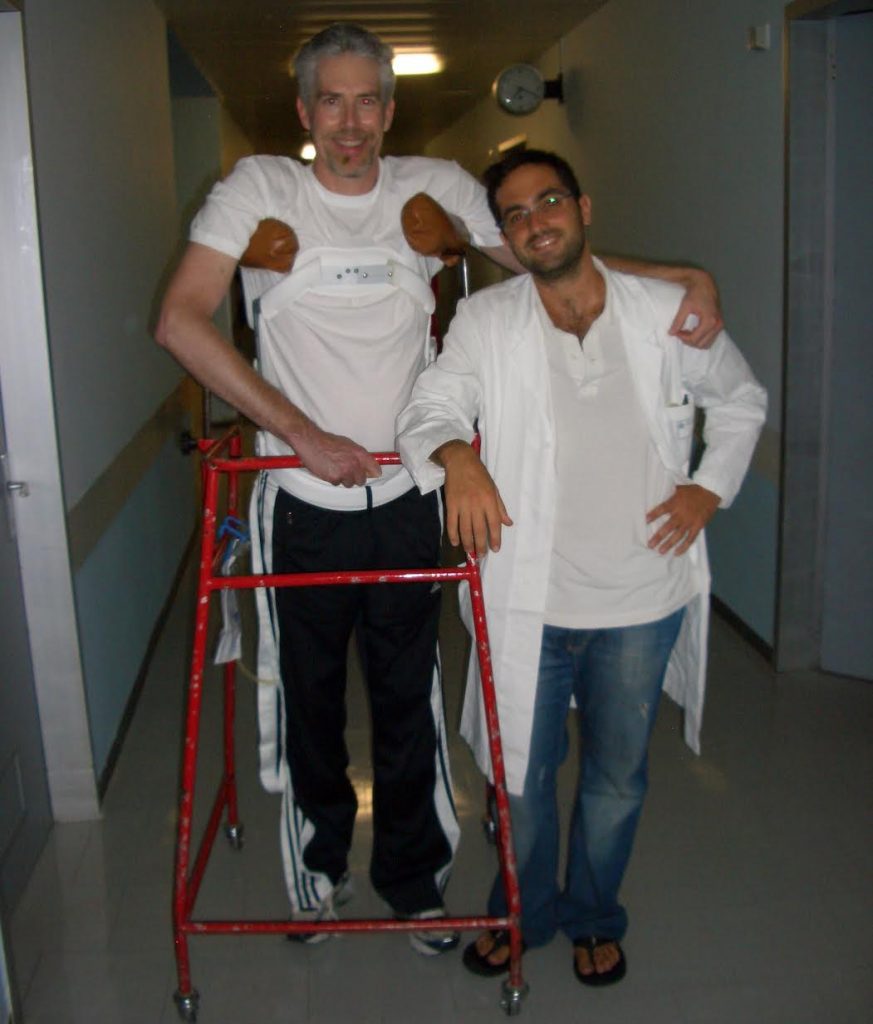 When Porritt found out that a majority of insurance policies had self-imposed therapy caps—a limit on how much your insurer will pay for rehab—he was floored. "I needed a lot of rehabilitation if I was ever going to walk again. When I was admitted to rehab, I was told we had 'a very unique insurance plan,'" he says. "Thankfully, there was no limit. It was like a gift that fell from the sky. I went through two years of rehab to learn to walk again."
After his recovery, Porritt started the Falling Forward Foundation to give other people the same opportunity—to continue their rehab after insurance stops paying.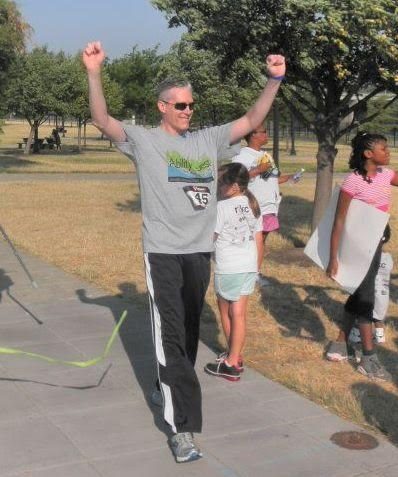 Since 2013, the organization has funded the recovery of over 120 people. "If their rehab had ended when their insurance stopped paying, those people would have lived with permanent disabilities for the rest of their lives," he says. "Instead, because of our donors' generosity, they've resumed happy, productive lives. We help people locally in Kansas City and Lawrence and work with rehab centers in Chicago and Denver."
Each year, more than one million Americans suffer a stroke, traumatic brain injury, or spinal cord injury from things like falls, car accidents and sports injuries. "We're fighting an issue that few people have ever heard of—until it's too late," he says. "No one, including me, checks the fine print in their health insurance policy. Few people know about therapy caps—which negatively impact tens of thousands of people every year."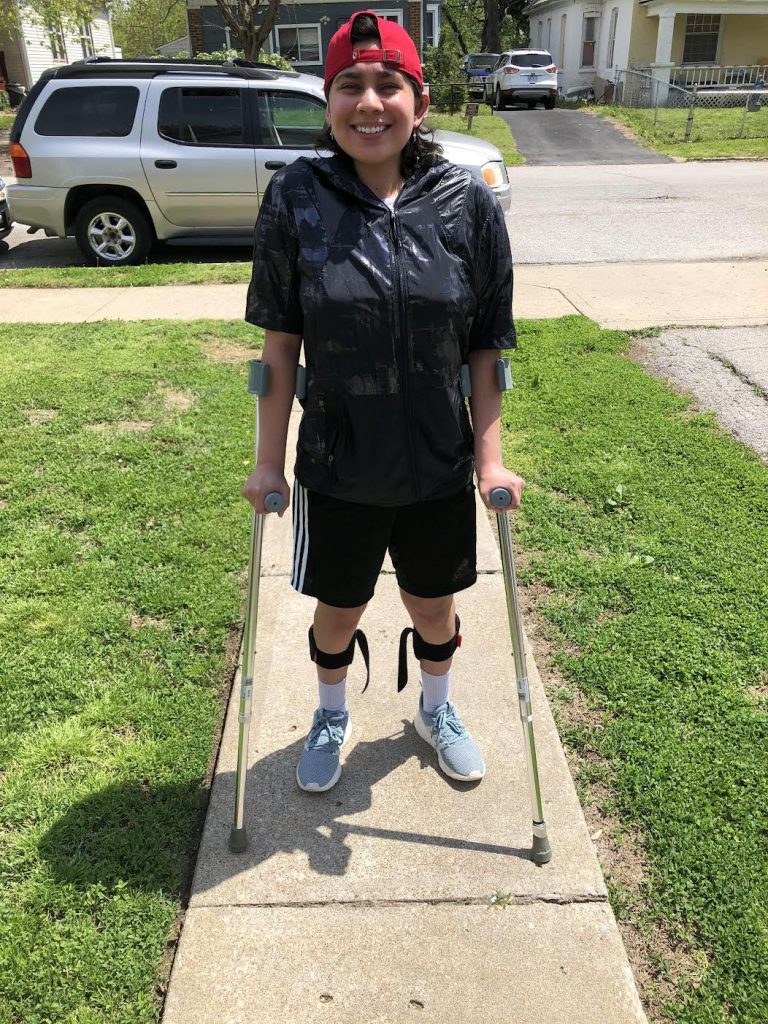 Porritt points out a recent success story. Dani was a senior at Rockhurst and was shot by a random bullet while out with friends in 2019. "The bullet pierced her spinal cord, and she was paralyzed," he says. Falling Forward Foundation stepped in to help with her lengthy rehab and assist with an avalanche of medical bills. "Today, Dani is able to walk and plans to resume and finish college."
Want to know more about the organization and how you can help? Click here. You can also follow Falling Forward Foundation on Facebook and Twitter.