Sponsored content:
Let's dispel one myth: California Closets creates much more than closets!
Sure, closets are the focal point of the 41-year-old business, which recently opened its second Kansas City-area store in Briarcliff.

But one stroll through the bright, impeccably designed showroom is all it takes to start thinking about what's possible throughout your home.
Set the tone in your living room, for example, with a sleek, stylish media center that's equipped with plenty of shelving, built-in lighting and a front-and-center display location for your large-screen TV.
Or what about the garage, that favorite catch-all for tools, sports equipment and forgotten boxes? California Closets can bring order to even the messiest garages with wall-mounted storage hooks, shelving, even a full workspace for those creative, DIY types.
The inspiration doesn't stop there. Kitchen pantries, home offices, guest bedrooms with wall-mounted Murphy beds, mud rooms/boot benches, entertaining areas with bars—California Closets can help with all of these ideas and more.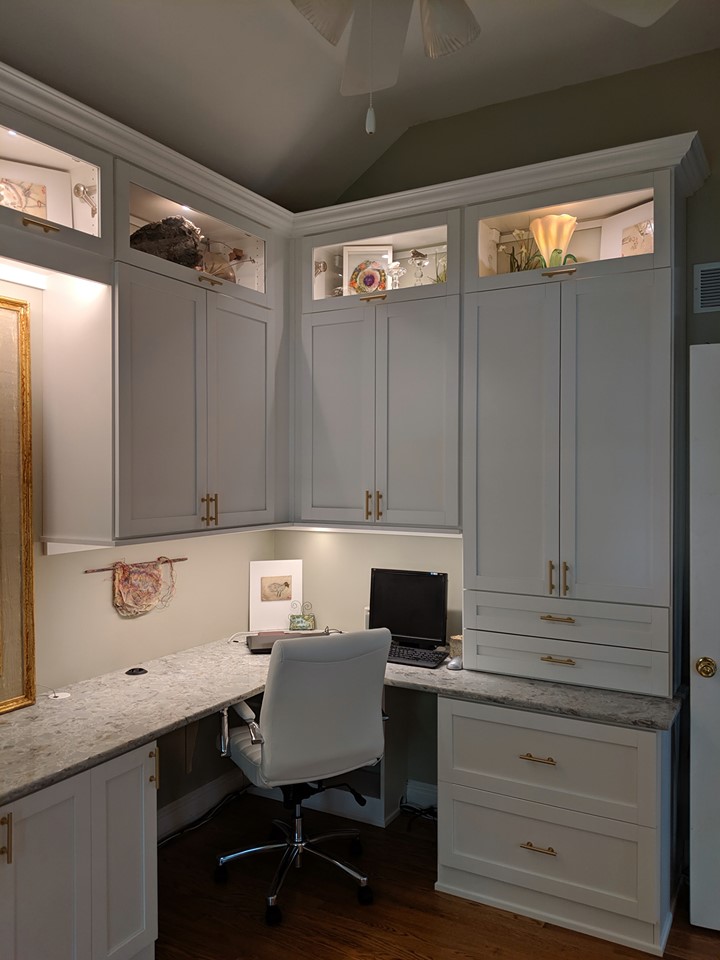 Then, of course, there are the closets. If you can dream it, California Closets can make that vision a reality. We're talking the incredible, over-the-top, "this is the closet that Big built Carrie in the Sex and the City movie" closets, but also more modest spaces, too. In fact, Amy Haller, sales manager, says that many local California Closets customers are Brookside and Waldo residents who want to improve the narrow reach-in closets that are so common in older homes.
"Our team is really good at working on any budget a customer has," Haller says. "We meet their needs but also keep the space functional."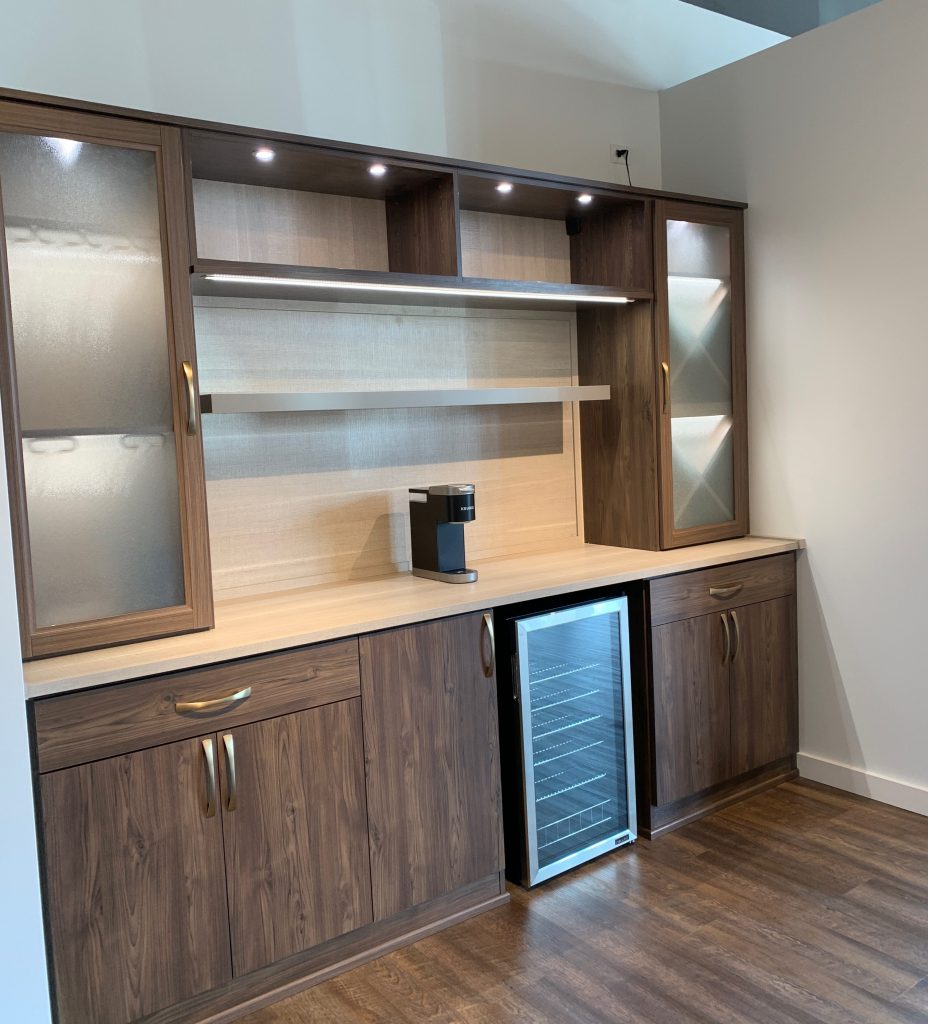 If you're eager to see what California Closets has to offer, there are two ways to start the process. You can stop by their Overland Park location at 133rd & Metcalf or their new Briarcliff store (open 10 a.m. to 6 p.m., Monday through Friday and 10 a.m. to 2 p.m., Saturday) to browse the showroom and spark inspiration. See the materials that California Closets uses for shelving and drawers. You can also get an idea of the latest trends, which the California Closets team carefully monitors for ideas.
"We follow kitchen and bathroom trends and can also match existing fixtures in a home," Haller says. "Matte gold is in right now, and also mixing metals."
Or, if you already have a plan in mind—a closet that needs TLC, for example, or a workspace that's not as functional as it could be—you can reach out to California Closets and schedule an in-home appointment for measurements and information gathering. Then, you'll return to the California Closets store at a later date to watch a technology-enhanced presentation that outlines the team's vision for your space. While you're there, you can also browse a number of galleries on the in-store iPad for even more ideas and inspiration.

However you start the process, know that the California Closets team will take the time to truly understand how you live in a particular space so that they can deliver a finished product that's not only beautiful, but also functional.
"We get really specific with our customers," Haller says. "How do they get ready? We also get into the details like how do they store socks? We spend a lot of time understanding their daily routines so that the resulting space is built for how they live."
That focus on understanding client lifestyles extends to all parts of the California Closets process. With a manufacturing facility in nearby Lenexa, the team strives for efficiency. Haller says a designer can usually visit a new client's home in one week or less. Then, once the final design is confirmed, the new space is built in Lenexa in four to six weeks, including drawers and shelving. Installation typically takes one day.
Haller says the company also offers flexible payment options, including financing, which can be especially helpful for clients who are undertaking a number of home improvements at once. (Oh, and bonus: there's an upcoming friends and family sales event from November 1st through the end of the year. Save up to 20% on shelves and partitions when you purchase a new California Closets custom storage system for your home.)

The bottom line is this: there's no space too large or too small for California Closets. Haller says many customers are in the process of downsizing, and California Closets can help with what may be a stressful transition.
"Giving these clients more organization and functionality helps free up their time to do the things they love," she says. "We can help with that process, including making an area in the new home to accommodate guests."
From the high-level visual concept to the smallest details, including drawer pulls and lining and storage accessories, California Closets is focused on achieving the same goal for every customer.
"We create functional, beautiful spaces that help our clients better use their homes," Haller says.
What part of your home can California Closets help transform?