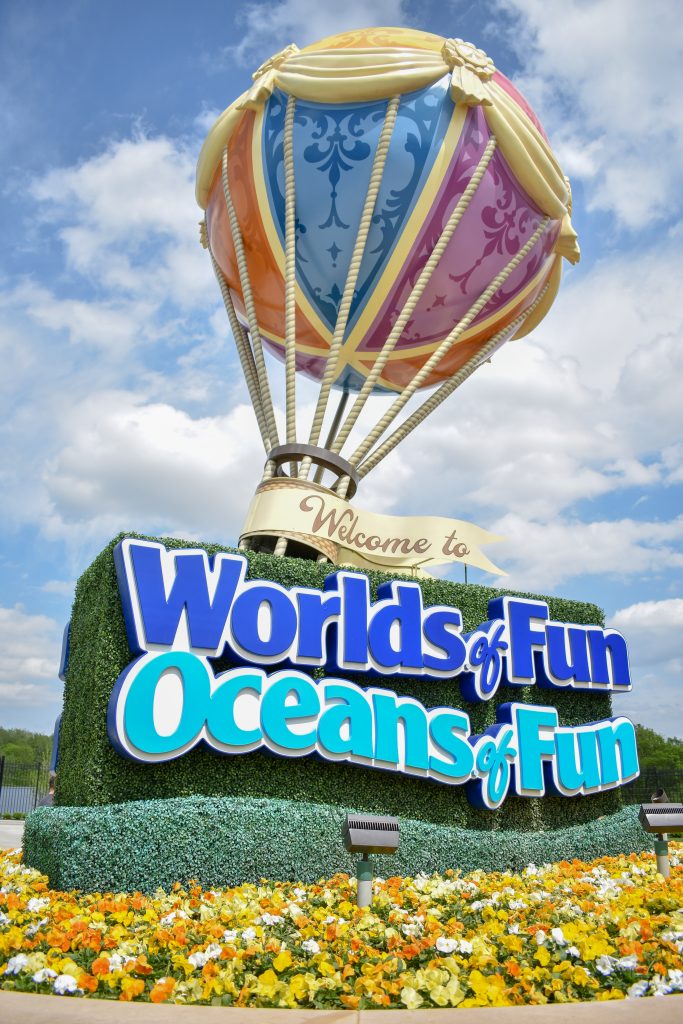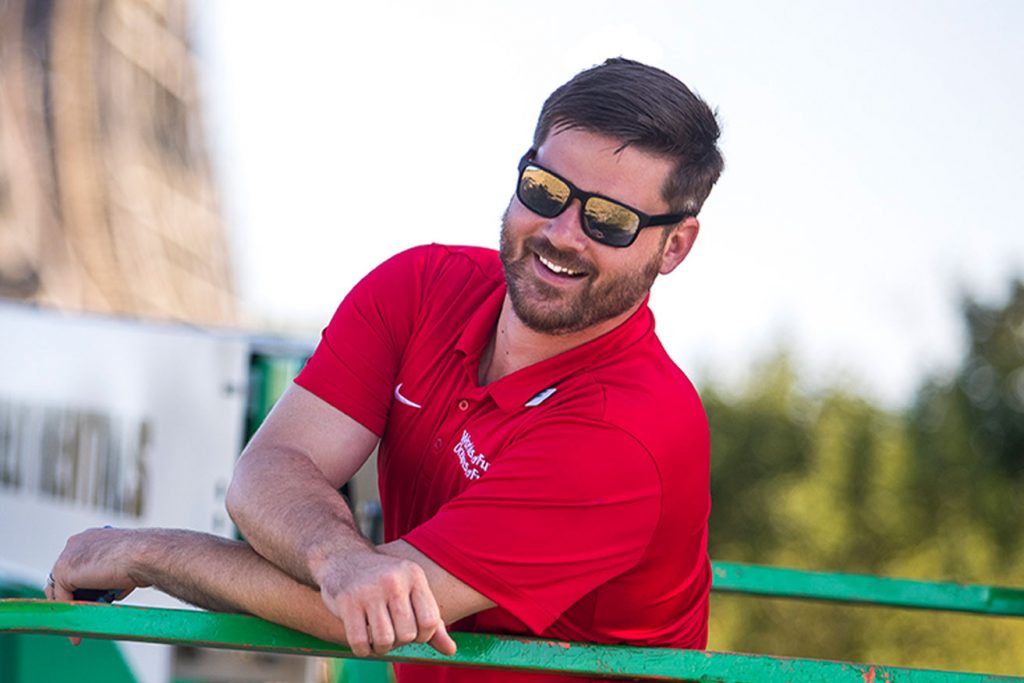 World of Fun opens in earnest tomorrow for another fun-filled, ride-tastic year. Given that the park has such a storied history, we wanted to know all the mindless behind-the-scenes stats, so we hit up Chris Foshee, WOF public relations and communications manager, to answer our mindless query. Strap yourself in, kids—it's going to be a bumpy ride.
Year construction began on WOF: 1971

Year of the grand opening: May 26, 1973
Number of rides when you opened: 15
Number of original rides still in operation today: 6—Viking Voyager, Le Taxi Tour, Flying Dutchman, Autobahn (bumper cars), Scandia Scrambler, Worlds of Fun Railroad.

Number of rides today: 64 rides, slides, and attractions in total, including Oceans of Fun. FYI, in 2015, we combined the parks. Admission now includes Worlds and Oceans of Fun. They're connected. Surprisingly, not a lot of people realize that!
Continents featured at WOF: 5— The Orient, Americana, Africa, Scandinavia, Europa. But we have nine themed areas in total, counting Planet Snoopy, The Wild West, Oceans of Fun, and International Plaza. You'll see more attention to theming in the coming years.
Biggest attendance day ever: I'm guessing it was that day you visited when you were younger and your dad looked around, sighed and said, "Looks like everyone and their cousin is here today!"

Number of visitors last year: Our attendance numbers are kept in a sealed vault that's protected by a dragon named Carl under Viking Voyager. I haven't been brave enough to check.
Busiest day of the year: Toss-up between Fourth of July because of our massive fireworks show or the last Saturday of Halloween Haunt. ProTip: Best days to beat the crowds? Weekdays during the summer, especially if there's even the slightest chance of rain.

Number of times you've ridden the rides: 12,587 is a conservative estimate. How else am I supposed to spend my lunch break? Picking my favorite is like picking my favorite child, which is easy to do because I don't have a child. Thus, Prowler—especially at night.
Speed of the fastest ride: The Mamba goes up to 75 m.p.h.!
Number of concessions in the park: There are more than 33 dining locations, including our Cotton Blossom BBQ restaurant and four other new dining spots.
Number of employees: We are still hiring for the season, but easily over 2,000. We are the largest seasonal employer in the region.
Number of performers: 26 during the regular season, then we have more than 400 monsters during Halloween Haunt.
Most caloric dessert at WOF: Calories don't count at Worlds of Fun. But if they did, it would probably be our funnel cake that's topped with melted caramel, bacon, and whipped cream. Sooo good!
Number of celebs who have visited the park: Since Worlds of Fun is a Kansas City staple, I think it's fair to say that every famous person from the city has visited the park. Notable fans include Paul Rudd, Eric Stonestreet, and Rob Riggle. We'll also have some Kansas City athletes that swing by, such as Matt Besler and Tyreek Hill too.