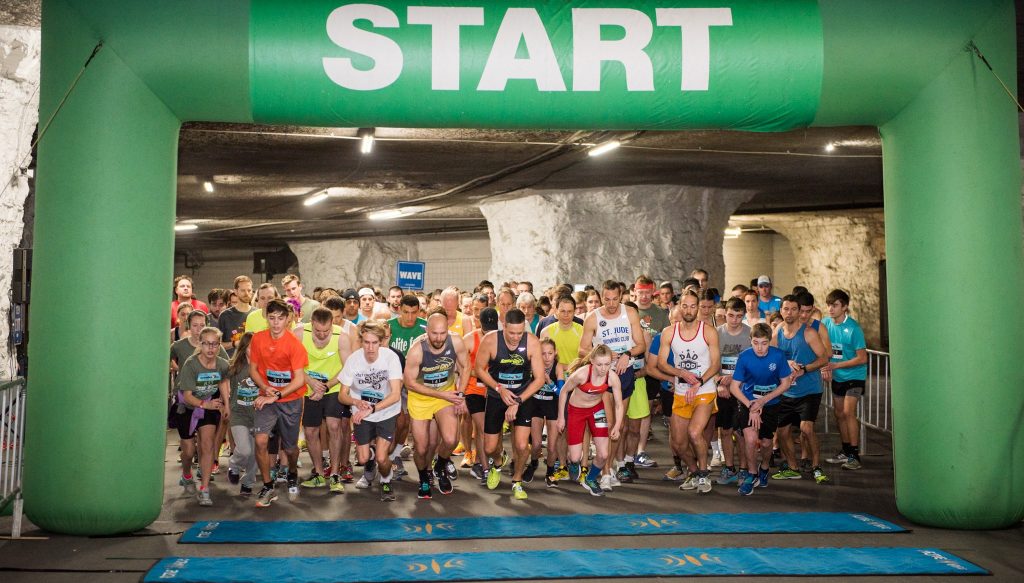 Grab those sneakers, people. It's almost time for Kansas City's annual Groundhog Run which, if you didn't know, happens beneath 150 feet of Missouri limestone. Yes, underground. The event will be held on Sunday, January 27that SubTropolis—the world's largest underground business complex. We know, we know, that sounds a little off-the-beaten path. (Pun intended.) But it raises oodles of money every year for a local philanthropic organization, Ability KC. If you're jonesin' to run a 5K or 10K in the dead of winter, this is the one for you. Mercifully, SubTropolis is climate-controlled all year round. (More on that in a minute.)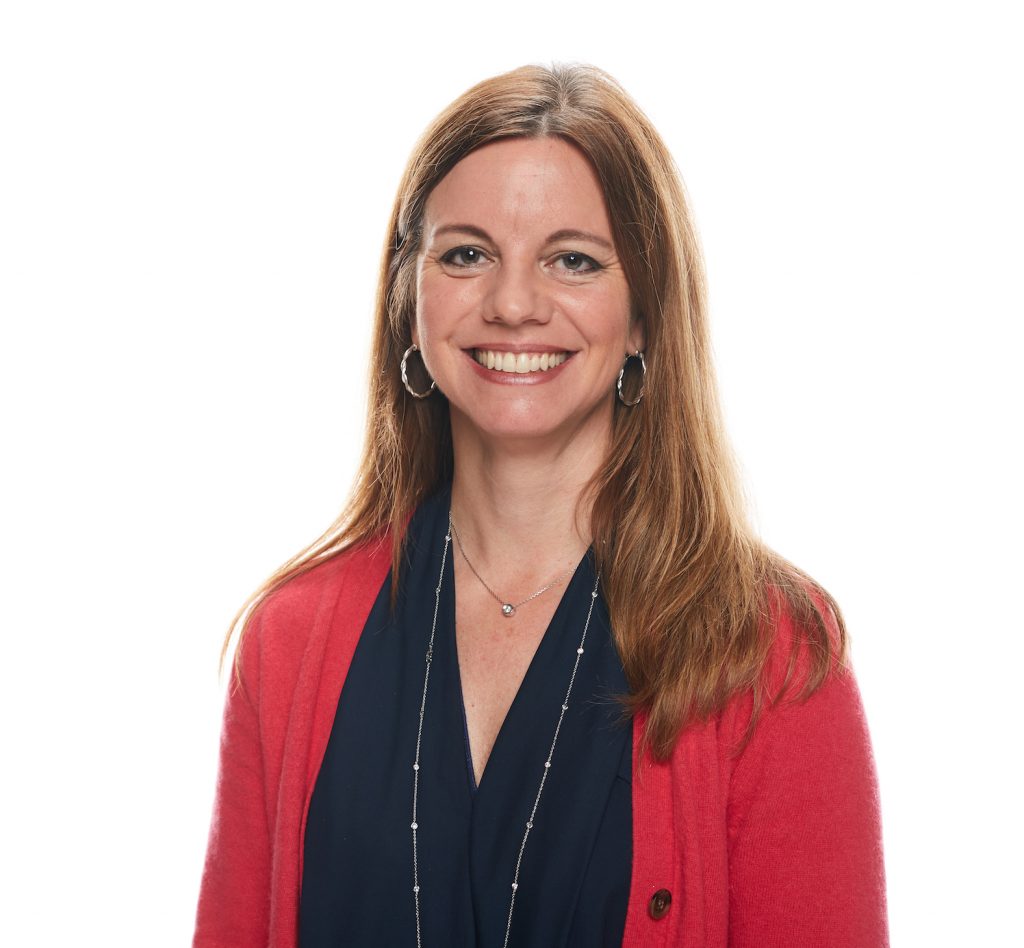 Now that you're up to speed, we wanted to check in with Amy Castillo, and CEO and executive director  of Ability KC, to find out the rest of the silly stats we think you should know about KC's most subterranean fun run.
Year Groundhog Run started: 1982
Number of runners the first year: Fewer than 100.
Number of runners scheduled to compete this year: 4,000—runners from around the region and country!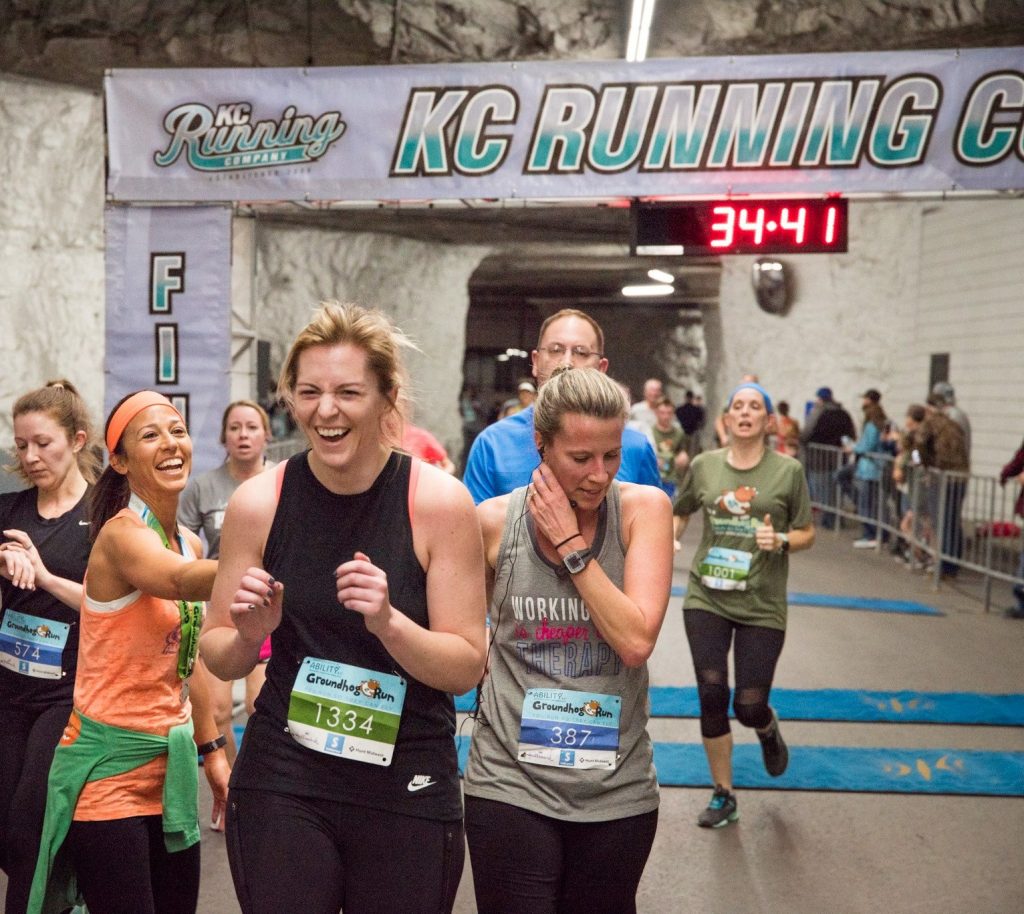 Average number of people who get claustrophobic each year and quit: Zero! The Hunt Midwest SubTropolis is large enough to have trains and semis go through the underground so there's lots of space for all of our runners. It's like an enclosed street.
How many times has the Groundhog Run been cancelled? Zero! We never have to worry about the weather (see your next question!) But we do monitor the weather to ensure safe driving conditions for all participants.
Temperature below ground: A climate-controlled 65- to 68-degree environment
How many orange cones are in place each year: Over 1,000.
Number of runners who get lost despite the orange cones: Zero! With more than 200 volunteers on race day we make sure everyone stays on course.  We do have a 1 or 2 people run an extra lap on occasion, though.
Oldest person to run the race: 88 years old in last year's run.
Youngest person to run the race: 8 years old.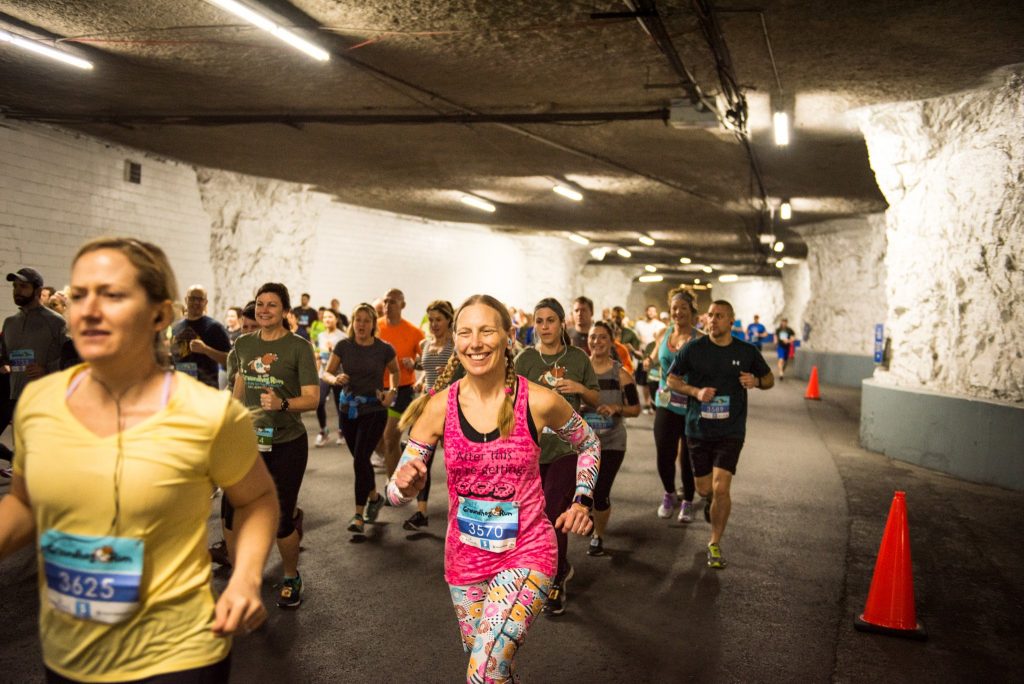 How many medals and custom jackets were awarded to runners last year? Over 3,700 medals and 160 custom jackets.
Record speed of fastest-runner: 2018 Results: 5K time in 16.25 and 10K in 36:19.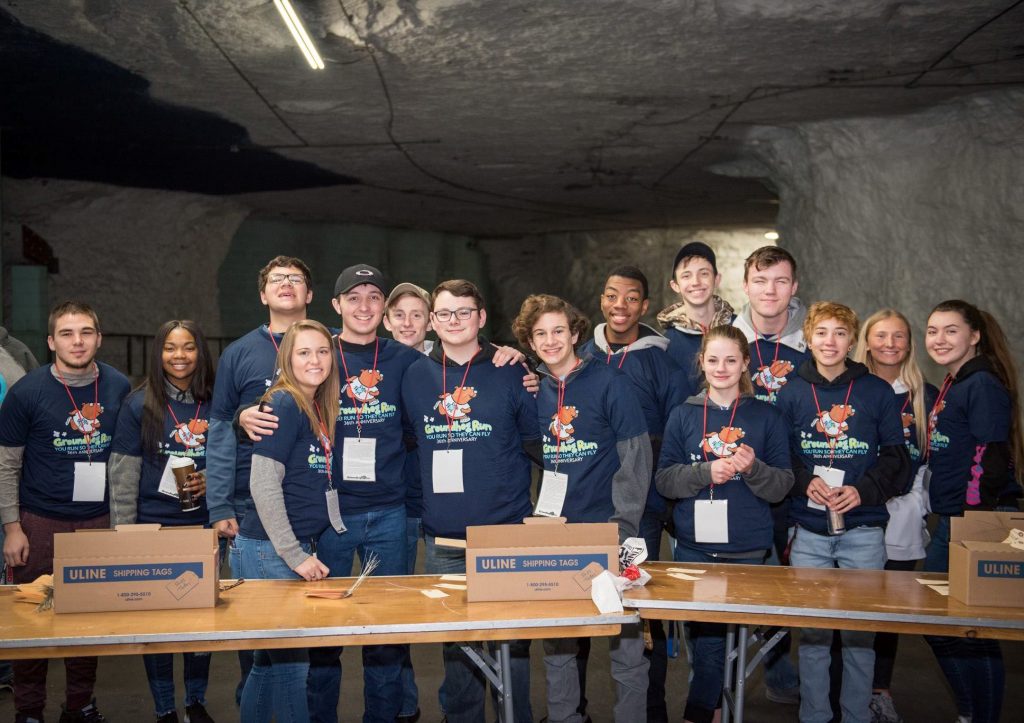 How many hours do volunteers spend preparing for the Groundhog Run? More than 350 hours, but it's not just getting ready—the Hunt Midwest staff works hard to prepare, host, and clean up. It's a big job!
How much money has the Groundhog Run raised for Ability KC: $4.9 million—and counting! Proceeds from Groundhog Run support an average of 200 children with disabilities per year to receive medical, therapeutic and education services at Ability KC.
Number of times you've done the run yourself: Twice! But I won't be this year—the Ability KC staff, along with the Hunt Midwest staff, are available to answer any questions on race day and we want to ensure the runners have a great, safe experience. Unfortunately, we can't do that from the course.
Ability KC
37th Annual Groundhog Run
Sunday, January 27, 2109
5K Start Time: 8 a.m.
10K Start Time: 10 a.m.
Hunt Midwest SubTropolis, 8300 NE Underground Drive, Kansas City, MO, 64161
To register: https://runsignup.com/Race/MO/KansasCity/groundhogrun