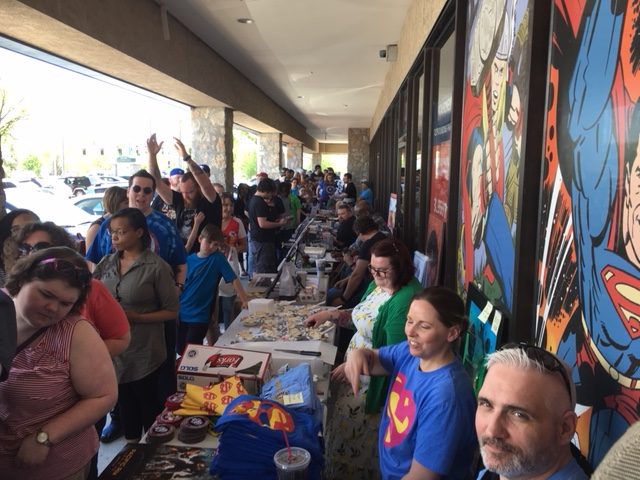 Most everyone has their favorite superhero—or in some cases some supervillain. That's good news for the motley crew at Elite Comics in Overland Park. Their fanatic, loyal customers have kept them busy for 25 years of POW! BLAM! OOF! shenanigans. "Early customers who were kids when they first came to the shop are now bringing their kids," says owner William Binderup. "These people and this place mean a lot to me.  And I think this place means a lot to a lot of people." In honor of their 25th anniversary—which they celebrated last weekend with lots of cake (more on that later)—we wanted to know all the stats that were fit to print. Binderup wasn't shy when we asked either. "I've told a million jokes, had a million laughs, shared weddings, birthdays, babies, promotions, retirements, sword salutes, Batman world records, Comicons and everything in between."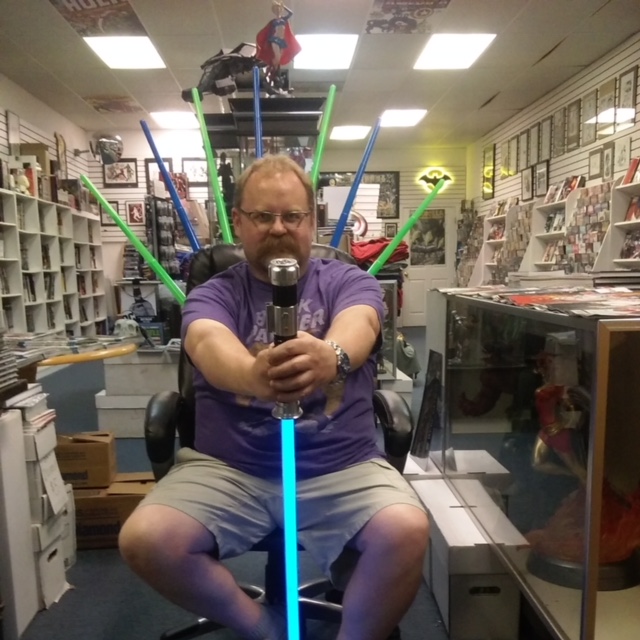 Number of years open: 25 and counting.
Number of times you've moved: Three times—but never more than 750 feet. We like our mall.
Number of Ladies' Nights: 7. Our goal is to be the most female-friendly comic store in America! To be honest, we want to be the most person-friendly store in America no matter who you are. We are already the most dog-friendly. I have my dog friends Sophie and Rudy with me at the shop every day.
Percentage of female customers at Elite: About 20 percent—an estimate. Once we can get them through the door they are in for the long haul. I hear comic shops are sometimes not the most inviting place to women. We try to make Elite a shop where everyone feels welcome.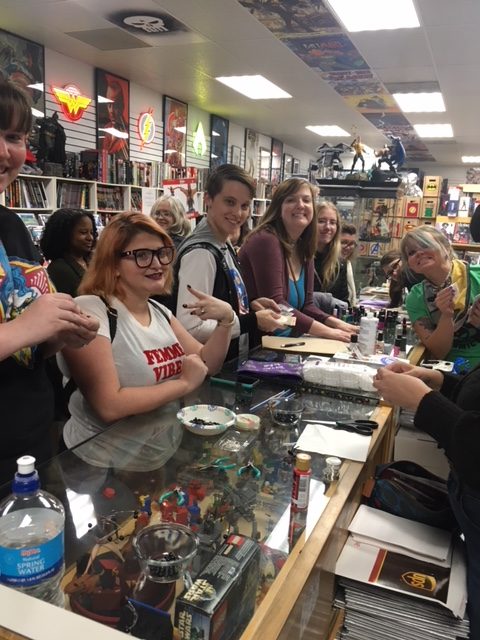 Number of comics you've read in my life: A lot, a lot, a lot. The number will have changed quite a bit by the time this gets published.
How many cosplay outfits do you own? Zero. I wear tan shorts and either a gray or blue shirt 365 days a year with the exception of weddings and funerals. If I am wearing long pants, things have gotten serious!
How many super hero movies have you watched: I think I have watched them all! My favorite is still Superman the Movie with Christopher Reeves. That opening music! We always have a classic movie playing in the shop.
Number of years at Planet Comicon: Every year! When it comes to Planet we bring the thunder! (Binderup was a part of the initial group that created Planet Comicon.)
Number of Free Comics given away: 50,000+


Number of special events: Hundreds! Batman Day! Free Comic Book Day! Wonder Woman Day! Pink Friday! Movie openings, creator signings, book tours, and more. It's not just a comic shop—it's a comic community.
Number of New Comic Book Wednesdays: Over 1,300. We comic-book people operate on a completely different calendar from other people. Our week revolves around Wednesday. That's the day new comic-book releases go on sale. Customers plan their work week and their days off and their long lunches around New Book Wednesday.
How many sheet cakes have you served at Elite Comics events? At least 500. Cake has become an integral part of the Elite Comics party experience. The truth is—we love cake. If you are a grown person just ordering and eating a sheet cake you have a problem, but if it's a party …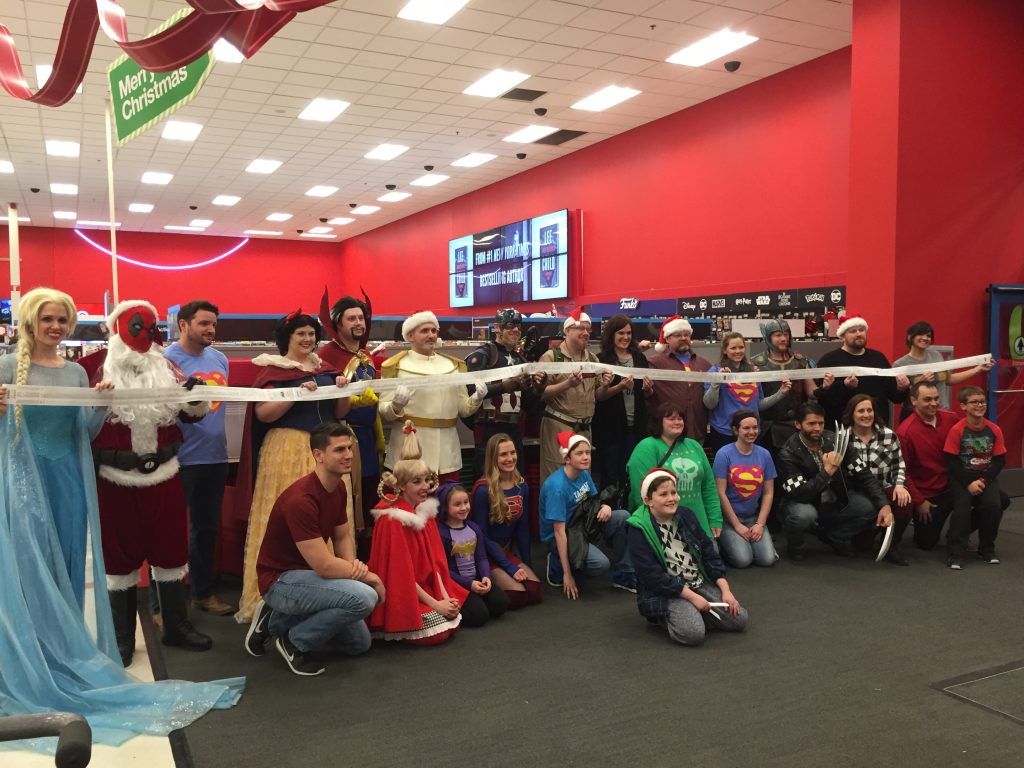 Number of years Elite Comics has held a toy drive for Children's Mercy Hospital: 3 years. (They have raised over $30,000 and are aiming to donate $25,000 this year in honor of their 25th anniversary.)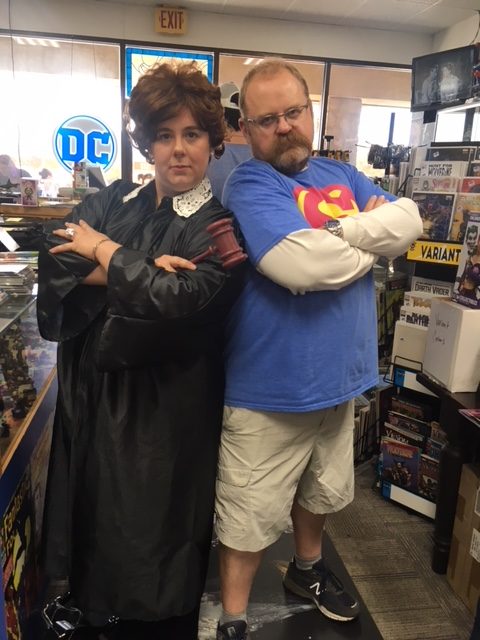 Number of famous customers: Heck, they're all superstars to me. Them coming back week after week—that makes this whole crazy adventure possible.