In 2017 Jen Dulski moved from Boston to Kansas City and had an epiphany. This self-proclaimed city girl wanted to buy a farm and open a dog sanctuary. Dulski was the owner of two senior dogs but had zero experience in dog rescue. Given that she was terrified of all things bug and nature-related, the idea made zero sense—save for the fact it reawakened her young girl's dream of saving dogs.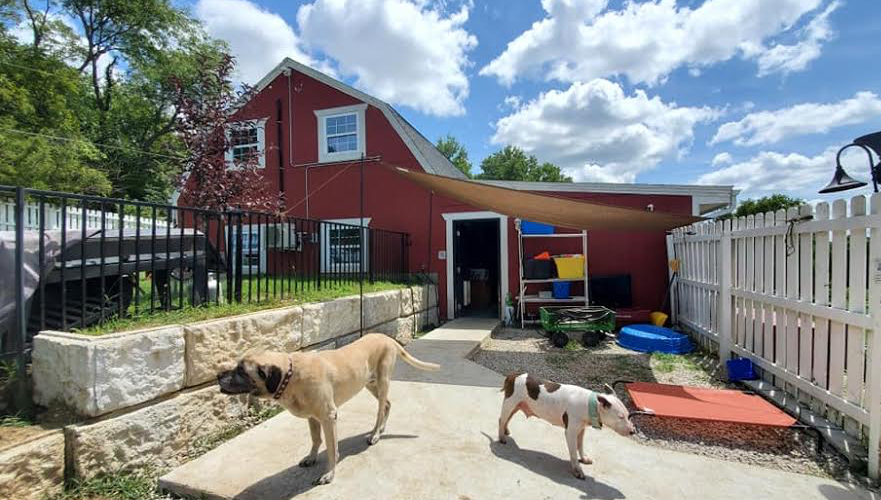 After a lot of faith, hope, endurance and, uh, maxed-out credit cards, Dulski found a farm that fit the bill. The Always & Furever Midwest Animal Sanctuary opened its doors May 12, 2018. Its nickname? The Little Red Barn. While the focus of the organization is saving the lives of senior dogs—it's become a beacon for Kansas Citians to follow online. "Faith and love built this barn. Faith and love will keep it going," a local volunteer tells IN Kansas City. "The barn and all the pups and volunteers are filled with second chances. A second chance to know love and find a little bit of peace, even if for a moment."
We caught up with Shelby Coxon, fundraising coordinator at Always & Furever, to find out more about the organization and how to get involved.
What has response been from the community?
"Being a newer organization, we are still working to get the word out about our Little Red Barn and our mission to the community. But our support base is growing quickly and people have been so very supportive. Not just here in Kansas City, but all around the country—and even the world! I've been contacted by people who support us from as far away as Hawaii and Australia.
On the flip side of that, we are very committed to serving our community as well. This last year, we visited some local senior living centers giving gifts to every resident and taking some of our dogs to spread some cheer. This will hopefully be an annual event after the pandemic. This is just one example of several service activities we do throughout the year."
Why senior dogs?
"Senior dogs are the most often overlooked when people visit shelters and the most likely to be put down. This is mostly due to the cost of caring for senior dogs and the fear their time with them won't be long. So at Always & Furever, no matter the cost and no matter how many hours or days we may have with them, we will show them love until their time on earth is done. Some dogs have passed on within hours of being saved by us—and I truly believe that these dogs hold on until they know they are safe."

How can people help/volunteer?
"One of the most important ways is through fostering. Our Little Red Barn can only hold so many animals, so fosters are essential for our mission to continue. All costs are covered while you are fostering and you receive training. There's always someone on our team that can be reached out to with questions. During the pandemic, we are limiting the number of visitors to the barn, but people can sign up to take dogs on dates. They are required to complete our foster application beforehand—then they can sign up, pull up to the barn, and a staff member will bring them their date and they can take a dog on a walk, for ice cream, or whatever they'd like to do.
But the easiest way people can support us? By following us on social media and sharing our posts."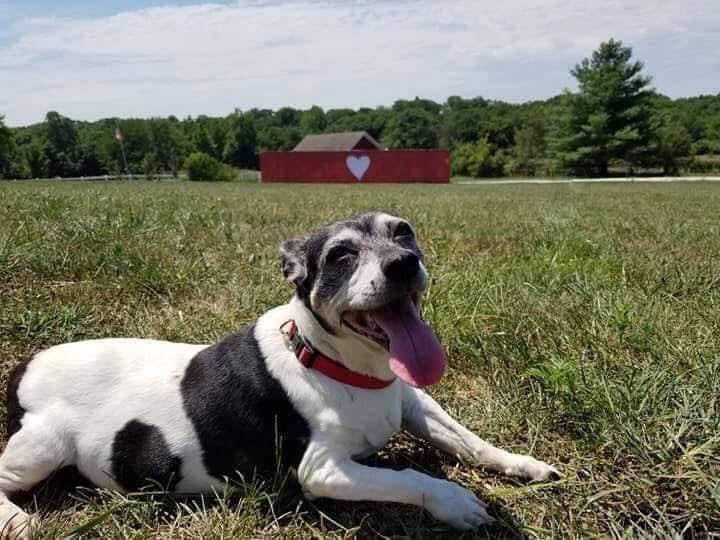 How proud are you of Always & Furever Midwest Animal Sanctuary?
"Wow, how much time do you have? I can't begin to tell you how proud I am of our team and everything we are able to accomplish. I've watched volunteers drop everything to drive hours to save an animal in need. One drove to California to deliver a dog to their furever home. Every time a dog or cat in our care crosses the rainbow bridge, at least one of our team is there to ensure they had someone with them in their last breaths. We don't have big-time donors or celebrity endorsements, but somehow, we have been able to save over 1,200 animals and currently have approximately 125 in our care. Each month we somehow make it happen and only continue to grow. I am regularly in awe of how generous and supportive people and how eager they are to help. Our bills can regularly reach $10,000 weekly—so support is so incredibly important."
Interview minimally edited for content and clarity.