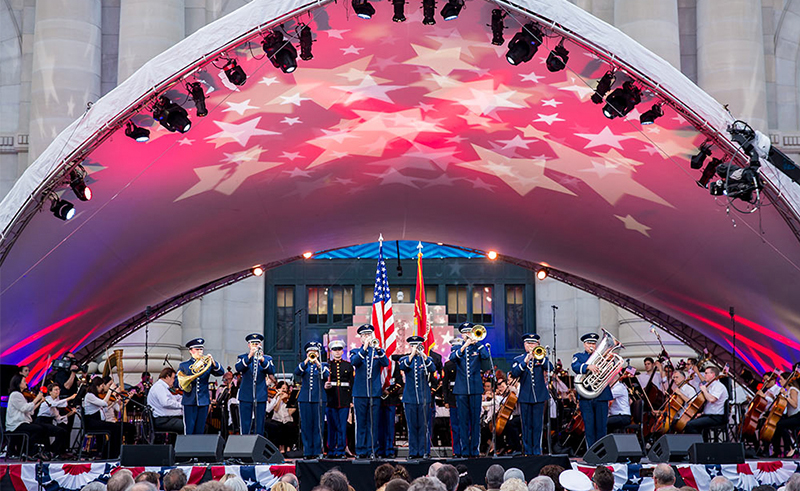 After a two-year hiatus, Kansas City's plans for Memorial Day weekend are returning to normal with the comeback of the Bank of America Celebration at the Station.
Holding to tradition, Kansas City's classic Memorial Day celebration will include a free performance from The Kansas City Symphony on the grounds of Union Station and the National World War I Museum.
Starting at 5 p.m. on Sunday, May 29, there will be food trucks, live pre-concert entertainment, and vendors and booths for some light shopping before the concert starts at 8 p.m. After the concert, get ready to be wowed by Kansas City's largest fireworks display—a sight we can't wait to behold.
"We are overjoyed to bring Kansas City's favorite event back for 2022," says Danny Beckley, the KC Symphony's executive director. "After what we have all endured over these years, it will be incredibly meaningful to gather together to celebrate our country and honor those who have given their all for it."