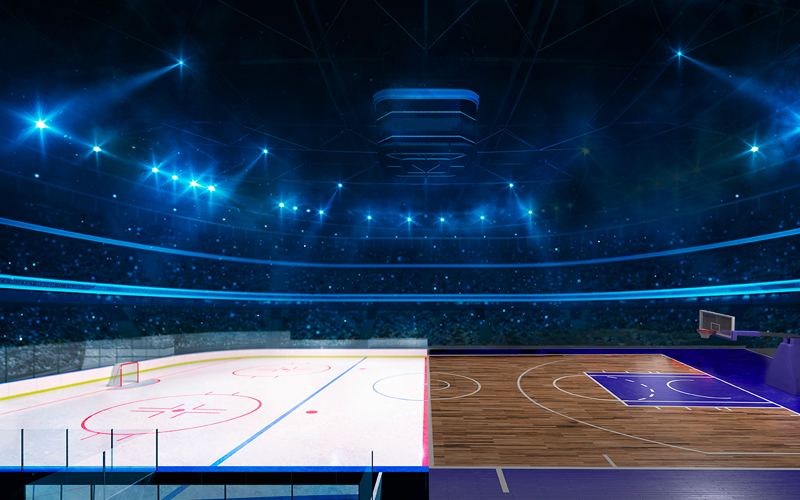 Kansas City sports fans have been on one heck of a ride the past eight years. Think about it. The list of major-league cities that have had a professional baseball team play in back-to-back World Series and football team compete in back-to-back Super Bowls in the last decade can be counted on one finger. 
Add to that the fact that both the Royals and Chiefs won league championships—the Royals winning the Series in 2015 and the Chiefs taking home the Vince Lombardi Trophy for winning Super Bowl LIV in 2020—and it can safely be said no other city in the country has enjoyed the pinnacle of major-league sports success as much as Kansas City, at least in recent memory.
Still, even with those highest of highs, this is the time of year where a good number of KC sports fans can't help but feel a little left out. Sure, there's the NFL Draft coming in May 2023. The Royals are still playing meaningful games, as are the city's two professional soccer clubs, Sporting KC and the Current.
But June marks the pinnacle of the NBA and NHL playoffs. While there are plenty of basketball and hockey fans around town who pull for various adopted favorites, it's been quite some time since they've had teams here to call their own.
Kansas City hasn't had an NHL team for 46 years, nor an NBA team for 37. There have been all kinds of reasons for that—nationwide market forces that come with being a relatively smaller-sized market, sharp cost appreciations in franchise fees, questions about finding local ownership, and having a suitable arena (though that was one question answered with the construction of the Sprint Center—now T-Mobile Center—downtown, which opened in 2007) to name a few.
But with all the challenges, there are just as many advocates, pushing, prying, and promoting, doing whatever it takes to one day bring the NBA and NHL back to Kansas City.
"College basketball has had such a big impact here with the Big 12 tournaments," says 13-season NBA veteran Scott Wedman, who played for the Kansas City Kings from 1974-81. "I think that would translate (to the NBA), like it has in Charlotte, North Carolina. It'd be great for the city, I think."
Gary Emmons, who played with the Kansas City Blades of the International Hockey League from 1992-96 and today coaches youth hockey in the area, says, "I would love to see an NHL team here. We were teased by the Pittsburgh Penguins in 2007, when Mario Lemieux came to town and there were questions about their arena in Pittsburgh.
"If you could bring in a team that could contend right away, I think it would go over big. I don't know that will happen."
There are a couple of advocacy groups—one three decades old, the other much younger—that have kept in communication with civic leaders about trying to lure an NBA or NHL franchise back to town. Local businessman and former pro-sports franchise owner Paul McGannon formed NHL 21 in 1993 and has been passionately pushing for a return of NHL hockey for nearly 30 years. His persistence in returning major-league hockey back to KC is only matched by his passion for the sport.
"Having a passion for it is half the battle," McGannon says. "We have the passion for it. We don't want to let that die now."
Jarrett Sutton, an NBA scout born and raised here, formed a small group six years ago and believes the time is ripe for his hometown and the NBA to reconnect.
''Now is the perfect time. The league is expanding, probably in 2024-25, or 25-26. This market is so untapped. There are too many positives. It makes too much sense for an owner to step up. There's not going to be a better time for the NBA, and the time is now to put it in gear." – Jarrett Sutton
"Now is the perfect time," he says. "The league is expanding, probably in 2024-25, or 25-26. This market is so untapped. There are too many positives. It makes too much sense for an owner to step up. There's not going to be a better time for the NBA, and the time is now to put it in gear."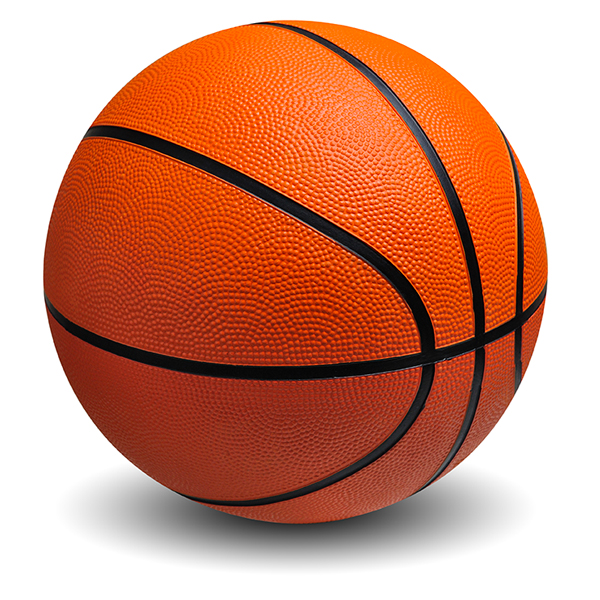 The Glory Years
So many years, decades, and generations have passed that not many around these parts remember or realize that, for two glorious years—1974 to 1976—Kansas City was a four major-league sports town, one of just a select few in the U.S. The Chiefs were five years from winning their first NFL championship in 1970 in Super Bowl IV. The Royals were entering a period when they dominated the American League West and played in their first World Series in 1980. 
Down in the city's West Bottoms, at newly opened Kemper Arena, the Kings were duking it out in the NBA, while the expansion Scouts were trying to get a footing in the NHL.
But KC ranking with larger metros of Los Angeles, New York, Boston, Philadelphia, and Chicago of the sports world was to be short-lived.
The NHL granted Kansas City a team as part of its '74 expansion which also included the Washington Capitals, but for two seasons the Scouts struggled, both on the ice and at the gate. They averaged just more than 8,000 in the seats in an arena that seated 17,000. The team's ownership was underfunded, and the arrival of the rival World Hockey Association in '72 stretched talent too thin.
The Scouts were put up for sale and sold to a businessman in Denver, where they became the Colorado Rockies. After six seasons in Denver, the team relocated once again and became the New Jersey Devils.
Many won't remember that in 1972 when the Cincinnati Royals relocated to Kansas City—and changed the name to Kings to avoid confusion with the baseball team—it actually split home games between KC and Omaha, Nebraska. They were the Kansas City-Omaha Kings until 1975, when the team permanently moved from 7,300-seat Municipal Auditorium into the new Kemper Arena.
The Kings had some success over the next ten years, making the NBA playoffs three straight seasons, from 1979-81. In the '79 season, when they won the Midwest Division behind rookie of the year Phil Ford, the Kings averaged 10,789 fans per home game. But that was the only season the team averaged five-figure attendance.
"In '79, we were in the top third of the NBA in attendance," Wedman says. "But then, the Kemper roof fell in, and we lost momentum."
A severe storm led to the collapse of Kemper's roof, forcing the Kings to play many of their 1979-80 home games in St. Louis. It seemed like the team never recovered, and it was relocated to Sacramento following the '84-'85 season.
"All that happened before the Larry Bird, Magic Johnson, Michael Jordan era," Wedman says. "I think it would still work here."
There are Possibilities
When it comes to expansion, it would appear the NBA is more amenable to that right now. The NHL recently expanded, adding the Seattle Kracken this season and the Las Vegas Golden Knights in 2017, giving the league 32 teams.
"A more likely scenario would be a relocation of an existing franchise," says Ken Morrow, a Kansas Citian who played on the 1980 Olympic hockey team and won four Stanley Cups with the New York Islanders.
The NBA is rumored to be looking at expanding back into Seattle and one other city, possibly Vegas.
Of course, there are several factors which have to all come together before either league would consider returning to Kansas City.
One is fan enthusiasm. McGannon points to an exhibition NHL 21 brought to KC last October between the Chicago Blackhawks and St. Louis Blues that sold out Cable Dahmer Arena in six hours. An exhibition between the Los Angeles Kings and Pittsburgh Penguins sold out 15,400 seats at the Sprint Center in 2011. Every March, the downtown arena sells out for the Big 12 Conference Basketball Tournament, showing Kansas Citians appetite for high-level hoops.
City government also appears enthusiastic, as was shown when KC Mayor Quinton Lucas outwardly lobbied for the Toronto Raptors to play their home games at T-Mobile during the COVID-19 pandemic.
Then, there's find an owner or ownership group willing and financially capable of bankrolling a major-league franchise. The NHL's franchise fee for the Kracken last year was in the area of $750 million. Sutton believes an NBA expansion team today could expect to pay between $2.5 and $5 billion. And that's before ever paying a player.
McGannon is encouraged by the fact Lamar Hunt, Jr. owns the Mavericks, Kansas City's minor-league team that plays in the ECHL and is an affiliate of the Calgary Flames. He's a member of the Hunt family, which owns the Chiefs and other major-league sports entities.
"The encouraging thing is to have a well-established sports family owning a hockey team in town," McGannon says.
Sutton believes there are local possibilities for an NBA ownership group as well, including a certain Chiefs quarterback with a big bank account who is on the record as being a big fan of the league.
"Kansas City is a humble town that has some quiet money," Sutton says. "If they know the NBA wants to come here, they'd want to get involved."
'' The encouraging thing is to have a well-established sports family owning a hockey team in town," – Paul McGannon
A third factor is a suitable venue, and the city appears to have that covered. While it's true the T-Mobile Center now is 15 years old, McGannon and Sutton agree it more than meets standards of the leagues.
"If you compare T-Mobile to the rest of the NBA, it's better than the majority of arenas," Sutton says.
A stated belief over the years has been that the arena has done so well with concerts and other stand-alone events that there's been limited interest in attaining a full-time tenant. But, according to T-Mobile Center spokesperson Shani Tate Ross, the facility is welcome to any opportunities.
"We're welcome to anything that might come our way," she says. "We operate the building at the pleasure of the city and are fully behind whatever's in the city's best interests."
As far as Sutton is concerned, the city has a golden opportunity to realize a long-held dream without abandoning a perfectly good major-league sports facility and building a new one downtown.
"There's always talk about developing a baseball stadium for the Royals downtown," he says. "But the fact is, we already have a pro sports venue right downtown. We just need a team to put in it."