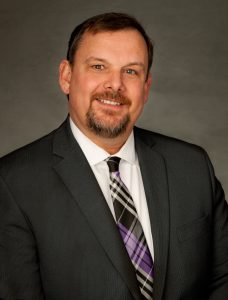 Patrick Klein is the King of KCI. For the last two years, he's been the go-to-guru of Kansas City International Airport and Charles B. Wheeler Downtown Airport. As the Director of Aviation for the Kansas City Aviation Department, Klein is helping lead the charge for KCI's new terminal alongside various committees and advisory groups. He's also the infallible official who we bombarded with all our inane KCI questions dating back to 1972. Turns out, he's pretty clever.
Busiest flight day of the last decade: 268 departures—on March 13, 2008. That's significantly more than the typical 180 we see today. It's interesting to note that despite fewer flights, our airlines offer roughly the same number of seats today with nearly 100 fewer flights. This is a result of larger aircraft since we are no longer fly to smaller airports around the region like Hays, Salina, Joplin, etc.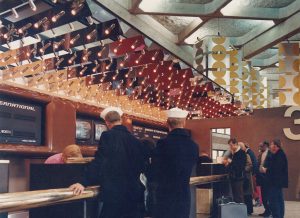 Number of airlines serving KC in 1972? 13. Of those 13, only three (Delta, American and United) continue to operate today. Interestingly enough, there were two flights per day in 1972 from KCI to/from the Downtown Airport.
Number of airlines currently serving MCI: 11. Alaska, Allegiant, American, Air Canada, Delta, Frontier, Icelandair, Spirit, Southwest, United, Vacation Express.
International flights out of MCI each week: 10. During peak season: six to Cancun, three to Iceland, one to the Dominican Republic. (PS. We're working hard to increase this.)
Number of passengers through MCI in 2017: 11,503,609. Though 2018 has a chance to pass the all-time record of 11.9M set in 2001. By the way, that's more folks in a month traveling through MCI than the number of fans in the famous Union Station sea of blue celebration photo for the Royals World Series rally!
Number of passengers through MCI in 1997: 11,060,227. Remember Vanguard operated a hub in Kansas City in 1997 leasing 7 gates. (Southwest has 9 gates today.) The airport was on an upward trend before the 9/11.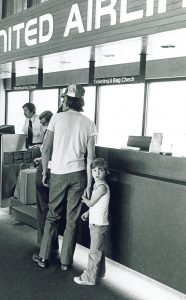 Number of passengers through MCI in 1977: 4,723,604.
Number of employees who work at KCI: Nearly 500 city employees doing everything from mowing the grass, snow removal, janitorial, and all those other duties to maintain safe and efficient operation for the traveling public. Incidentally, MCI is the third largest airport in acreage in the country. DFW and DEN top the list, but we have nearly 11,000 acres.
Longest flight duration out of KCI (to where): 6 hours 55 minutes—Icelandair Flight 840 KC to Reykjavik, Iceland. The return flight is 7 hours 45 minutes.
Date of Orville & Wilbur's first flight: (Oh, and did you have to look this up?) Yes, did have to look that up—December 17, 1903! Since we looked it up, we also learned that the distance of their first flight, only 120 feet, nearly the same distance as the wingspan of a Boeing 737, the most common aircraft at MCI.
Average gallons of fuel MCI goes through in an average month: Nearly seven million gallons. Or around 84 million gallons per year—which is the equivalent over 9,300 semi-truck tankers! MCI gets its fuel from an underground pipeline and pumps it into airplanes also via underground pipes.
Carrier with the most flights out of MCI: 80-peak day departures on Southwest.
How many parking spots are available at MCI: 25,705—give or take. Fun fact: the price to park was $3.50 per day in 1972. In today's dollars $3.50 is the equivalent of $21.10 today.
Number of private jumbo liners that have touched down at MCI in the last 5 years: Several! We've hosted Air Force One multiple times. NFL charters use MCI, so there's 20 widebody flights per year right there.
Alleged square footage of proposed fancy-schmancy new terminal: A little over one million square feet. With a whopping 39 gates. And a very convenient 6,500 car parking garage.
Number of bags/luggage screen (or handled) last year? Nearly nine million bags. Typically, the average number of bags per passenger is 1.9 bags.