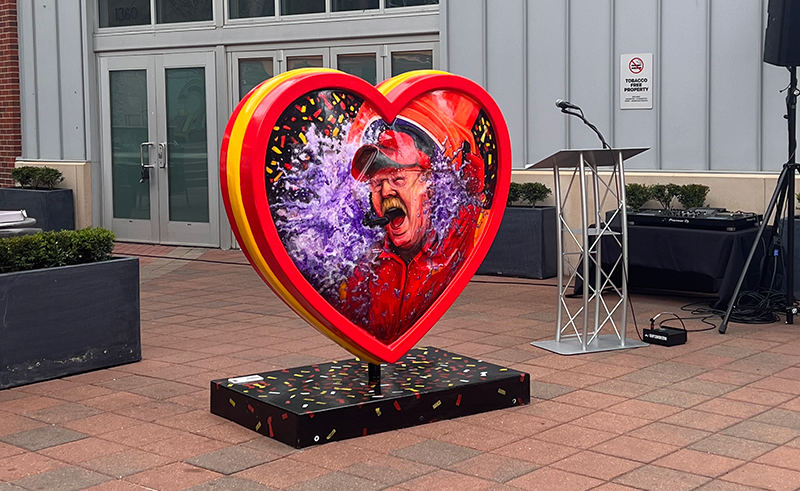 If you've noticed a heart or two around Kansas City, you're not dreaming. The beloved Parade of Hearts experience has returned to Kansas City with 40 new hearts placed throughout the city now through July 2023.
Parade of Hearts just located the final heart in the Power and Light District, which features art by local artist Sean Seetin celebrating the Chiefs' Super Bowl win. 
"This spring, 40 local artists will showcase their love for our region in a big way. Today marks our final heart to be placed," says Jenn Nussbeck, Parade of Hearts executive director. "We celebrate this heart and the work of all our heartists as we officially kick off this year's parade."
If you didn't get around to seeing all the hearts featured in the 2022 display, now's your chance. This year's hearts are all located on the Missouri side of Kansas City and can be found south of the river starting at Berkley Riverfront and stretching south to the Country Club Plaza.
To make your heart-viewing game plan, you can find all 40 hearts on this map. Download the mobile app to access the map, mark off a checklist of which hearts you've seen, and learn more about the artist behind each individual heart.