Sponsored content:
From the start, there was plenty of buzz about the luxurious, boutique hotel being developed in the heart of Prairie Village. Both locals and potential guests were eager to experience its offerings. Since the opening a few months ago, the Inn at Meadowbrook has been receiving wonderful accolades. "It's pretty simple—we're an intimate, thoughtful boutique hotel that takes you away from the city and gives you a one-of-a-kind experience," says Robert Leyva, General Manager.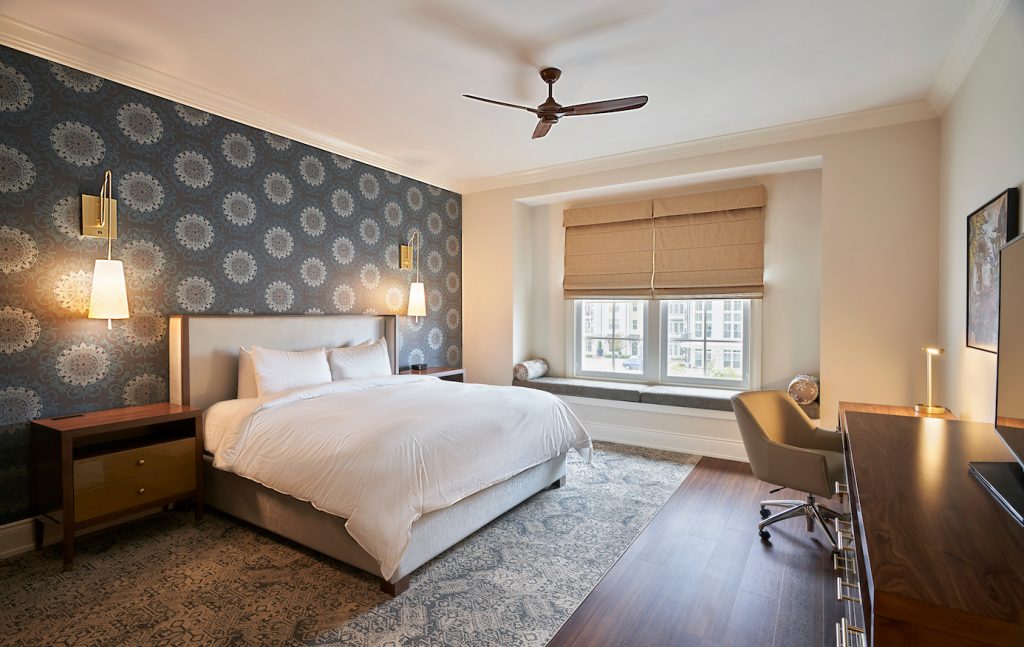 Thoughtfully Boutique
Nestled next to 80 acres of green space in Meadowbrook Park, The Inn at Meadowbrook is the perfect getaway. Locally owned and operated, the stunning style and aesthetics of the Inn set it apart. The feel of the Inn is like an English cottage with wood accents, curated draperies, and bold fabric colors. The use of space and minor touches are intentional. The rooms are large, starting at 526 square feet. Every space has a point of relaxation, including the Inn's King Deluxe rooms which feature a banquette perch along windows.

If you are looking for a pampered staycation getaway, the stylish suites are the perfect answer. With thoughtful designs and an abundance of amenities, they are luxury personified. Custom bunk beds in the Family Suites give options for larger families, or close friends. A Meadowbrook Suite offers two spacious full-size bathrooms with plenty of living area. Even the Grand Suite includes an aromatherapy shower head and free-standing tub – perfect for a relaxing soak. Suites are also made with connectivity in mind, allowing families—or groups—to really take advantage of their own space, yet still be able to mingle. In fact, there are quite a few options for connecting rooms throughout the hotel. Which sets the bar pretty high for guest expectations.

Setting Standards
Service is front and center at the Inn. During the opening, the team focused on genuine guest service. Everyone on the team is tasked with creating something special for each guest. If online reviews are any indication, this focus on hospitality has created some wonderful experiences. It is not unusual to read that the Inn has created the best hotel stay that a patron has ever had!
Cleanliness and safety are paramount for The Inn at Meadowbrook. "We dedicated a stretch of time before opening to ensure every person coming in our new hotel would feel secure and safe—and that our cleanliness was second to none," says Leyva. High-touch areas are cleaned multiple times per day. Linens are washed and cleaned with medical grade disinfectant. Staff wear gloves when handling guest amenities, and masks are mandatory for everyone on property. Add the contactless lobby doors and guests can feel the effort made by the Inn to provide a clean and safe environment.

Food & Beverage
Carry out options from The Market at Meadowbrook, or cocktails from Verbena—an American restaurant—give countless ways to relax outdoors, or in-suite. Each offering has seasonal, East Coast flair, with local Midwest sensibility. And the quality speaks for itself, Verbena's very own Chef Kara Anderson was nominated as one of the best new Chefs in KC.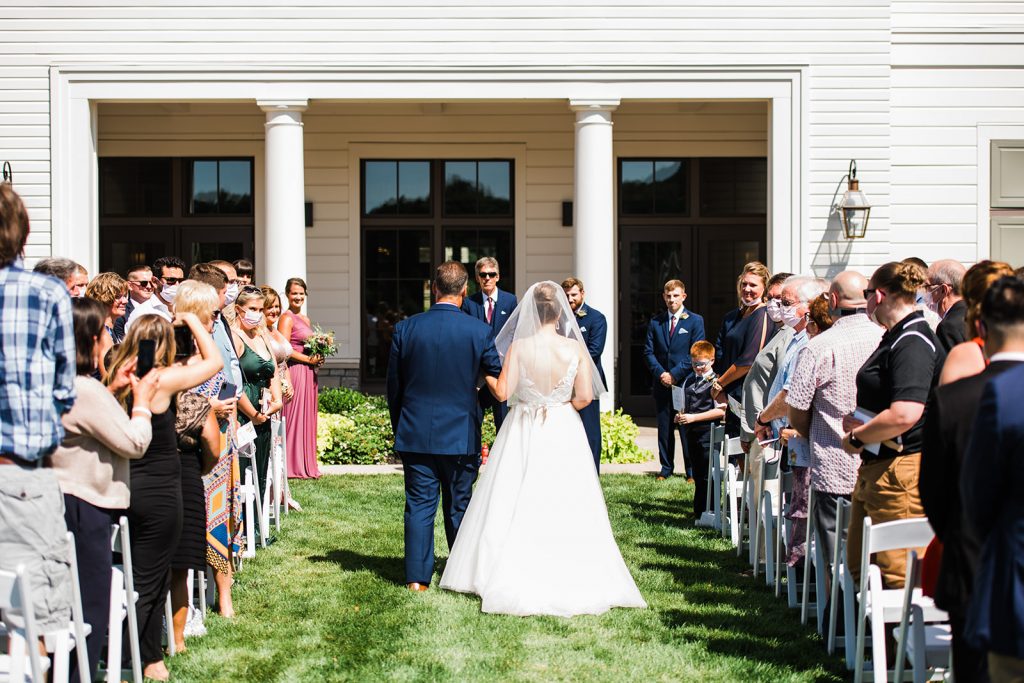 Intimate Events
The Inn at Meadowbrook has already hosted a smattering of small, exclusive events and weddings. "Many people have approached us because they have had to reschedule and scale down their events. We are perfect for smaller, intimate gatherings. Anything under 200 people," says Chris Curtis, Director of Sales and Marketing. Intrigued? Chris says you better jump on the event-planning bandwagon soon, as the hotel has started ramping up through much of next year and into 2022.
The team at the Inn are excited for what the future brings and all the possibilities the hotel holds. The staff is proud to bring a distinct, luxurious, curated, local getaway to Kansas City that transports you away from the daily hustle.  Exceptional surroundings with a passion for service allow you to experience their unique brand of boutique.