Sponsored content:

Today, more than ever, homes are so much more than a place to eat, sleep, and watch Netflix. They're sanctuaries, a place that's the backdrop of so many life moments, both big and small.
The responsibility of building homes—not just houses—has been multifamily developer and property manager Yarco's commitment for nearly a century. And within the striking façade of Second + Delaware, downtown Kansas City's newest community, residents come home to a new way of living where health and comfort—both personal and environmental—are the top priorities.
Introducing a Better Standard of Apartment Living
Nestled within the historic River Market neighborhood and overlooking the Missouri River, Second + Delaware introduces a new approach to apartment living. The six-story, 276-unit building is currently the largest Passive House building in the world. By meeting Passive House construction standards, Second + Delaware uses 80 to 90 percent less energy than conventional buildings and also offers superior indoor air quality.
Think about traditional apartment homes and single-family homes. Often, they'll include rooms or areas that aren't usable 12 months out of the year—a freezing lower level, for example, or a stifling upstairs bedroom. Interior concrete floors that extend outside to a balcony can make for an unpleasantly cold surprise on bare feet when getting out of bed.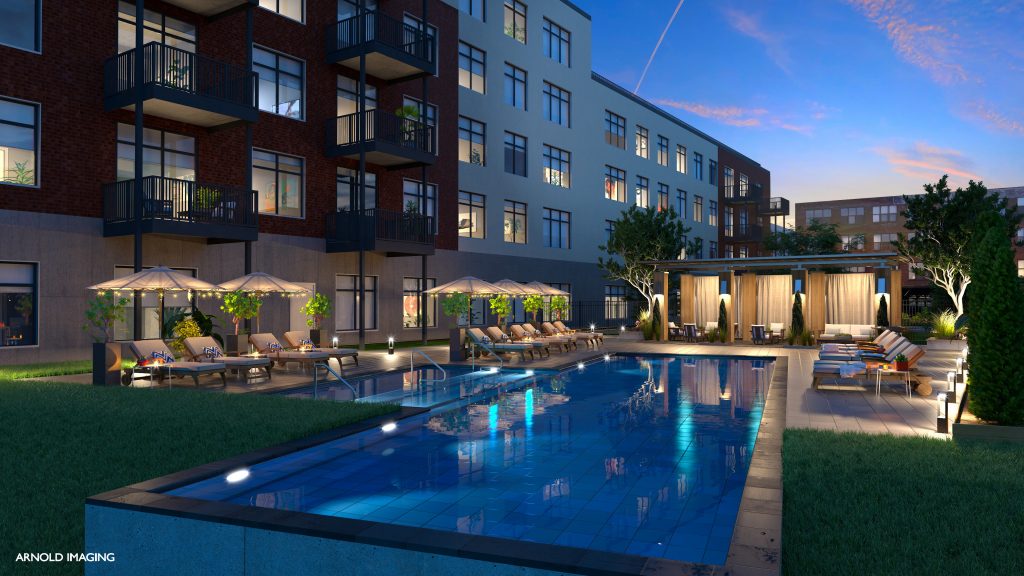 Instead, Second + Delaware is built to be not just usable, but also enjoyable, every day of the year. Important yet unseen details like fiberglass ties, which connect the building's outer and inner concrete shells to insulation, ensure optimal thermal comfort, including in the midst of Kansas City's most extreme weather.
Oversized windows flood each home in natural light and offer prime views of the surrounding neighborhood. Here, too, is another Second + Delaware distinction. As Jonathan Cohn, CEO of Yarco, explains, high-performance windows are expensive and heavy, so they're typically made smaller. Yet that can negatively impact the living experience, making the home feel darker and less comforting.
Second + Delaware's outdoor spaces are designed and built to be just as welcoming as its homes. An interior courtyard doubles as a lush retreat, complete with garden beds, fire pits, terraces, private cabanas, and outdoor grills. Imagine stepping outside to tend a personal crop of herbs, vegetables and flowers, or enjoy an alfresco meal with the Kansas City skyline as a backdrop.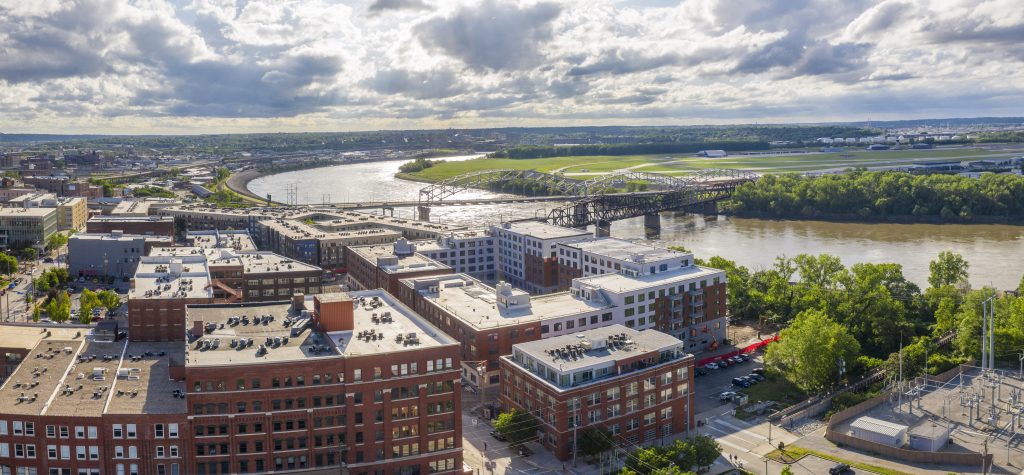 Modern downtown living wouldn't be complete without an array of thoughtful amenities, and Second + Delaware has no shortage of those. Highlights include:
• Saltwater swimming pool and lounge areas
• Fitness and yoga room
• Secure underground parking
• Outdoor pet area
• Bike storage
• Electric car charging stations
• Business/conference room
And just outside of Second + Delaware's front doors, the vibrant River Market neighborhood awaits. Stroll down tree-lined Delaware Street for dinner, drinks, and shopping. The region's largest farmer's market, City Market, is just two blocks away, along with a tempting array of restaurants and specialty grocers. A nearby KC Streetcar stop puts the rest of downtown just a short ride and stroll away for sun-soaked days exploring local breweries, boutiques, art galleries, restaurants and more.

'Creating the Future We Want'
Second + Delaware's River Market location is ideal for those seeking a walkable neighborhood in the bustling core of Kansas City. The project location also represents a full circle moment for Yarco, started by Cohn's grandfather in 1923 and originally headquartered near Second + Delaware.
"The idea of a walkable, historic urban neighborhood is important," Cohn says. "We wanted to have a presence and provide homes in the River Market, but we wanted to do it in a way that celebrates the uniqueness of Kansas City. We believe Second + Delaware will be a new treasure in Kansas City, just like the other landmarks that we point to and celebrate—the Kauffman Center for the Performing Arts and Town of Kansas Bridge, for example."
With such a long-running industry tenure, Cohn says the Yarco team has seen a continual evolution of multifamily development. What once seemed like a singular lifetime milestone—owning a home—has since shifted.
"Fifty years ago, the common concept was that you would have one career and work for one to three companies, and you might live in one or two cities during your working life," Cohn says. "That's changed rather dramatically. People now work in multiple industries, a tenure at a company is much shorter on average, and people are more likely to move from city to city, even country to country."
As a result, more people prefer to rent. And in Cohn's mind, that experience should be the best one possible. It's a way of thinking shared by the entire Second + Delaware team, including developer Arnold Development Group and an ownership group that includes an investment from Berkshire Hathaway.
On a personal note, for Cohn, the Second + Delaware project embodies the thrilling opportunities that are possible in multifamily development.
"I'm head over heels in love with this development," he says. "My father, the second generation of Yarco, and I can both say without hesitation that Second + Delaware is the most exciting project we've been involved in. To create the future we want, we have to be open to new ideas. Bringing the best of what the market has to offer to our backyard and sharing those benefits in one of the greatest neighborhoods in Kansas City is what Second + Delaware is all about."