Between the Plaza lights, Christmas in the Park, and other creative displays of twinkling lights and animations, Kansas City is bursting with opportunities to fulfill one's annual Christmas-light-seeing needs.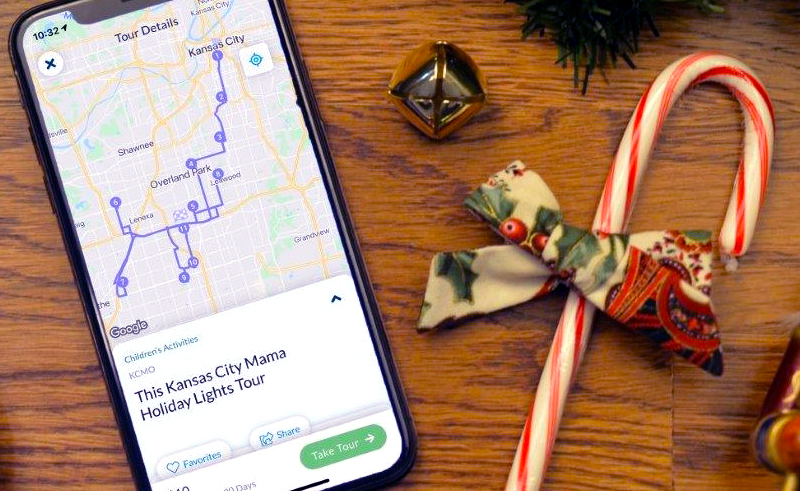 There is, however, a downside to the popular festive light attractions—usually, there's a line of cars that rivals the traffic jams seen at Arrowhead Stadium hours after a Chiefs game. Let's consider other holiday lights options. Turns out, the best neighborhood displays offer the same twinkle and festive cheer—without spending the extra time in line. 
This year, it's easier than ever for Kansas Citians to track down the best holiday light displays through a self-guided driving tour curated by This Kansas City Mama. 
"I've tried to create the best holiday lights display tour for my family for years, a tradition we add to our annual Holiday Bucket List," says Andrea Krasnow, the author of the local blog.
"I hope this tour provides a new tradition to you and your family and that you find these displays as magical as we do."
This Kansas City Mama's Holiday Lights Tour offers a view of the cheeriest front yards boasting the season's best sparkling lights, shimmering trees, animated musical shows, and ringing sleigh bells.
The tour is supported through the Built Story app, which local users can download for iOS or Android. Once in the app, users can search "Kansas City Mama" to find the holiday lights tour. 
Each tour is $10, and once purchased users can start, pause, stop and retake the tour as many times as they wish for 30 days. The tour went live on November 26, and runs through New Year's Day.