Sponsored content: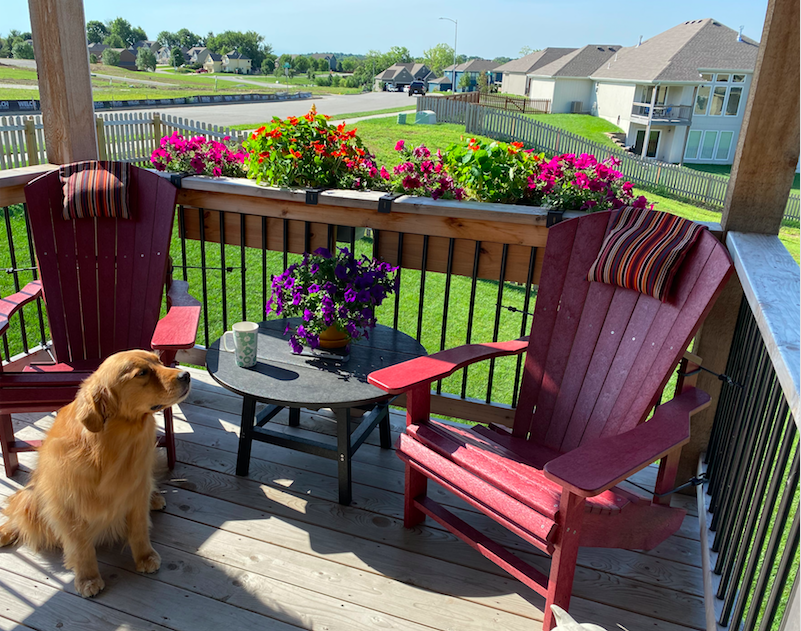 Britt Rooney and Debbie Lusardi didn't know each other before this year.
Now, they're not only neighbors in the Hunt Midwest community Eagle Creek—they also have something else in common.
"Britt and I are two of four people on our block that live on the same street as our relatives," Lusardi says.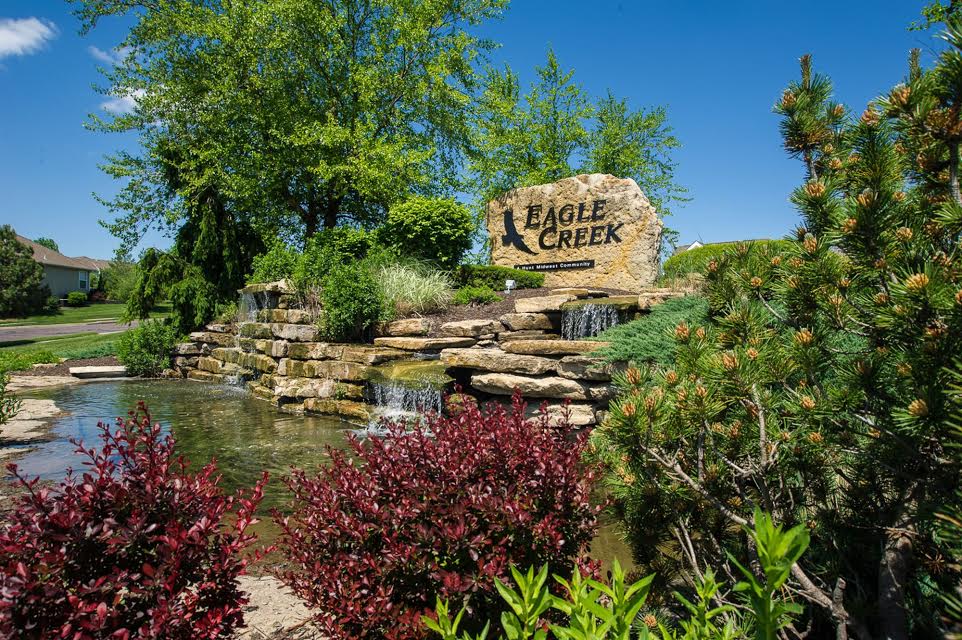 Both Lusardi and Rooney relocated from outside the Kansas City area—Lusardi from Phoenix, Rooney from the Twin Cities—to move closer to their families. Yet they didn't stop there. They each found new homes in Eagle Creek, drawn by how much their kids loved their homes and the overall community.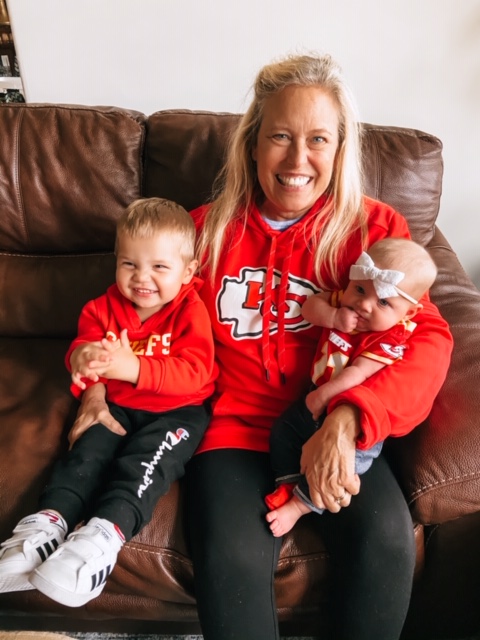 "My daughter lived in another house in the community, and she and her husband moved to a larger house when their family started growing," Lusardi says. "They built a home on the street I now live on, and their home was completed three months before mine."
To help make the transition from Phoenix easier, Lusardi moved in with her daughter and son-in-law while she explored new homes. The search didn't take long—she found a speculative home under construction just up the street.
"It was the perfect house for what I was looking for," she says. "I really love the living room—it has big picture windows and I have a really nice view of trees and a nearby farm. The trees are turning colors now and it's going to be absolutely gorgeous."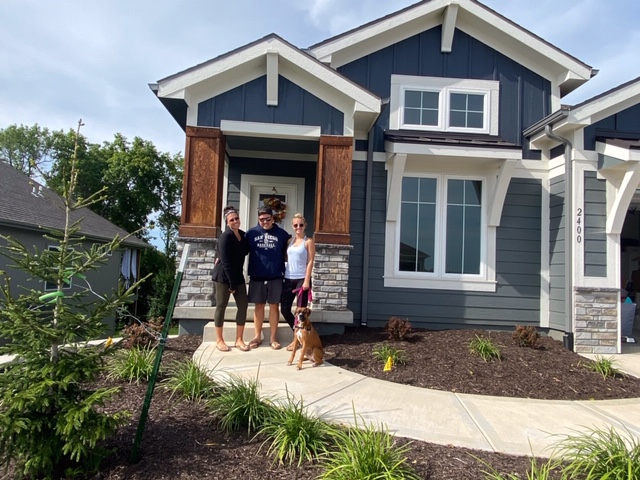 Coming from Phoenix, Lusardi is especially excited for her first fall and winter in her new home.
"In Phoenix we didn't have any seasons," she says. "I'm experiencing fall for the first time in years!"
As a former Minnesota resident, Rooney is no stranger to seasons, but she does find Eagle Creek to offer a welcome change of pace from her and her husband's previous home.
"We lived in a traditional two-story home on four wooded acres," she says. "We didn't see our neighbors often, but everyone here is so friendly. It surprised me in a good way."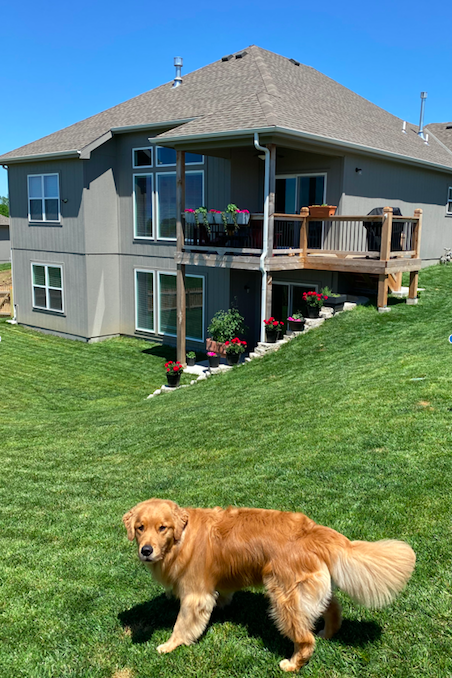 Rooney remembers a knock on the door on the Fourth of July. She opened the door to find her neighbor stopping by with a festive gift: a tray of chocolate-dipped strawberries, cherries and blueberries, all drizzled with white chocolate. "I was really moved," Rooney says. "It was so sweet."
Rooney began her search for a new home after her daughter's family built a home in Eagle Creek. During last year's Parade of Homes, a new house built by SAB Homes caught Rooney's eye, and when they made the decision to list their Minnesota home, she called a local real estate agent to see if the home was still available. Good news—it was!
"We wanted an open floor plan with lots of natural light," she says. "I also wanted a home with a view. I'm originally from Norway, and everyone has beautiful views because of the hilly countryside. Everything about this house ticked off the boxes for me."
The reverse 1½-story layout offers mostly one-level living, with laundry and other essential features on the main floor. Downstairs, a finished lower level provides more room to relax and gather. And the southern-facing exposure keeps the home light and bright throughout the day.
"Probably the most striking thing about the house is that it's just flooded with natural light," she says. "It's a very different feeling house from what we had before, but it's a perfect fit for us."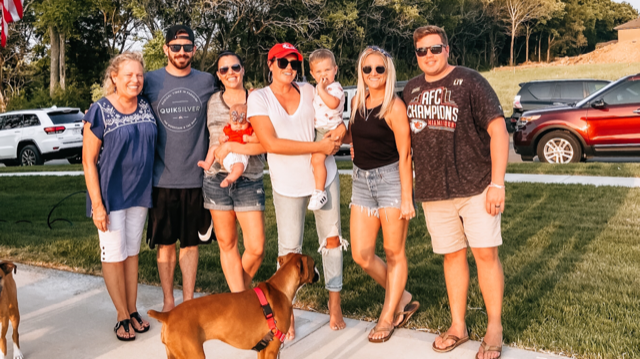 And even better than beautiful, functional homes—Rooney and Lusardi are just a short stroll from their families, an especially significant bonus given the year's pandemic and related challenges.
"My daughter and her husband frequently invite neighbors over to sit around the firepit or watch a Chiefs game outside," Lusardi says. "In Phoenix, no one said hello to each other, but people here are so friendly. They wave when they take walks in the evening, and it feels secure and comforting."
Rooney was no stranger to Midwest politeness, but she says even she experienced a different level of friendliness when she and her husband moved to Kansas City.
"A woman stopped me in Costco and asked me for help finding something," she says. "I told her I wasn't sure where it was located and that I had just moved here. She welcomed me to Kansas City and it was such an unexpected but pleasant moment."