Sponsored content: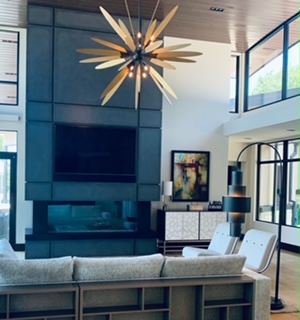 Fourth time's the charm for the upcoming Village of Loch Lloyd's Home & Garden 2021 Hidden Gems Tour. Organizers of the tri-annual event—hosted by the Loch Lloyd Home & Garden Club—were putting the finishing touches on its home tour last year when the pandemic hit. Now they're back and gearing up to showcase two exceptional home interiors and four exquisite gardens, says Laura Irvin, tour chairwoman.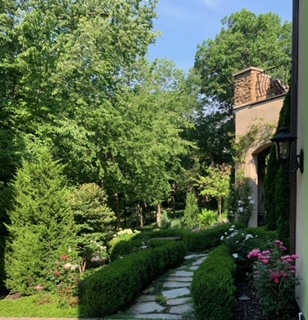 The Festivities Are About to Commence
A few days before the tour, a grand cocktail party (complete with a red-carpet runway and diamond champagne drop) will take place on the lawn of The Country Club at Loch Lloyd on September 9 from 6 – 9:00 p.m.
The tour will take place on September 16 from 10 a.m. – 3 p.m., with themed beverages and hors d'oeuvres served at each of the four locations. Tour homes run the gamut from a provincial country estate to a suburban oasis to a serene lakeview house. Trolleys will shuttle guests to each of the four estate homes and gardens followed by a reception at the clubhouse, where dessert will be served.

A Benefit for Cristo Rey Kansas City
Irvin says 100 percent of tour ticket sales go to help a worthwhile local charity. "This year the garden club looked at 22 different charity groups to see what would be an ideal fit and how we could help," she says. Ultimately, the group chose Cristo Rey of Kansas City, a venerable college preparatory high school serving grades 9-12. "Their mission is to break the cycle of poverty of low-income families through education and student work experience," she says.
"If you think about what has happened to philanthropies, they aren't getting the funding they had before the pandemic," says Irvin. "Many of the events that were supposed to benefit Cristo Rey were canceled." Students and faculty from Cristo Rey recently came out to speak at a garden club event. "It was very heartfelt, and we learned about the funds they need," she says.

A Work-Study Alliance
All Cristo Rey students participate in a work-study program through which they finance the majority of the cost of their education, gain real-world job experience, and realize the relevance of their education. And, as their website states, through rigorous academics, coupled with real world work experience, Cristo Rey graduates are prepared for success in college and in life.
Cristo Rey's success rate speaks for itself, says Irvin. "With eight classes of graduates, they had 100% of the students admitted to college," she says. "Talk to any of these kids and they'll tell you they wouldn't have graduated high school or gone to college without help from Cristo Rey. They come from families where no one has even been to college."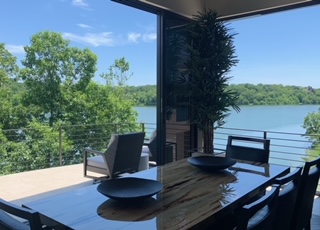 Lofty Fundraising Goals
Irvin says while tour ticket sales are paramount, the garden club is also tying in with many local companies, corporations, and sponsors to raise much needed funds for Cristo Rey. "We are hoping to raise upwards of $50,000," she says. "We've never done anything this big or of this scale. If we can pay for these students to go to school and help them with scholarships, that's what our goal is." Irvin adds, "They receive no government funding and are supported solely through philanthropy, so we're happy to help."
Besides gaining self-confidence and hands-on experience at their corporate work-study programs, "students are also learning new skills and discovering career opportunities," says Irvin. "The goal is 'diploma, degree, and career.'"