Sponsored content:

Waldo shop owners are a tight-knit bunch—a resilient community of small boutique businesses, stores, and restaurants. When the pandemic hit in March, several new shops were just getting ready to open. Others had to quickly pivot and shift their business model. Either way, we found some retail success stories even in the midst of these turbulent times.

SOAP Refill Station
The team at SOAP Refill Station—a local mecca for bulk soap, essential oils, and custom-blended body care—says they could have never planned for this educational curve ball when the pandemic struck. The business was deemed essential and that's when things got real. The goal? "To continue to offer a clean and safe place for folks to get the essential supplies they need in the safest, cleanest way possible," says owner Anne Dezort. "We basically developed three new ways to get SOAP in a matter of three days across three shops in three cities with three different stay-at-home orders. All while trying to honor our mission to minimize single-use waste—especially in this time of single-use resurgence."
The "brand-new baby business" was able to develop a no-contact, closed loop-delivery system that keeps customer's reused containers in use and single-use off the streets. "It's been really weird to rely on social media to talk to our customers and actually make sure you are getting them the information they want/need to support you from their home and get the honest essentials that they need," says Dezort.
Because the company calls itself a "community resource type of shop," opening its store in Waldo was a near-perfect fit (global pandemic notwithstanding). The company wanted to be within walking distance of where people will be using their products—in their own homes. "Waldo seemed to be a neighborhood first with a retail district second," says Dezort. "Folks that take pride in their community and neighborhoods usually appreciate our common-sense approach to eco-ism and also can appreciate having consumable daily essentials within walking distance."
 SOAP Refill Station continues to thrive—all thanks to its loyal customer base, which is keen to the company's mission to reduce single-use waste by offering refillable home and body care products that are good for you and our planet. No pressure, no cool-kid vibes, just SOAP. That's what they want to be: KC's resource for a less waste life.
SOAP Refill Station
7441 Broadway Blvd., Kansas City
https://www.soapkc.com
@soapkansascity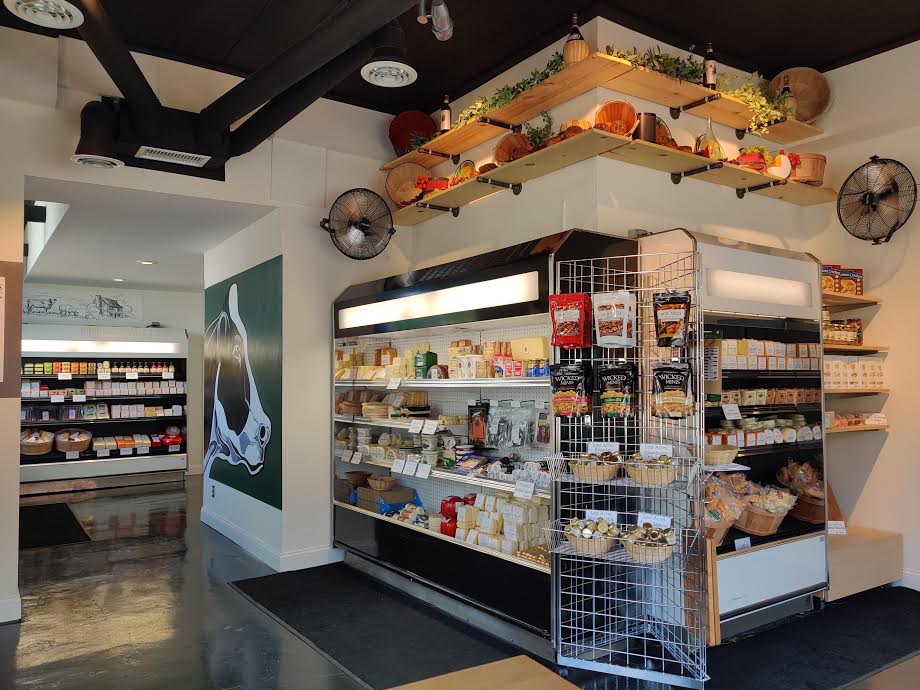 Geo's Cheese
Owner Spencer Woodard has been in the manufacturing and wholesale cheese business for 13 years. That experience helped with the fruition of a long-time dream: to own and operate a neighborhood cheese shop that provides customers with rare and hard to find cheeses, international products, and other items that complement the cheese lover's palate.
The shop—named to reflect the vast geography of Woodard's international business endeavors—started construction last August. Buzz steadily grew as potential patrons walked by the ongoing build-out. After all the effort and expense, Geo's Cheese opened for business on April 10—right in the middle of the pandemic quarantine. "Delightfully, the very people who observed the development of the business from afar came to see what was inside the charming little shop," says Woodard. Most, if not all, of the first 500 customers walked to the store out of curiosity and interest in the new business that arrived, seemingly, overnight, he says.
Spencer choose the Waldo neighborhood because "it is a robust and diverse community that reflects Kansas City as a whole," he says. "Neighbors in Waldo know each other, it is a walking neighborhood where children, couples, athletes, and dogs are constantly on the move in a dynamic and loving environment."
With the advent of businesses reopening, Geo's Cheese has continued to offer curbside pick-up, personalized service for customers, constant sterilizing and vigilance to cleanliness, and a charming and welcoming retail outlet. As time progresses, Geo's Cheese promises to add wine samplings and a produce stand to complete the Old-World feel of this local, privately owned, cheese shop.
Geo's Cheese
221 E. Gregory Blvd., Kansas City
https://geoscheese.com
@geoscheese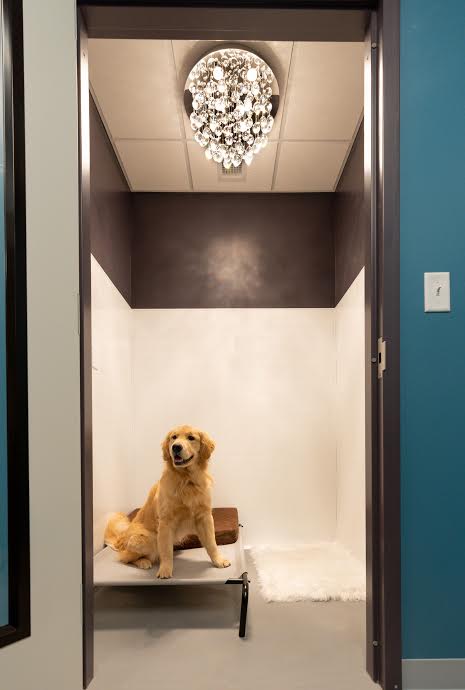 The Collar Club
Started by two childhood friends, The Collar Club has become the metro's newest stomping (pawing?) ground for pet daycare. And yes, it opened in the middle of the pandemic—and seemingly didn't miss a beat. "COVID-19 has definitely changed how we operate with pick-up and drop-off, but it has not driven away business," says co-owner Alan Ramseyer. "In a way, it has made our staff very versatile and improved efficiency due to the amount of procedural changes. As a whole, we are in the same boat as everyone else and doing everything we can to adjust to where we can all work together to get through these trying times."
Ramseyer says the business is built on only the highest of standards and transparency. It's one of only a handful of facilities around the country where customers can see everything. "We have viewing glass that allows a view into every area of the building from the lobby. In addition, we have live cameras in both the day-play areas and boarding suites," he says. "Customers never have a question in their mind how their dog is doing."
While things have been slower than projected (due to most of KC, uh, and their pooches staying home), Ramseyer says they've been very fortunate and appreciative of the support from the local community. "We have been able to open and grow even during these tough times," he says. And given that both owners have deep roots in Kansas City, Waldo was an obvious choice for the business to thrive. "The Waldo community is special and a place that we want to be a part of for a very long time," he says.
The Collar Club
238 W. 74th St., Kansas City
https://collarclubkc.com
@collarclubkc

Pedego Electric Bikes — Kansas City
Thanks to the quarantine, folks are more eager than ever to get out and about and enjoy the great outdoors. The Pedego team is determined to help you ratchet up the fun factor: 1) by helping you find the perfect electric bike and 2) getting the most out of it for many years to come.
The new shop opened in the middle of the pandemic when folks were hesitant about venturing out, but now the store is a welcome addition to the Waldo neighborhood, putting their hearts into getting you in gear—pun intended—to tackle the open road. From helping you choose the bike that best fits your needs to ensuring prompt, no-hassle delivery of your bike, the staff is available every step of the way. There's a wide variety of electric bikes in stock, with plenty of customizations available.
And if there are any problems, Pedego stands behind their product with parts and service for the future. Given that Waldo is such a small, communal neighborhood, the company takes pride in going above and beyond to make sure you're delighted with your purchase.
Pedego Electric Bikes — Kansas City
7335 Broadway St., Kansas City
https://www.pedegoelectricbikes.com/dealers/kansas-city/
Facebook: PedegoKansasCity