Sponsored content: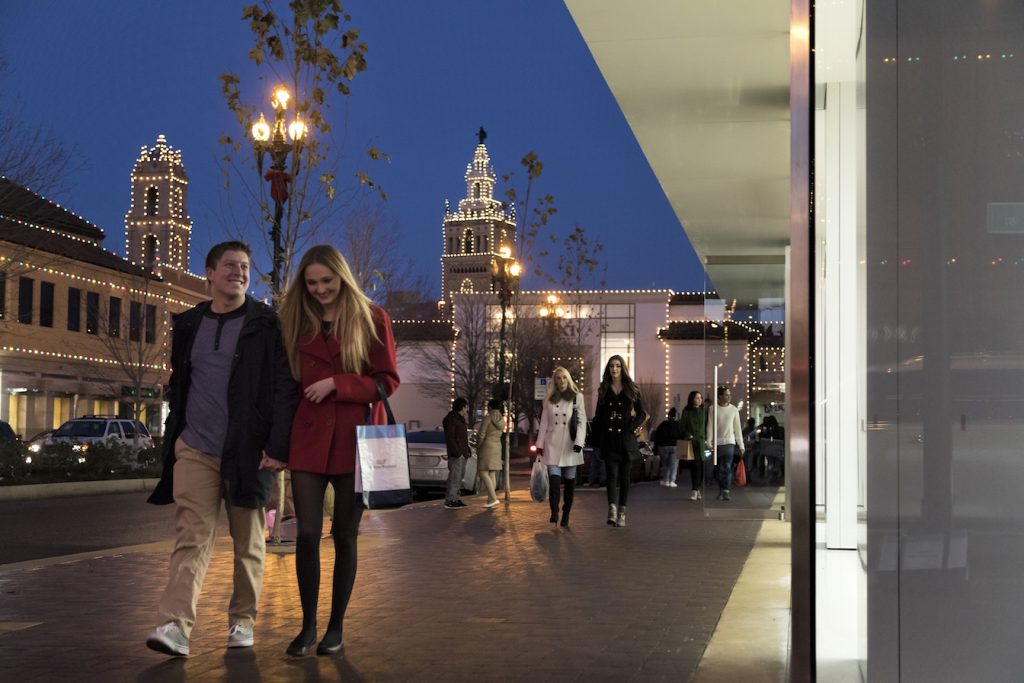 As you're reading this, the rush is on to finish stringing miles of holiday lights around Country Club Plaza. It's a busy but exciting time of year, says Kasey Vena, marketing and sponsorship director at Country Club Plaza. "It's quite the process to get thousands of lights installed, tested, and ready for the Evergy Plaza Lighting Ceremony on Thanksgiving evening," she says. "Whether it's a special moment with loved ones at the lighting ceremony or during the holiday season, everyone has a favorite memory of the Plaza lights."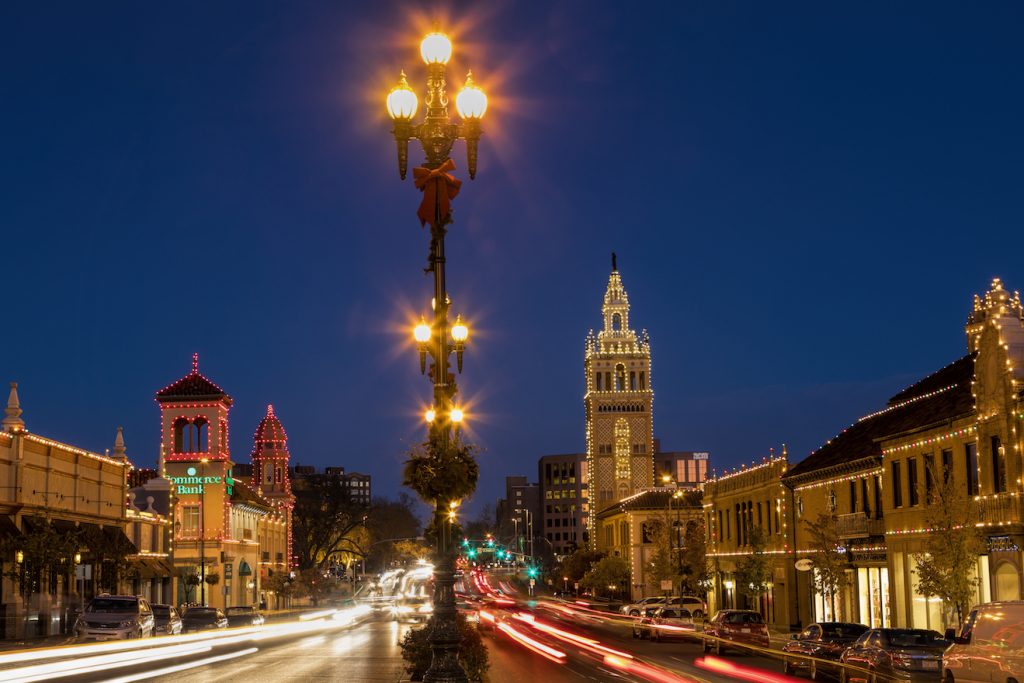 A 90-year-old tradition
This year will be the 94th anniversary of the lights, which were originally hung as a single strand on the Suydam Building in 1925. The now-famous lighting ceremony, which is sponsored by Evergy, has been a staple in the metro since 1930. Another fun fact? "Some of the best views of the lights and angles to shoot pictures are from the top of the parking garages, where you can see down multiple blocks," says Vena. (We had no idea!)
Speaking of traditions, the Plaza continues to go out of their way to find the perfect "flipper-of-the-lights" and this year is no exception. "Everybody is always excited to see who it's going to be, and we are proud to welcome a new 'flipper' every year," she says. This year it's hometown girl (and Saturday Night Live star) Heidi Gardner. "She will bring an amazing energy to the event, and we are happy to welcome her back to KC for this year's ceremony."
For locals and visitors alike, the allure of Country Club Plaza's elaborate, twinkling display is rooted in tradition. The ceremony itself typically draws in thousands of visitors. Many people watch the annual televised broadcast as well. "The Plaza has a magical feeling during the holidays, whether you're here to shop or to celebrate a night out at one of the restaurants," says Vena. "We love the holiday ambience the Plaza offers to our visitors."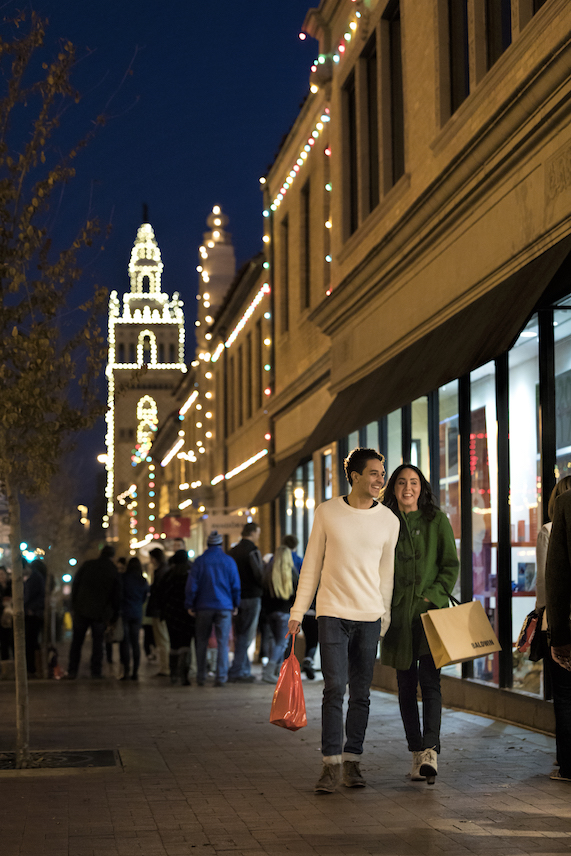 Shop 'Til You Drop!
The Plaza will have extended shopping hours right up until Christmas. For the retailers, it's all about creating a memorable experience, even if you just came to stroll, window shop, or enjoy the lights. There are plenty of new shops for guests to check out this year, including several pop-ups. Local favorites like BLDWN Market, Charlie Hustle, Made in KC Marketplace and Tivol are guaranteed to be a big draw, as well as exclusive shops, such as kate spade new york, The North Face, Tiffany and Co., Warby Parker and West Elm. "Plaza visitors can shop our unmatched selection of merchants that features many local retailers and market-exclusive stores," says Vena. "You can find the perfect gift and shop incredible styles throughout the season."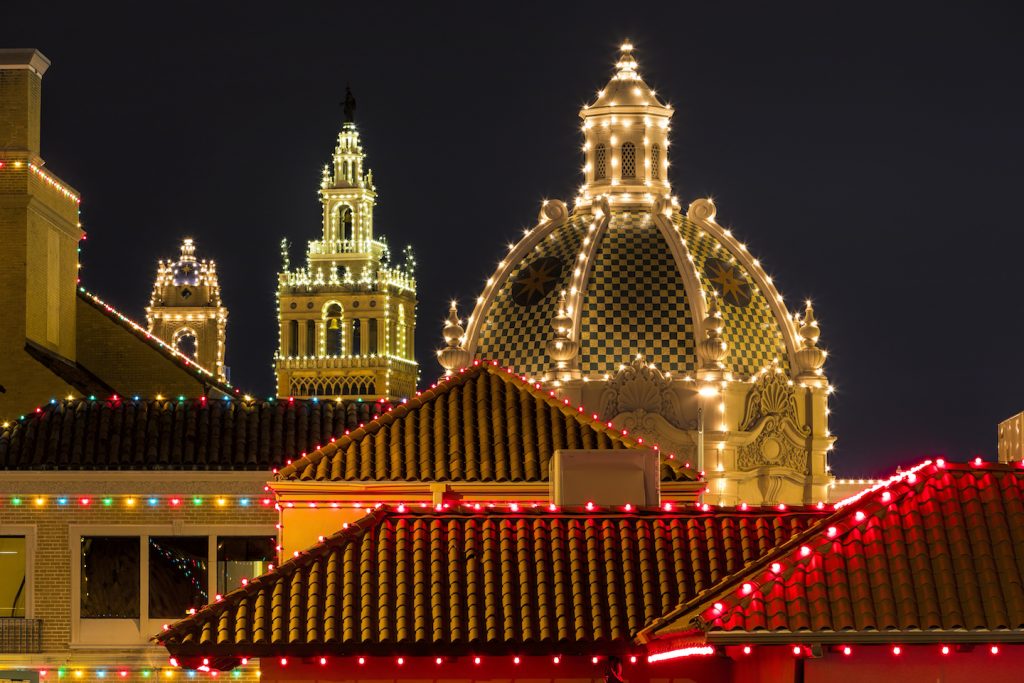 Nosh and nibbles galore!
Granted, you can't expect to power shop without pausing occasionally for sustenance. Good thing there are plenty of culinary options—including a few fresh additions. This year, the Plaza welcomed True Food Kitchen and The Capital Grille moved into a new space. "From festive happy hours to private dining, Country Club Plaza restaurants have your holiday covered," says Vena. (We're big fans of Rye's dessert menu if you need a sugar fix. And the renovated O'Dowd's Gastrobar has an excellent Sunday brunch.)
Finally, because caffeine and shopping go hand-in-hand, be sure to grab a coffee or hot chocolate at one of the fabulous coffee purveyors on the Plaza. Made in KC Marketplace has a café, and you can also check out Kaldi's two locations, Topsy's and, of course, Starbucks.