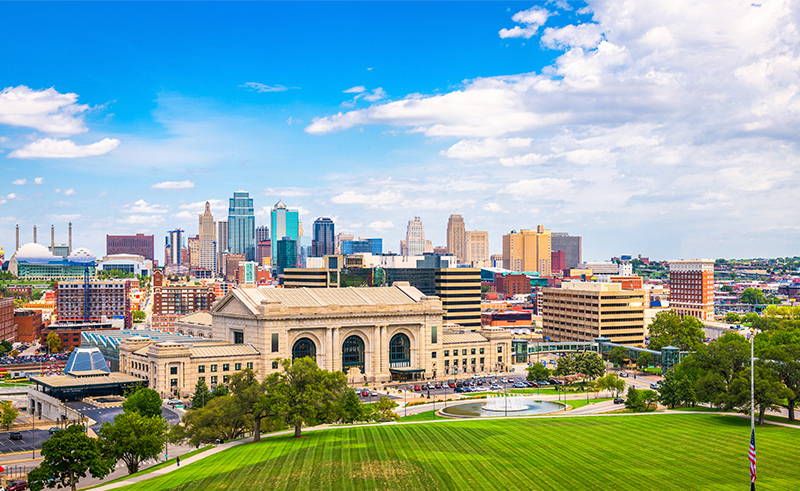 There's a reason Kansas City's Union Station is often the focal point of cityscape artwork found in local galleries and decorating the walls of homes across the metro. So, we can't say we were too surprised when Architectural Digest included Union Station on its recent list of the world's 37 most beautiful train stations.
Construction of the historic train station began in 1910 after a flood wiped out the city's original train station in the West Bottoms. 
"The result?" Architectural Digest notes. "Union Station, the brainchild of Chicago architect Jarvis Hunt, who took on the project in 1906. Eight years later, the new station opened to the public and was met with instant admiration."
Designed in the beaux-arts architectural style, Union Station was a marvel back in 1914 when the station first opened its doors and is a marvel now. Walking through Union Station, visitors have to remember not to get too distracted looking up at the ornate ceiling—a focal point of Architectural Digest's applause for the train station—it's easy to get distracted by the views above and bump into something or someone.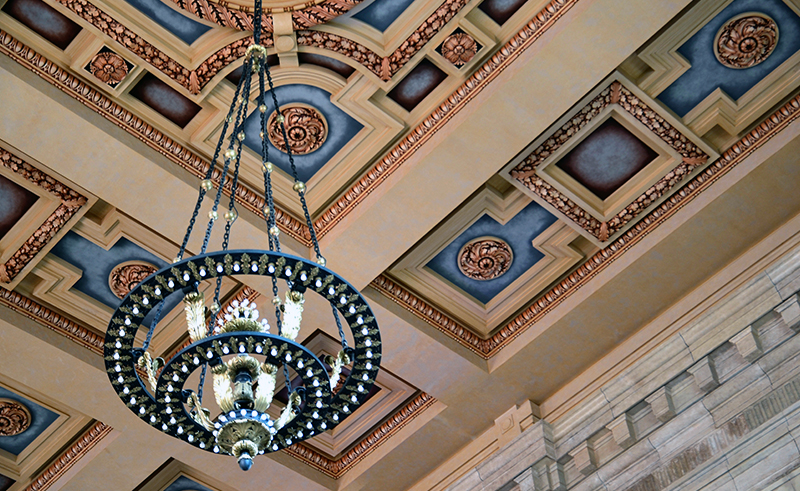 It wasn't always that way though. Once a bustling hub for travel—and the site of the infamous 1933 Union Station Massacre—foot traffic significantly declined between 1950 and 1970 as airline travel gained popularity.
By 1983, the massive train station was closed except for Amtrack's inflatable bubble in the Grand Hall that housed a waiting area for train passengers and the Lobster Pot restaurant. By 1989, Amtrack and Lobster Pot were gone, and Union Station was vacant.
Thankfully, in 1996, voters in Jackson, Clay, and Platte counties in Missouri and Johnson County in Kansas approved a sales tax to restore Union Station and create the science museum now known as Science City.
In 1999, Union Station reopened to the public fully renovated and restored with shops, restaurants, theaters, and exhibits. The rest is history that can tourists and locals alike can see for themselves at one of the world's most beautiful train stations.