Sponsored content:
Kansas City natives and high school sweethearts, Ken and Sheila Rumney, thought they were living in their forever home—until they spontaneously decided to explore last year's Spring Parade of Homes.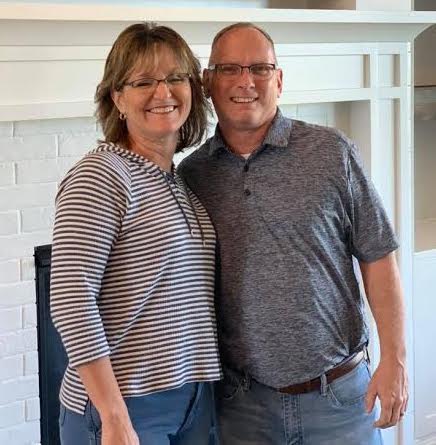 "After the tour, we got the new home bug," Ken says, laughing.
Ken and Sheila began an exhaustive search of Northland new home communities that soon included builders. Among those builders: Brian Tebbenkamp, owner of Patriot Homes. The Rumneys had toured one of Tebbenkamp's Spring Parade entries in Riverstone, a Jefferson floor plan that would eventually be one of two contenders as the Rumneys' new dream home.

"The house that they toured in Riverstone was much larger than their current home and wasn't what they had in mind," Tebbenkamp says. "What else did we have to offer?"
That's when Tebbenkamp sat down with Ken and Sheila to discuss a thorough list of questions—so thorough, in fact, that the amount of detail sometimes surprises people.
"Sometimes people ask us, 'Why do you need to know that?'" Tebbenkamp says. "We want to make sure whatever home we're setting them up with is the right home for them that meets all of their needs. Sometimes people are just out looking and may not have everything visualized, so we can help guide them in the right direction."
Tebbenkamp soon learned Sheila's priorities: a farmhouse-style home (complete with a farmhouse sink), a large bathtub, and shiplap. That, combined with other input, led Tebbenkamp to recommend two floor plans. The Rumneys chose a plan and a homesite. Then, in the midst of finalizing contracts, the situation abruptly changed.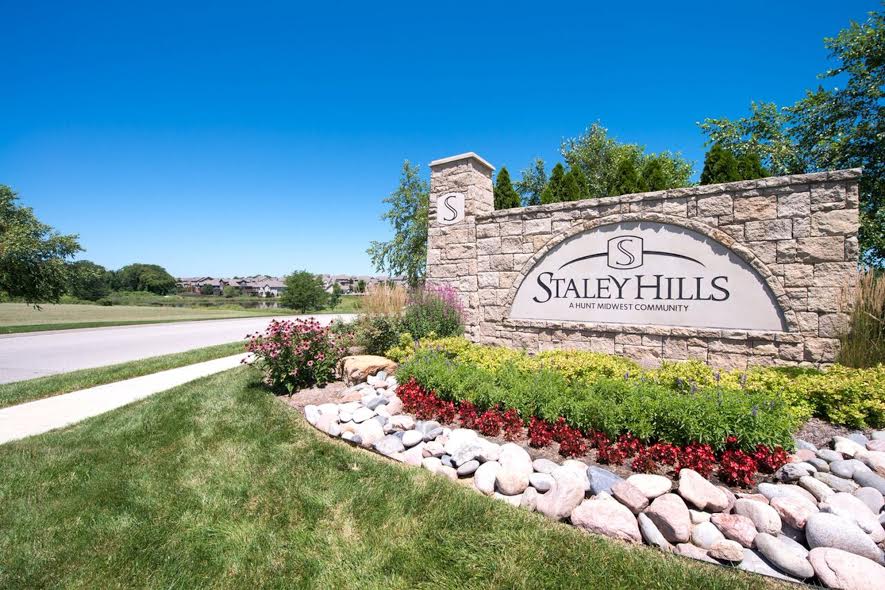 A Decision Is Made
In the midst of working with the Rumneys, Tebbenkamp had started a new home in Staley Hills, intended to be complete for the 2019 Fall Parade of Homes. On a whim, he decided to show it to the Rumneys in case it prompted additional ideas.
The home did more than that—it completely upended the Rumneys' plans and they quickly found themselves coveting the Roosevelt layout. Plus, by buying a home under construction, the Rumneys realized that would shorten their move-in timeline.
Yet that posed a possible problem for Tebbenkamp. Given that the home was being built and designed for the fall parade, he had very specific ideas about finishes, selections and color palettes, decisions that would otherwise be made by the Rumneys given the home's early-stage construction.
"I didn't want to give up control of the home's selections for the fall parade, but I decided to show them what I had planned," he says.
Sheila remembers being elated by Tebbenkamp's vision. "It fit perfectly to our style and even went beyond that," she says.
The Rumneys were able to reverse course on their previously purchased plan and homesite and, instead, bought the in-progress Roosevelt. Their excitement about their new home prompted them to regularly visit the site, roughly 30 to 40 times total, by Ken's estimation.
"After you see the plan, the finishes and the colors in the showroom, it's still fairly difficult to picture it in your mind," he says. "We were so thankful that Brian, in his infinite wisdom, picked the finishes, colors, and fixtures that he did. It was a little like Christmas when we came by."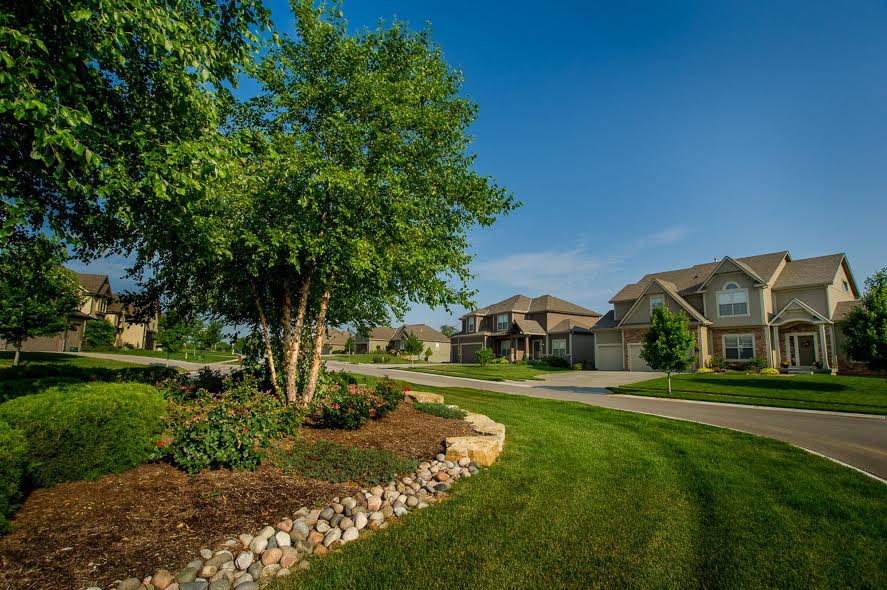 More Than a New House—a Home
Soon after the fall parade concluded, the Rumneys moved into their new Staley Hills home in time to celebrate the 2019 holidays. And they couldn't have asked for a better gift.
"The floor plan is a reverse, so it has an open living area, kitchen and dining area," she says. "We had our family, all 20-something people, there in that area, and it was wonderful to be together in the same space. The holidays were absolutely perfect."
Now, almost a year later, the Rumneys' home is the gift that continues to give.
"Every time we pull into the driveway, we smile," Ken says. "The outside elevation is the perfect representation of a modern farmhouse. It's just a stunning home."
The icing on the cake? The home's location in Staley Hills, one of several new home communities developed by Hunt Midwest.
"It's a close-knit community," she says. "We love walking to and using the pool. Even during the pandemic, there's more hand waves and passing hello's than actually getting out and socializing, but it's always nice to walk around and see our neighbors."
Ken says Staley Hill residents even worked together to celebrate student graduations within the community, including their son, who graduated college this spring.
"The community came together and we lined the entrances with congratulatory signs for all of the graduates," he says. "It was a really wonderful gesture."
As for Tebbenkamp and the Rumneys? They're now friends for life!
"I wish every single client would be like Ken and Sheila," Tebbenkamp says. "They're so easy to work with, and their smiles and appreciation for what we do—it means a lot to our team."
Sheila enjoyed the process so much that she'd do it again—except she doesn't need to!
"I'd buy another home from Brian, but this is my forever home," she says. "I'm right where I want to be."