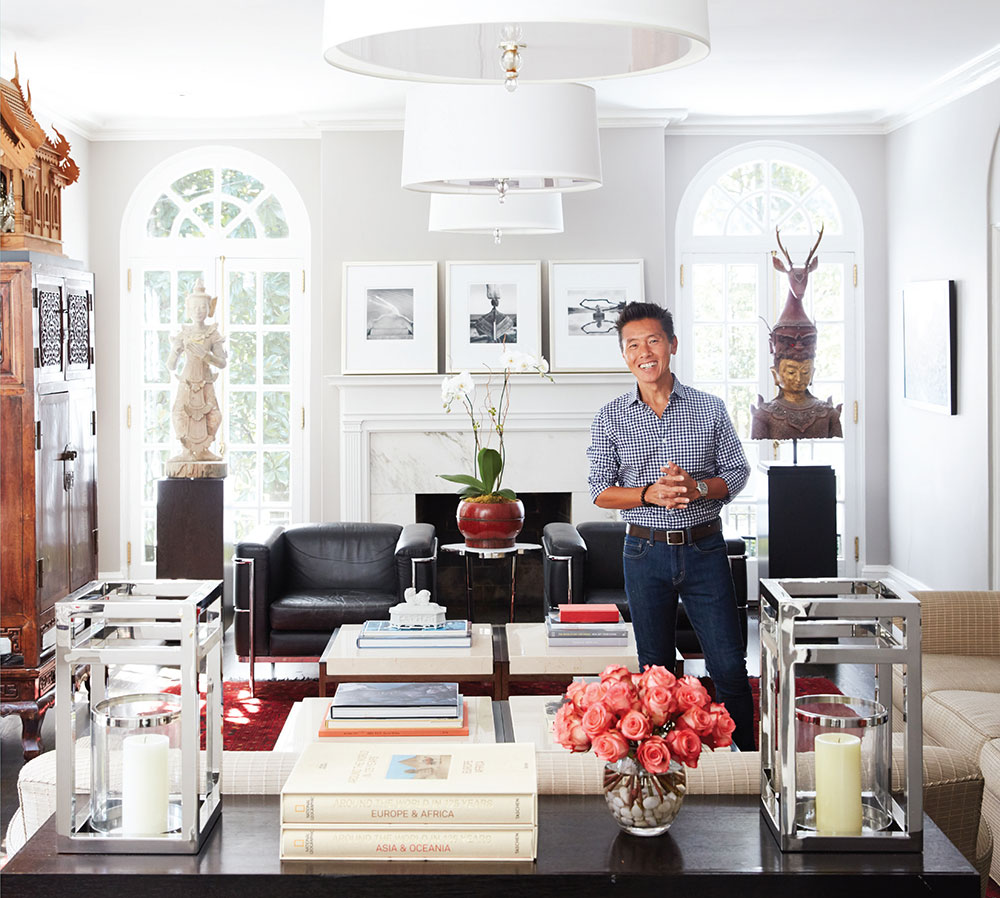 Q. What piece of advice do you have for someone who is moving into a space with good bones but bad backgrounds? Where do you start?
A. Most important place to start—always—is with being honest with yourself. What do you need to function? What you want to ask yourself is, 'What do I like? What do I need?' Don't worry about what other people think or the latest trends.
And then the best thing to do is—and this is not glamorous or sexy—create an overall plan. You can use a free online design program or simple graph paper and a pencil, but laying out the room first will make it function best and keep you from making mistakes.
Q. What is the most important investment piece?
A. Everything you bring into your home matters. It makes sense to invest in pieces that you use the most—a good sofa or your bed—but you need to be honest with yourself. If you eat dinner every night on the sofa watching TV, don't invest in an expensive dining room table. Maybe don't have a dining room, but make that space something you'll love.
Q. If you're looking to make a major change with a minor investment, what would it be? Paint?
A. Actually, I'd suggest wallcovering. It's often less expensive than it used to be and the technology is so much better. So many people have that memory of their parents removing paper. But now with Sure Strip technology you don't even have to get it exactly right the first time. It's great if you don't have the budget to purchase art. I tell people they should buy art for a lifetime—not as a default to fill wall space. Paper is a better solution.
Q. When you married your husband, Craig Koch, did he defer to you on design?
A. I think it's a terrible idea when one person gets their way every time. Sometimes when I work with couples one person never has a say. The other person may think they're winning, but that frustration is going to surface somewhere. You always have to be willing to compromise. Honestly, it produces the best outcome.
Q. You and Craig have two children. Did that change the way you live?
A. Look, before we had kids, we had about 500 pounds of dog, so kids were a breeze. I was 41 when our son was born. Our friends would come over and say, "Say goodbye to…"
But I wasn't raised that way. I was allowed into every room in my house. My mother taught me that some things were made for touching and some were made for looking. It allowed me to be able to learn about and experience beautiful things. I think we've had one thing break, but at the end of the day it's just a thing.
---
Vern Yip will speak at the Kansas City Remodel + Garden Show, February 8-10. You can find more of his advice in his book Vern Yip's Design Wise: Your Smart Guide to a Beautiful Home.