Because I'm messy by nature, the beginning of the year always makes me want to develop better systems to organize the jumble of life. But if you're going to organize, there's no need to be practical, right? You're already in the midst of a responsible act, might as well have a little fun.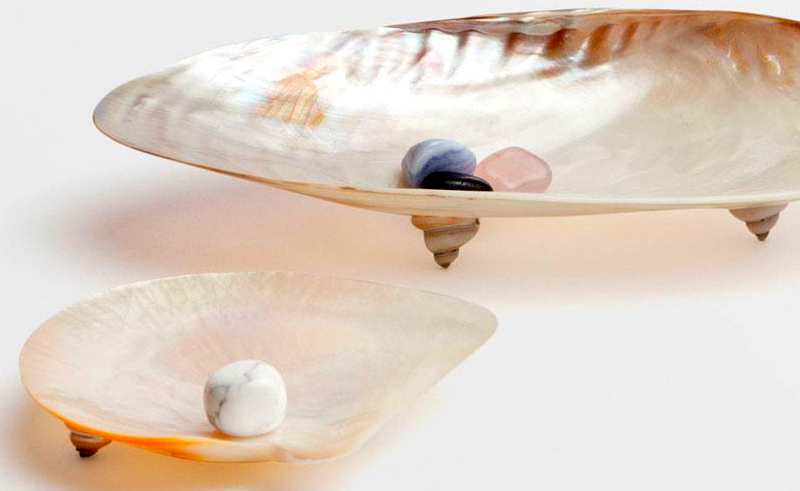 Why not create a lovely place for your jewelry and ear buds on your bedside table with this charming Lucy Object Tray? Available at Jorjy (Brookside), $35.
It's always a nice touch to have a few necessities available in your powder room that a guest might unexpectedly need. This delightful, beaded seashell clutch would be a beautiful container for mints, dental floss, and a sample or two of perfume. Available at Dear Society (Crossroads), $250.
I don't really do all that much cooking, but I do like to buy accessories for my kitchen. If your kitchen could use a little glam, you can add some sparkle to your countertop and keep things in order with glowy gold accessories. Available at Williams Sonoma (Town Center Plaza), $279.