Sponsored content: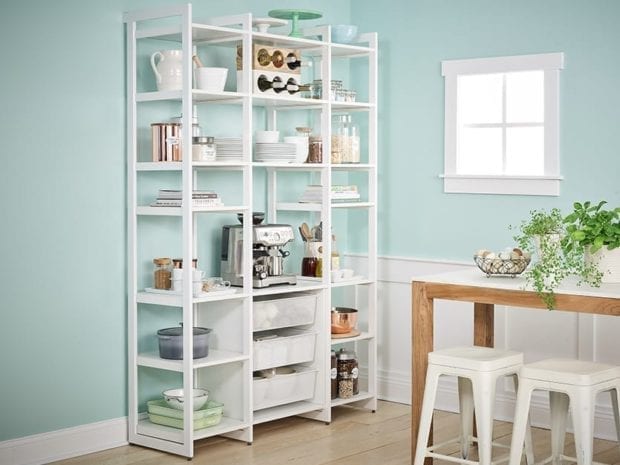 Who says a major home reorganization has to only happen in the spring?
Warmer months bring certain areas of your home—garages, for example—into prime focus.
And with so many people spending more time at home in recent weeks, now is an ideal time to make these heavily trafficked spaces more functional and inviting than ever.
California Closets can undoubtedly work magic on closets of all sizes. But they also bring their design and organization expertise to most other rooms in the house. Consider the following three examples of places in the home that may need some attention and what California Closets can do to transform each area on any budget.

Garage
Bikes, toys, lawn equipment, tools—it's no wonder the garage tends to be a hotspot in the summer months. With their boxy configurations and typically bare walls, garages are also prone to clutter.
The good news? The blank canvas layout of a garage makes it especially easy to update. California Closets offers several garage solutions, including custom storage cabinets and work benches.
Or opt for open shelving, which can easily corral supplies, tools, and toys. Add wall-mounted bike racks to instantly free valuable floor space. Suddenly, the garage becomes as useful and enjoyable as other rooms inside the home, rather than merely a pass-through.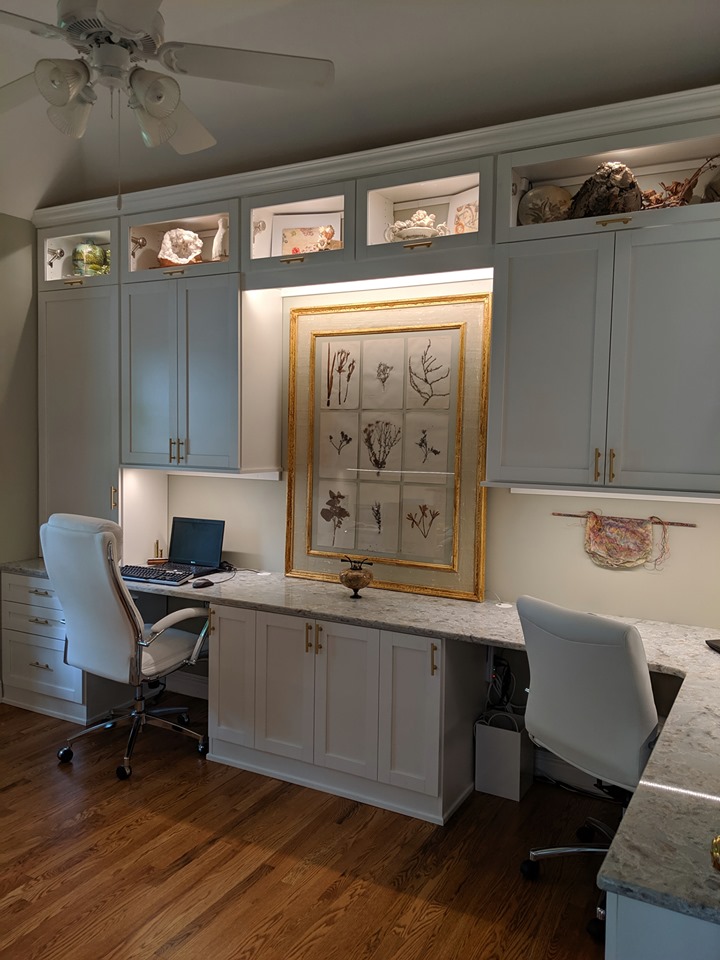 Home Office
Many people are working from home more than ever before, and that means an office area at the end of the dining room table or at the kitchen island isn't the best idea for long-term comfort.
Even if you don't have a dedicated room to use as an office, California Closets can help you explore your options. Consider a built-in workstation that serves as a productivity haven in even the busiest spots in the home.
An array of shelving options—cabinets, custom bookshelves and floating shelves, to start—keep supplies and files tidy and out of sight. The Queen of Organizing herself, Martha Stewart, recently unveiled a new product line with California Closets that includes modular home-office solutions, some of which can be sold separately and installed yourself. Don't you feel more productive already?
If you do have a room in your house that could be an office but you worry about sacrificing guest bedroom space, California Closets can help with solutions like hidden wall beds that instantly create dual-purpose rooms.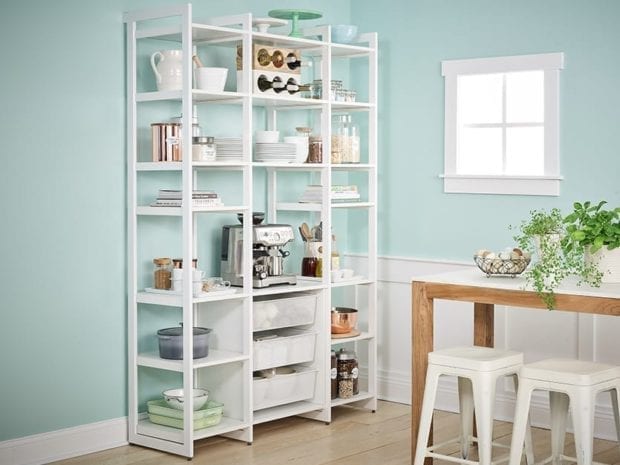 Kitchen Pantry
You're pulling in with your latest Costco haul, and then you stop in your tracks—your pantry is chock-full with no room to spare.
If you find yourself grocery shopping and cooking at home more frequently, you'll need a pantry that can keep pace. One of the biggest challenges of most pantries is adequate shelving that makes it easier to see what you have at a glance—and what to add to the shopping list.
As in the case of home offices, California Closets can work with your space, whether your pantry is a few kitchen cabinets or you have a larger walk-in area. Combine shelves with drawers, for example, to easily organize items from dishes to spices as envisioned in Martha Stewart's new pantry solutions, complete with open shelves, mesh drawers and three finish options.
Depending on your space, integrated counters give you a place for food prep within handy reach of the kitchen items you use the most. Add-ons like built-in wine racks offer more ways to customize your space.
Now that the ideas are flowing, reach out to California Closets to plan a consultation. Virtual consultations are always available. In-person consultations are available in the customer's home or by appointment at the Overland Park and Briarcliff showrooms.
No matter your budget or space constraints, California Closets can recommend solutions to improve your space. Team members will ask a lot of questions to understand how exactly you use the space and what could make it better.
"We want to know every detail about how you live in and use that particular space," says Ashley Taylor, sales manager.
That detailed input guides the next step: a personalized presentation that includes a 3D layout. Clients not only see the proposed layout for their space, but also every detail, down to drawer and cabinet pulls.
Once you've decided on the design and details for your new space, it will be manufactured right here in the metro area. A California Closets manufacturing facility in Lenexa helps keep the entire process as efficient as possible. New spaces are typically built in four to six weeks, and installation usually takes a day.
Visit the California Closets website to schedule your consultation. Act quickly and take advantage of a current friends and family promotion with up to 20 percent off of a custom system until June 30, 2020.
"In addition to shelves and partitions, the friends and family promotion also includes all finishes, which doesn't happen often," Taylor says.
Which room will you transform first?