Sponsored Content: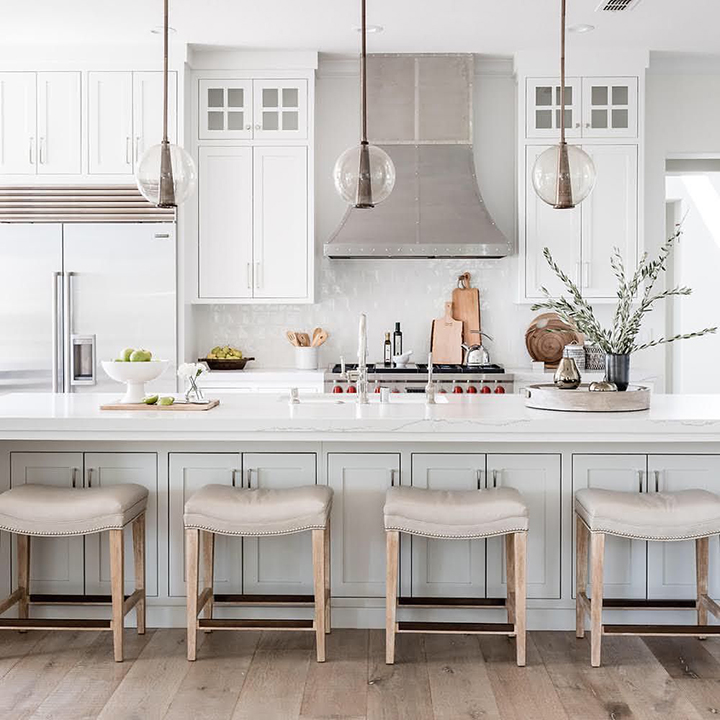 When you're ready to renovate your home, deciding who to work with can be almost as daunting as finalizing your vision for the project. 
For those who want to truly enjoy the process from start to finish (yes, really!), one Kansas City-based team stands out: Karin Ross Designs. Read on for a closer look at what makes Ross outstanding in a talented (and crowded) market. 
5 Factors That Set Karin Ross Designs Apart From Other Design Teams
1. A full-service, in-house construction and design team: Ross says the ability to offer both construction and design services under her supervision significantly impacts the client experience for the better.
"I can oversee both types of work at the same time and ensure that the initial plans we create are built as intended," she says.
Navigating unforeseen challenges is also easier with a full-service team: there's less likelihood of unexpected delays caused by a search for an additional vendor or service provider. 
These greater degrees of control and efficiency not only make for a smoother project, but also a more enjoyable one as clients watch their vision come to life. 
2. Impeccable attention to detail: It might seem like a prerequisite for an interior designer to understand the art of details. Yet just like the show-stopping interiors she creates, Ross takes her focus on the smallest of project elements to new heights. 
When you consider a kitchen, for example, there's no shortage of decisions to make: colors, flooring, lighting, tile, countertops, faucets, and fixtures—the list goes on. That's where Ross and her creativity shine. Give her a foundation that includes your inspiration, your budget, and your input at consultation meetings. 
"From there, I've got the rest," she says. "Your experience can be as bold as you want it. If you'd like a professional chef to come and prepare a meal in your new kitchen when we're done, I can make that happen."
3. The embodiment of luxury: The pursuit of luxury may seem omnipresent these days, meant to set a new standard in everything from skincare to automobiles. 
When infusing luxury into a home remodeling project, Ross looks beyond price tags and instead embraces not only what luxury is, but how it makes a client feel. 
"Luxury is a complete vision, combining details with creativity to create an elegant result," she says. "When I've finished a kitchen, I've changed the flow of the home and also changed how the client perceives their home. They feel like they're in a luxurious place because it looks and functions as it didn't before."
Understanding luxury as a guiding concept, not merely a splashy attribute, helps Ross create interior spaces that evoke emotion. Luxury can certainly help guide the evolution of a visual aesthetic, but lasting satisfaction comes with a true connection to the end result.
"When you get the kitchen you've dreamed of, it's a space that makes you happy—and that's priceless," Ross says.  
4. An understanding that timing is everything: It's likely no surprise that the home interior industry—like so many others—has experienced pricing, supply, and other upheavals in the last two years. 
Yet Ross has some good news: leading industry resources are signaling that pricing-related turmoil is calming and prices are holding steady. And to Ross, that means the time is right to invest into your home. 
"Let's get your dream done," she says. "You'll increase the value of your home and also invest in the place where you spend the most time."
5. The art of trend-setting: Ross, a Belgian native, isn't shy about crediting her Eastern European heritage for helping her cultivate a keen eye for interior trends, especially before they arrive in the U.S. 
"I set the trends; I don't follow them," she says. 
It's a bold declaration, yes, but one that's proven by Ross's exceptional portfolio. And to solidify her place as a trendsetter, here's an insider's tip on what to look for in the coming months. 
"As we look at the next season, there's no color, no door style, no hardware that's necessarily 'it,'" she says. "Instead, the focus is on telling the story of your life and your home through design."
And this is where the process gets really fun. Ross is motivated by the art of what's possible: understanding a client's space, but also seeing what they want that space to be. 
"Bringing these visions to life is where interior design becomes an art form," she says. "And I'm the person who can create your masterpiece."
Visit www.KarinRossDesigns.com to explore the work of Karin Ross Designs and set up your own consultation.