When designer Karin Ross landed in the States from Europe, she already had a pedigree a mile long. Her keen, avant-garde, Euro-centric style immediately set her apart from local competitors. But was Kansas City ready for her innovative designs? Yes and no, Ross says, laughing. "Obviously, being European—and working with European styles and design from the very beginning of my career—I could embrace all those looks," she says. "But I'm here to cater to the likes of my clients—and Kansas Citians are very much about tradition."
So Ross became renowned for blending her timeless, Euro-forward sophistication with traditional sensibilities. In fact, it's become one of her award-winning, signature trademarks. "It's all about nuance. I understand what Kansas City wants. I've been monitoring trends for years," she says. "I can mix or modify true European trends to find what you want. And that's what works. I'm different enough that I can bring Europe to you but mix it with American expectations."
For Ross and her team, authenticity is paramount. She won't skimp on design elements, nor will she accept any job she doesn't like. "I will not design or build something I don't believe in, simple as that," says Ross. "I always try to stay one step ahead of the game. I'll import brands directly from Italy—especially if it's something I want to show off. I will always bring you authenticity because I search for it."
Ross unveiled three recent remodels that she says exemplify her ability to transform any room in to a stunning work of art.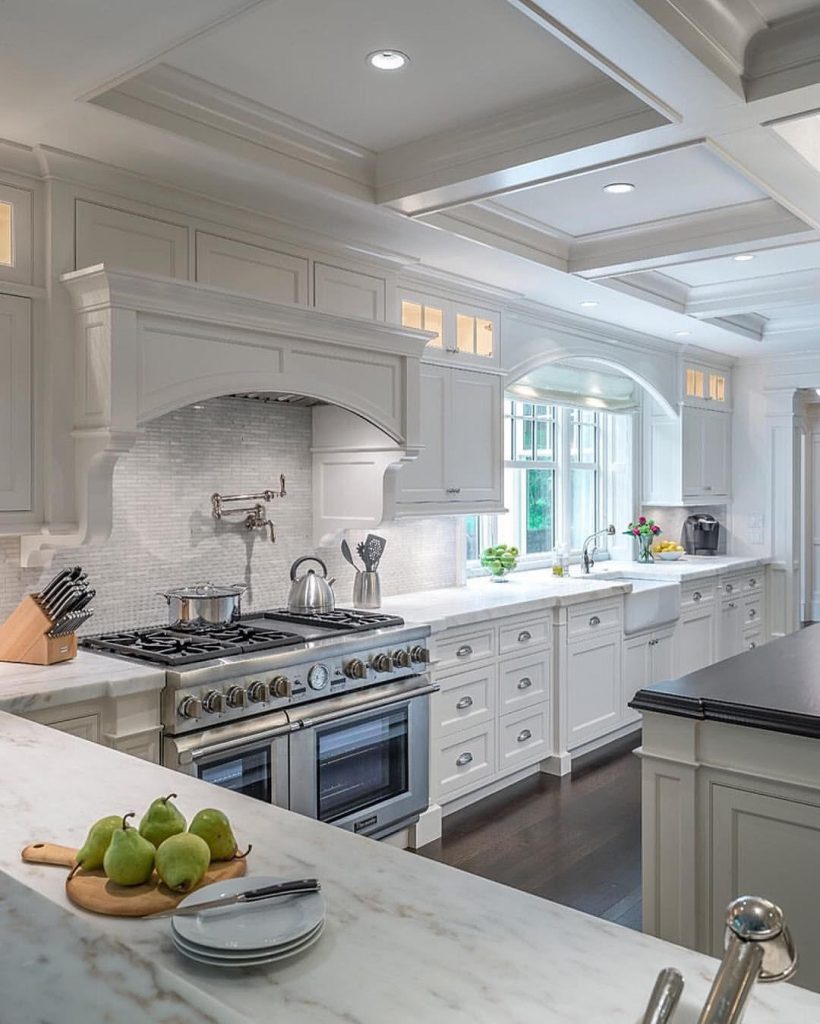 1) "The client wanted something to remind her of a French cottage—but more elegant and upscale. Sometimes they have an idea and after we talk, I'll have ideas. To me, this is a bit more classic than Country French, but it's all about combining the old with the new. I'm all for combining traditions, because you're able to mix in today's style."
You'll notice it's very clean. It's sophisticated, timeless, and elegant. This kitchen will be in style for years to come—from the countertops to the backsplash. They will really enjoy this. Like they say—if you won't enjoy your house, you likely won't spend the money."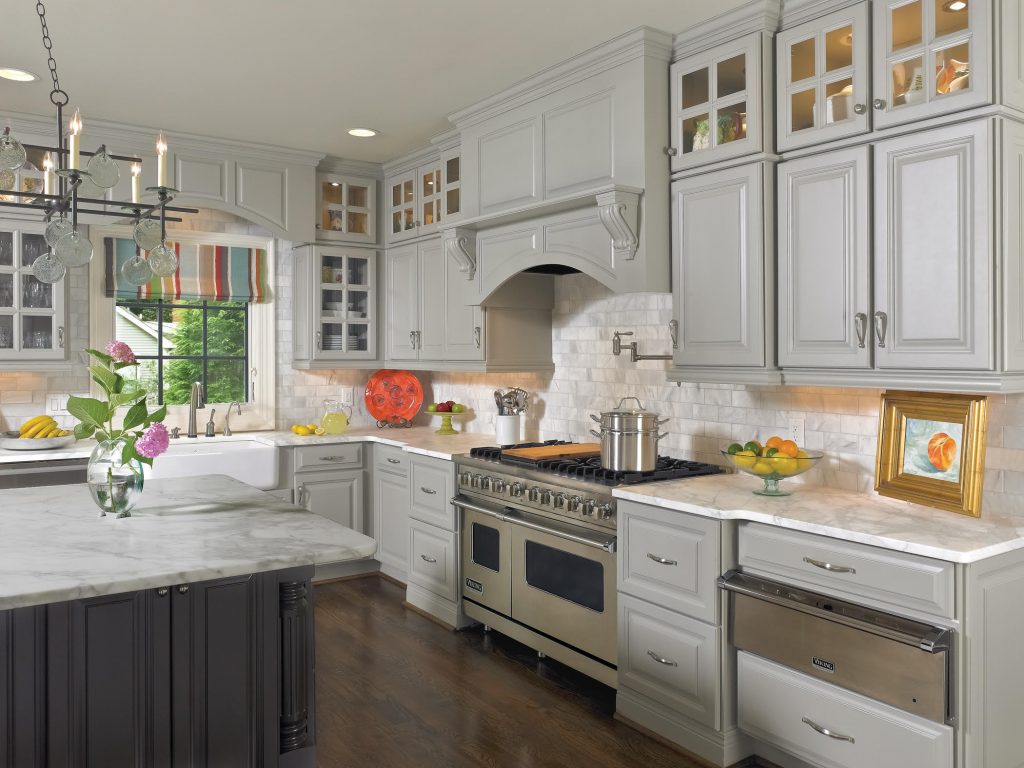 2) These clients wanted a design that wasn't necessarily traditional. They wanted something with a more artistic flair. You can see the circle painting, made by a local artist. They also wanted to show off china. It's classic, but playful. They had ideas from Pinterest that pointed me in the right direction. I understood the style they liked, and then I put the rest together.
I like the splash of color. The client is very, very happy with it. As they put it, they were glad to spend their savings on their kitchen—because this will be the kitchen they'll use for the rest of their lives."

3) "This look is getting into more of my personal style. You can see today's influence—elegant but not over the top. There's not a heaviness of design. You can see elements of design—but it doesn't overwhelm the final product. Everything is open, airy, and clean. They wanted a big kitchen, a functional island and nothing cookie-cutter. They're a younger couple—and they absolutely loved the final product.
This is the kind of design I like to do. It's elegant and definitely presents a Milan style with the exception of the lights. I like the industrial elegance of it all. It's both avant-garde and a bit outside the box."
What's catching Ross' eye in 2020? She says Kansas City will be awash in textured doors—which includes everything from "glossy, to shiny, to metal elements." And while she's not sure how long this trend will last, she will "embrace it while it's hot. Textured doors are very experimental. It promises to be exciting."
It helps that Ross' husband, Nick, a general contractor, is her right-hand man. The husband and wife team ensure an unstoppable one-two punch of creative vision and follow-through. "We handle everything—literally, everything—from the design to the very final clean-up. The client doesn't have to do anything. It's all hands-free for them," says Ross. "We know construction can be challenging; remodeling can be challenging. But I'll work with clients. From the moment the kitchen is empty and we start our demo to the final walk though, they don't have to do anything. I take pride that my clients selected me. If there are issues, I'm there. I'm at the site to answer questions. I'll make sure it gets handled." Meanwhile, clients aren't the only ones who are thrilled. Ross' designs have even been recognized by her peers. The designer was just awarded the prestigious Gild award and Top Rated Local Designer by Top Rated Local which she'll add to her collection. It's just one more feather in her auspicious cap.