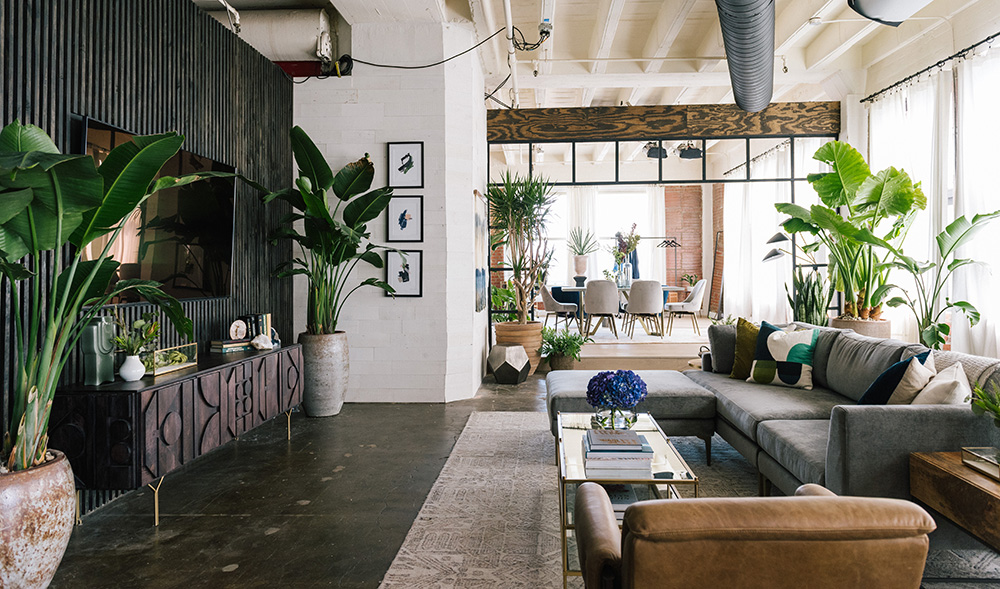 Kansas Citians in the know were on alert last summer as the cast of Queer Eye, Netflix's hit series that showcases five men who take a man (or woman in some episodes of Season 3)—or "hero"—under their wings and help them make the most of their best qualities with a spiff to home, hair, culture, couture, and kitchen, was filming in town. The show is a refresh of Queer Eye for the Straight Guy, a series that ran from 2003-07. The original elements are still in place. The "hero" volunteers for the 5-1 tutoring from experts who can show him the way from "great guy once you get to know him" to "Wow!"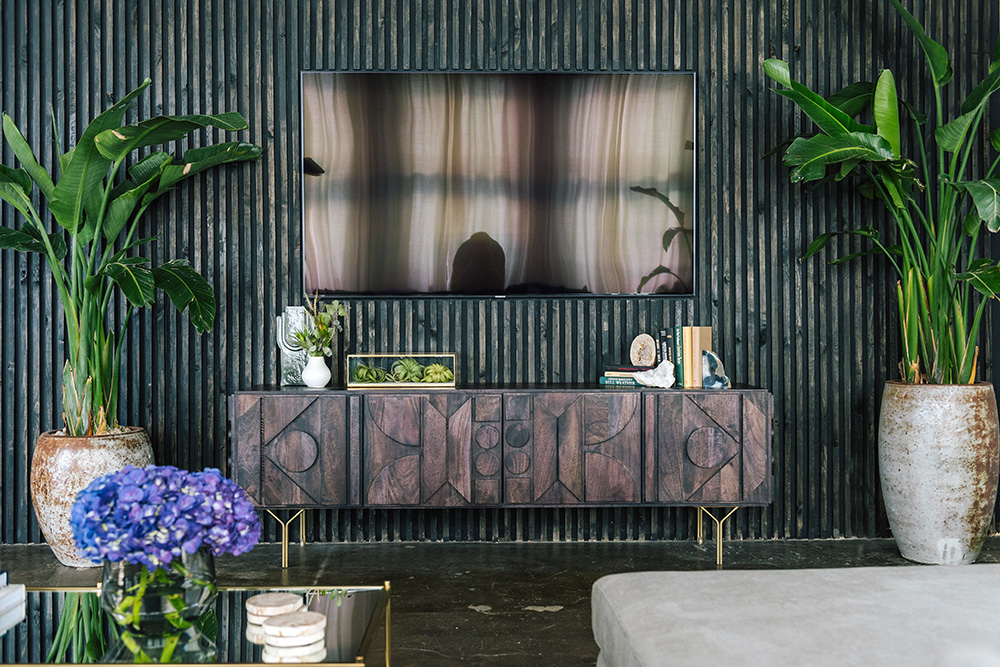 While the crew was in town, they called a loft in the Abdiana building on the south edge of the Crossroads Arts District home. The open space had all the elements that make lofts appealing— plenty of square footage, high ceilings that give room to breathe, and loads of windows that allow lots of natural light. Really, what more could five guys working in one space want?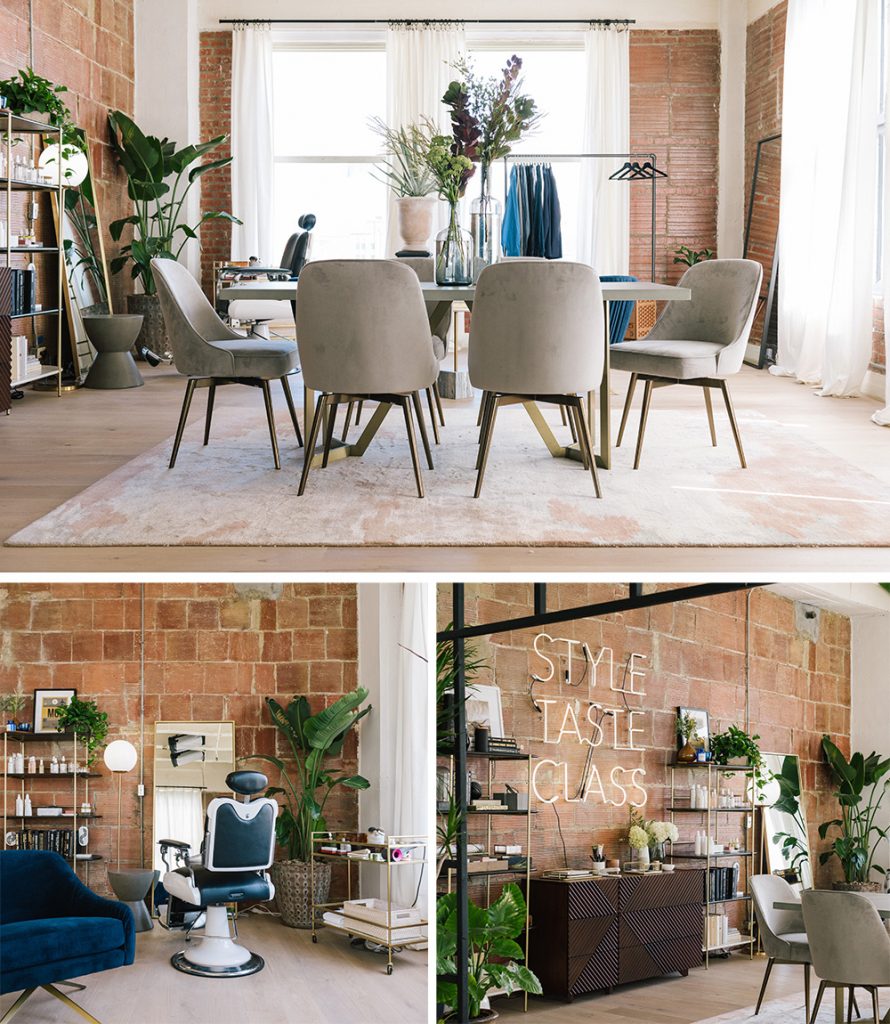 There were a few things, actually. The loft needed to look good, live well, and work hard. The living room was often someone's office, a place to hang out, and the go-to spot for watching each episode's final scenes. Bobby Berk, who is the interior designer of the cast, decorated the home-away-from-home to ensure that everyone's needs were met.
"Open spaces can be overwhelming for people," Berk says. "I like to bring in warmth through texture and subtle color like we did here with wood elements that you see in the credenzas and as accents on the furniture."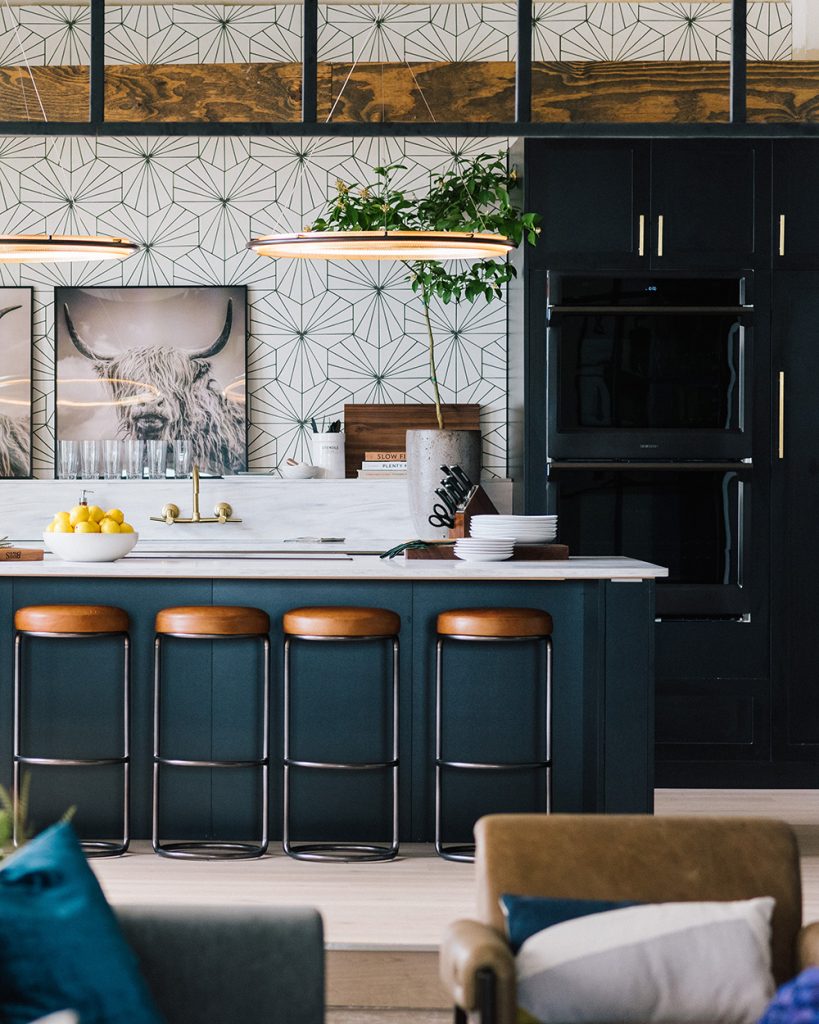 Beyond warming up the industrial space, Berk believes that there are three things that every room needs—texture, interest, and something personal.
"I love to start with the foundational pieces in the room in a tonal palette and then bring in texture through the textiles," Berk says. "You can bring in interest by adding in some graphic elements throughout the room, whether that be with an accent color, a graphic wallpaper, a large piece of art, or even a sculptural tree."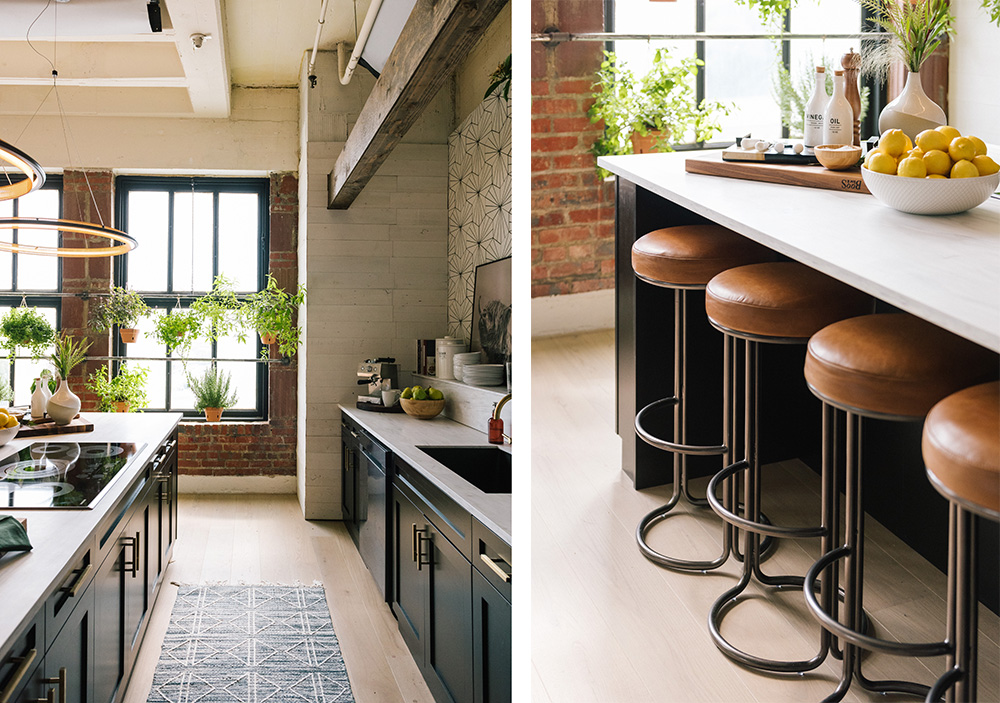 That philosophy translates here with upholstery fabrics in strong turquoise blue, which echoes the glass of the buildings in the downtown skyline that makes up the loft's view. A generous use of house plants bring life to the loft (not that the fivesome isn't lively) and a refreshing dose of green. "I love adding in fresh flowers or plants to every room—it's something that always brings a bit of life into the space and seeing them makes the room feel more inviting," he says.
Berk also recommends that the last step be bringing in pieces that make your home feel like your own. "Whether that is family photos or an item that you picked up during your travels, adding in something unique gives the space personality."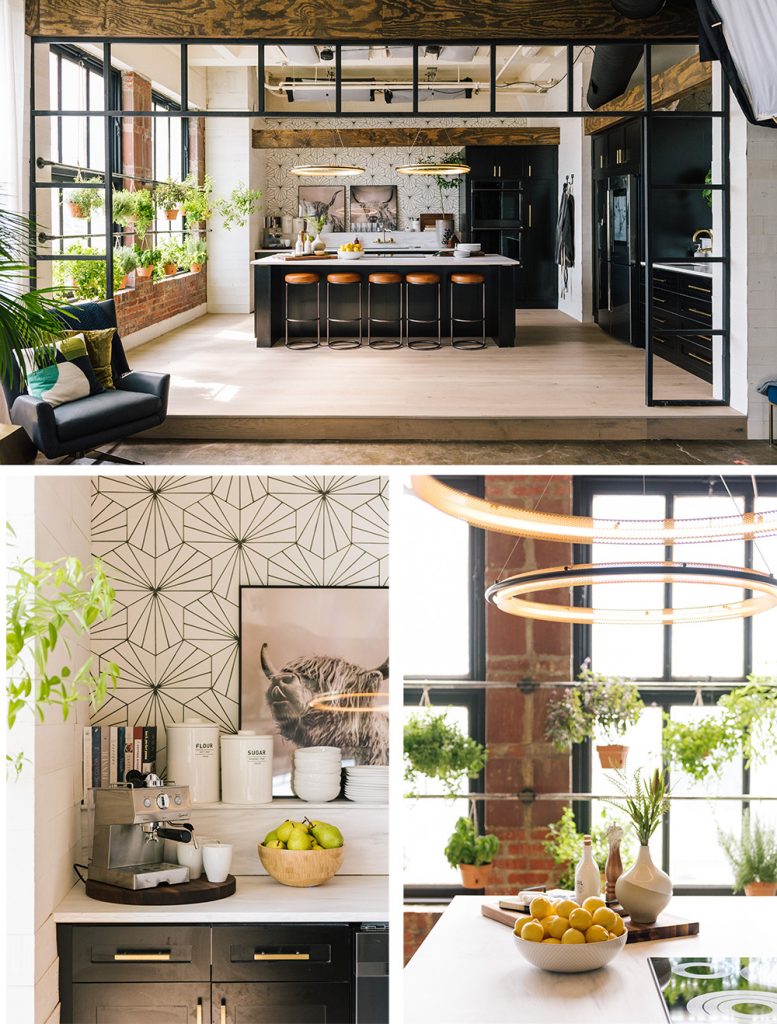 In the Queer Eye loft Berk used this approach to make sure that their temporary home was a reflection of who his castmates are while also providing what they needed. The loft was sponsored by West Elm and their shelving holds the tools and supplies for grooming-guru Jonathan Van Ness's work space (which was complete with barber chair). A neon sign reads "Style Taste Class," which is a quote from culture expert Karamo Brown from a previous season.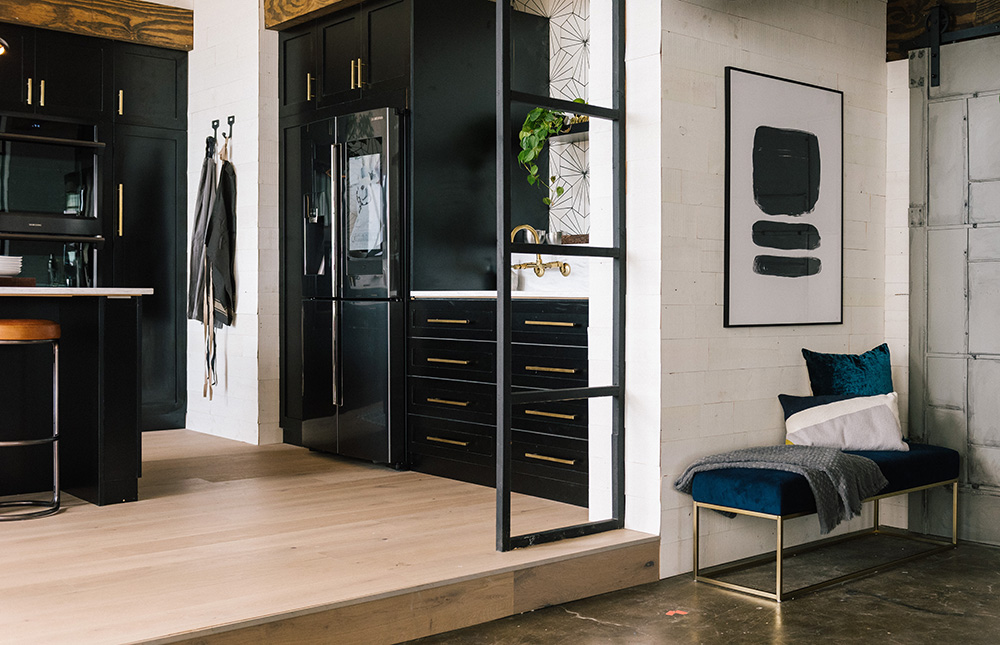 Still, Berk was aware that the space needed to work as well as it looked. "It was important to make sure that every piece in the rooms had a few different functions. Storage was key," he says. "I looked for side tables with drawer storage and a coffee table that also lifts up to house blankets and extra throws. I also try to make sure that all the fabrics and rugs could stand up to the many different uses the room will get." 
Berk knows that the tenets he used for designing the Queer Eye loft translate well to any home. "At the end of the day, you and your family are who uses your space the most," he says. "So although you will want it to feel pulled together and inviting for guests, don't get caught up making it look too perfect— be sure to include items that allow you to relax and enjoy the room and make you happy."
Queer Eye—and their Kansas City loft—are streaming on Netflix now.  You can shop the West Elm collection here.