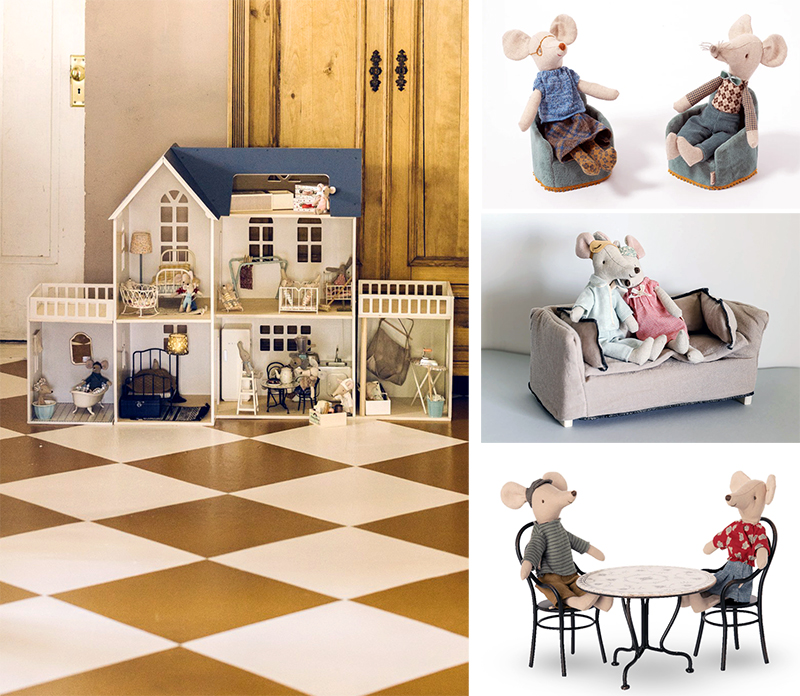 I had my fair share of Playskool toys around the house when my boys were young. Certainly, there were pounds of Legos, legions of blocks, and a parking lot full of cars. But no one really wanted to play house. 
When I was a child, I had a brief interest in Barbie, but an aversion to pink—and blue eyeshadow—meant it couldn't last. I did, however, collect mice. Now I realize what I was missing for "Let's Pretend." I really cannot imagine anything more charming than playing with the toys from the Maileg Collection, which are available at Lauren Alexandra (Brookside).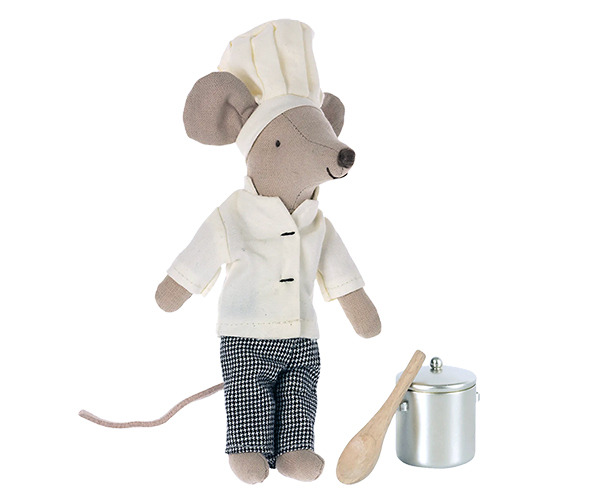 Let's start with the Miniature Couch, which we all know should be called a "sofa," but we can be generous here for its classic lines and perfectly slouchy slipcover. Flank it with a pair of Mouse Chairs, as their braided trim at the skirt's hem is a subtle, but sublime, finish. A pair of bentwood chairs with armrests will pull up perfectly with the Vintage Tea Table and its iron legs and painted top. The set is made perfect when placed upon a Miniature Rug with its tribal influences. 
Ready to go out? Just pull your sleek blue race car out of the garage and go straight to Lauren Alexandra where you can pick up an entire set of the mice to live in your make-believe world. Take my word for it, the Chef Mouse that comes with his own soup pot is the ideal choice as a first pick.