Sponsored content:
Do you have that one area in your home that refuses to stay organized? You've tried countless tips and tricks, but you can't keep the clutter confined.
You're not alone! We all have that problem space. You likely need an overhaul—a space that's designed and built not just for functionality, but also for how you live day-to-day. And that's where California Closets can help.
Here's one of the advantages to working with California Closets—they can help you with so many spaces and places in your home. Closets, of course, but also pantry's, living areas, media centers, garages, offices—you name it.
"There's no project too small or too big for us," says Ashley Taylor, sales manager. "We'll work with you on a space at any size and any price."
Set the tone in your living room, for example, with a sleek, stylish media center that's equipped with plenty of shelving, built-in lighting, and a front-and-center display location for your large-screen TV.
Or what about the garage, that favorite catch-all for tools, sports equipment, and forgotten boxes? California Closets can bring order to even the messiest garages with wall-mounted storage hooks, shelving, even a full workspace for those creative, DIY types.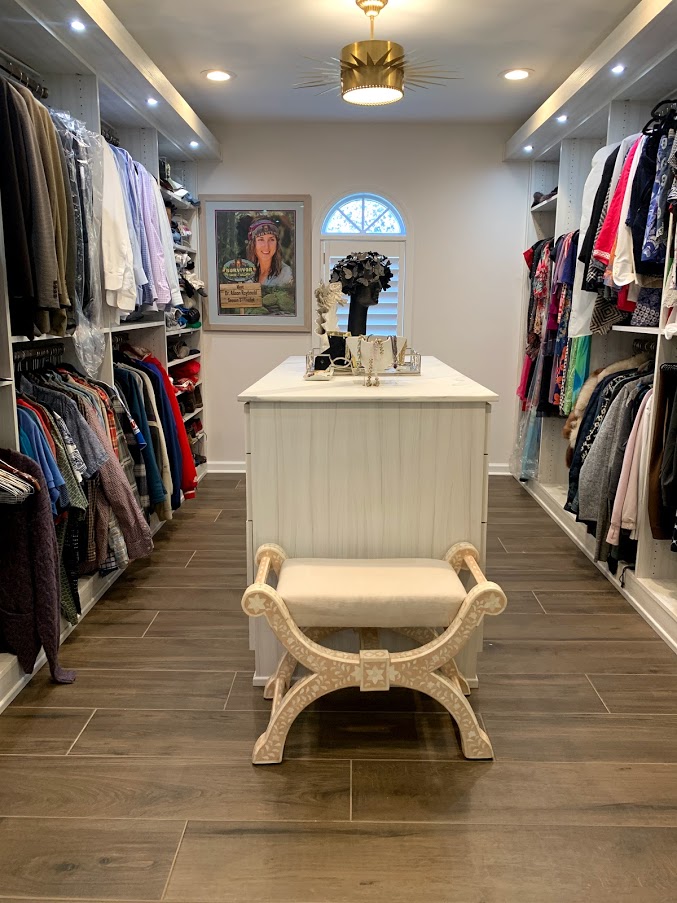 And although you might immediately equate California Closets with dream closets—huge, walk-in spaces lined with illuminated shelves, compartmentalized drawers and space for days—they specialize in transforming small spaces, too, especially tiny closets in older homes (Brookside and Waldo, we're looking at you!)
Early in the year is a prime time to work on an organizational revamp. First, you'll be done by the time warmer weather hits, which means more time to have fun and less time doing chores!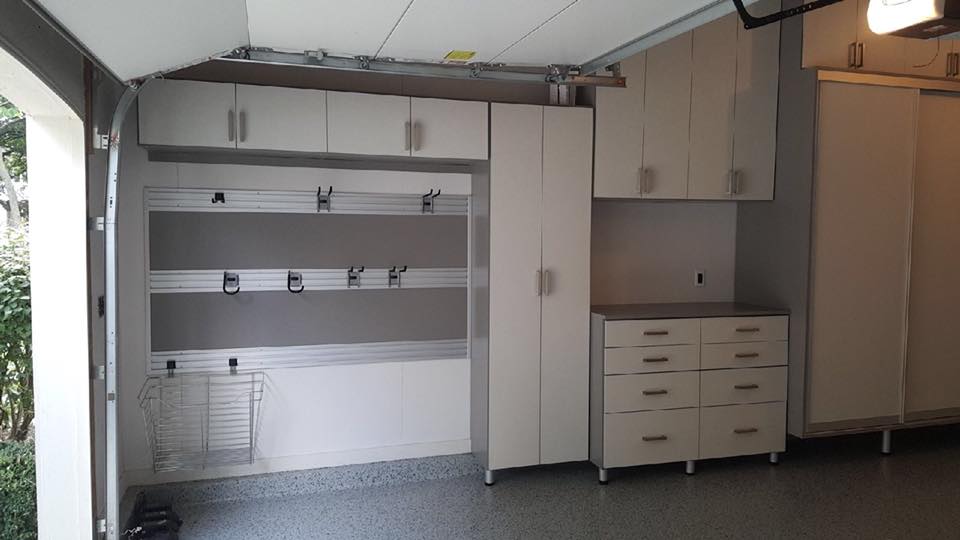 Plus, California Closets recently launched the company's Winter Refresh event, valid through Feb. 29, 2020. Upgrade to a premium finish for any storage space and you'll save up to 15%. This includes California Closets' exclusive, Italian-inspired woodgrains, which add sophistication and warmth to any space.
How do you get started? First, think about the spaces in your home that need an update. Browse the California Closets Instagram feed for plenty of inspiration and a focus on real people living in real spaces, Taylor says.

Then, call or stop by the company's two local showrooms—Overland Park and Briarcliff in the Northland—to schedule a consultation. A California Closets team member will come to your house to evaluate the space. Prepare for a lot—a lot—of questions.
"We want to know every detail about how you live and use that particular space," Taylor says. "If it's a closet, for example, we'll ask you how you hang your clothes, where you get dressed, how you store suits, socks, long dresses, etc. Sometimes people are thrown off by the number of questions!"
Then, that detailed input pays off when clients come to the showroom for their personalized presentation, made on a large flat-screen monitor that includes a 3D layout. Clients not only see the proposed layout for their space, but also every detail, down to drawer and cabinet pulls.
Plus, California Closets recently launched its line of organizing accessories, so you can equip your new space with storage cubes and boxes in various sizes, jewelry trays, catchalls, and more.
Once you've decided on the design and details for your new space, it will be manufactured right here in the metro area. A California Closets manufacturing facility in Lenexa keeps the entire process as efficient as possible. New spaces are typically built in four to six weeks, and installation usually takes a day.

And don't be surprised if a California Closets rep pops in to check how you're doing once installation is complete. Pro tip: it's their favorite part of the process!
"We make it a point to go back and see the finished installation whenever we can," Taylor says. "It's the best part of our job!"
Visit the California Closets website for showroom locations and hours. Don't forget—you can pop into the showroom any time to see closets, media rooms, and more on display. It's time to banish clutter once and for all and give yourself the beautiful, stylish, functional space you deserve!