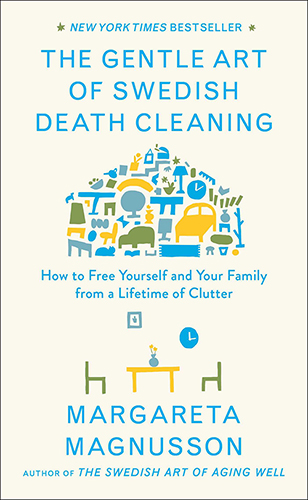 Have you been avoiding spring cleaning because you don't know where to start? If that's the case, you might just get the chance to appear on Amy Poehler's new show, The Gentle Art of Swedish Death Cleaning.
Poehler, along with the creators of Queer Eye, have put out a casting call to the Kansas City metro for filming later this spring and summer. They're looking for Kansas Citians who feel overloaded with clutter and need help getting organized. Bonus points if you're in a life stage of change—the casting call specifically notes those who are moving on from a divorce, downsizing, retiring, and closing a business, among other things.
The new television show is based on Margareta Magnusson's best-selling book, The Gentle Art of Swedish Death Cleaning: How to Free Yourself and Your Family from a Lifetime of Clutter, and aims to give individuals the chance to address, organize, and rid themselves of clutter with a method that can be used at any age.
Supposedly, the Swedes have it all figured out, and the "radical and joyous" cleaning method is known for helping families put things in order and approach sensitive topics in a gentle way.
Sound like something you'd like to try out? Respond to the casting call here.