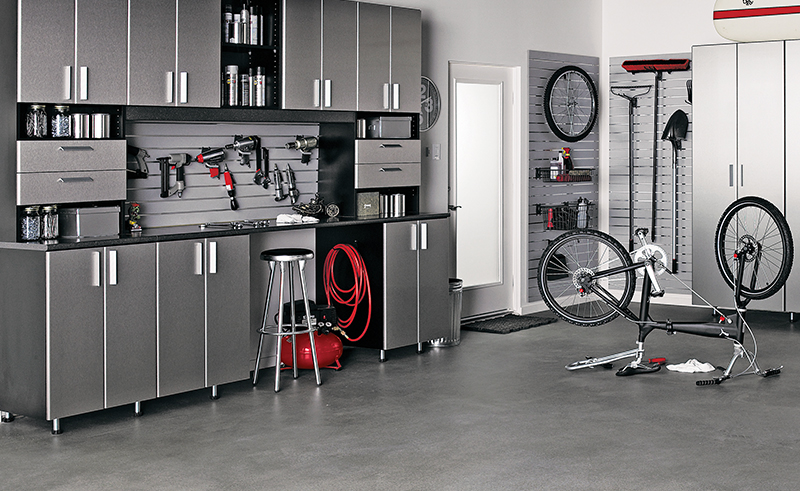 Branded Content
When the birds start singing and hints of spring breezes swish through the air, a lot of us get that spring cleaning urge. While your garage might be the last place many would think to start, organizing that space just might make all the difference.
"When you're spring cleaning, you're thinking about decluttering and organizing—probably taking down seasonal items," says Stormy Holt, the Kansas City sales manager for California Closets. "A lot of storage happens in the garage, so it's the perfect place to start decluttering. Adding organization there can help you store the items you want to store there."
How California Closets Can Help Transform Your Garage
Garages have a history of being a catch-all storage space that can easily be overcome by boxes and piles of toys and equipment, limiting the functionality of the space.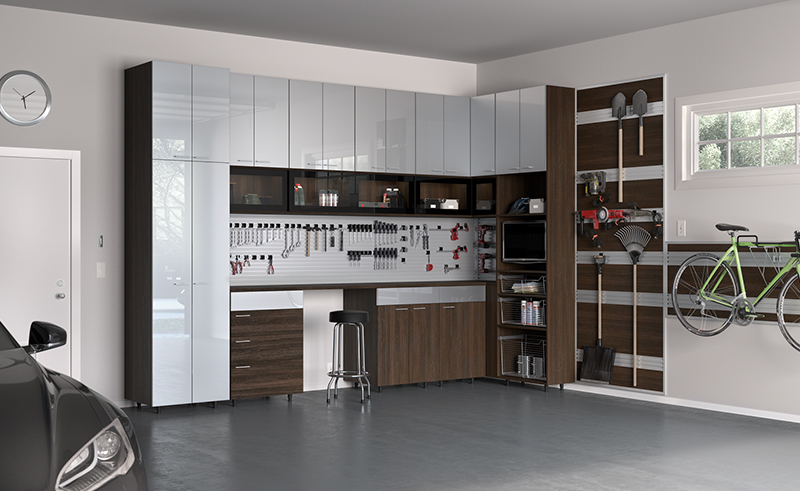 "Adding organization helps you be able to get the most out of your space," Holt says. "California Closets creates custom solutions based on what you're storing in the space so that you can put everything you need out there and always find it. It also helps in the decluttering process because you take a realistic look at what you have—what you actually use or what you don't need."
For garage projects, Holt says many customers look for spaces to organize their tools, sports equipment, and gear for outdoor hobbies.
If you need a place for your tools, California Closets can design a customized workbench complete with cabinets, drawers, and baskets, so each tool has a designated place—that way all your tools are easy to find and use.
Fusion tracks are another helpful installation that can make garage storage easy—they create extra space to house tools, sports gear, and other equipment.
If you'd prefer a cleaner look with stored items hidden from view, California Closets can install custom cabinets.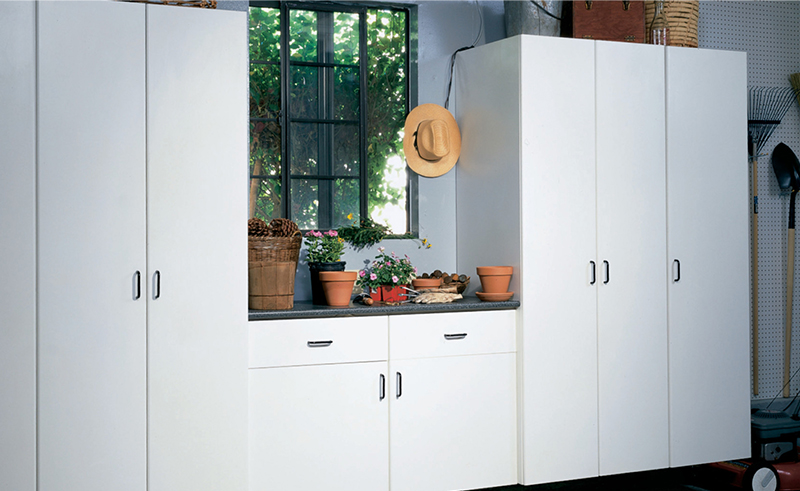 "We have cabinets with doors that we can put in pull-out shelving or standard adjustable shelves, or we can put in different hooks so you can hang items like a shovel or rake, and they're not just sitting somewhere, but concealed behind cabinet doors," Holt adds. "We can also do open shelving with hooks like you would see in a mudroom where you have shelving with cubbies underneath for shoes and hooks on top for kids to hang backpacks, hats, gloves, or whatever else they might need for their sports."
The Magic of an Organized Space
Many might think of garages as separate from the home, but Holt is seeing a trend with customers who want to make the garage an extension of their house. For many, the garage is the first place we go to leave and enter our homes, and having a feel-good space can make all the difference. 
"When we view it as an extension of your home, what we do is help create a beautiful storage space where everything is sorted," she says. "We come in and really focus on what do you want from your home reflected in this space—whether it's a color or a certain finish. Customers are often surprised by how much the overall organization improves their lives. When things are more peaceful and calm, you're going to feel that in your everyday life."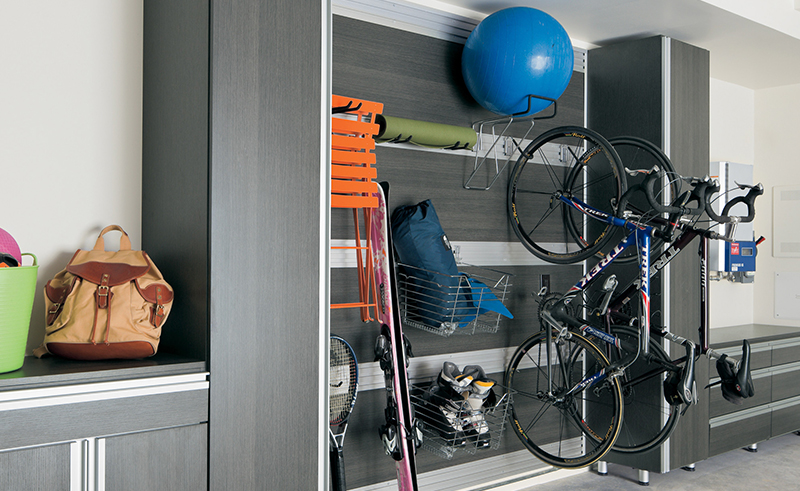 When Holt says California Closets offers a customized plan, she means it. She recalls one garage project where she helped a customer create a bar space in the garage where they could entertain friends and family.
How the Garage Can Help Overall Spring Cleaning
Once the garage is organized, it makes spring cleaning elsewhere in your home a cinch. Having the garage as a designated storage space for the clutter that might have piled up in the house can make all the difference.
"The process of working with us to declutter your garage will help you with the process of decluttering the rest of your home," Holt says. 
If you're thinking of asking California Closets to help with other projects, they can do that too. Around spring-cleaning time, Holt sees an uptick in customers looking for help reorganizing their pantries, home offices, and closets.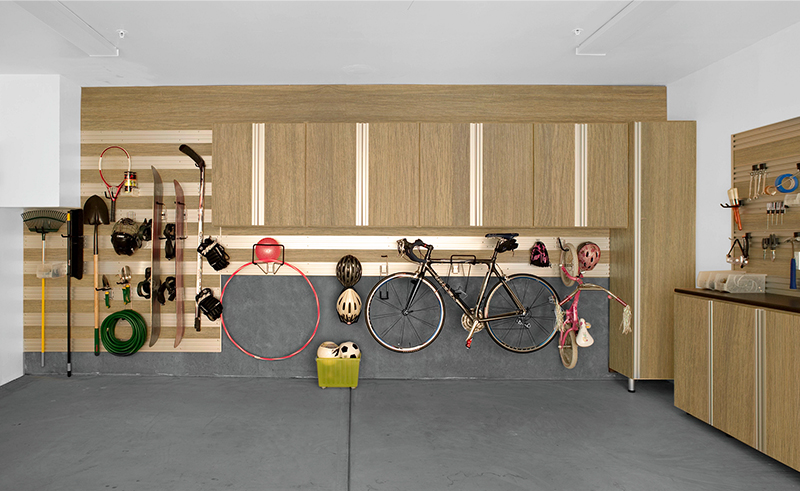 To schedule your complimentary consultation, call 913-888-1199, visit CaliforniaClosets.com, or visit their showrooms in Overland Park or Briarcliff Village.