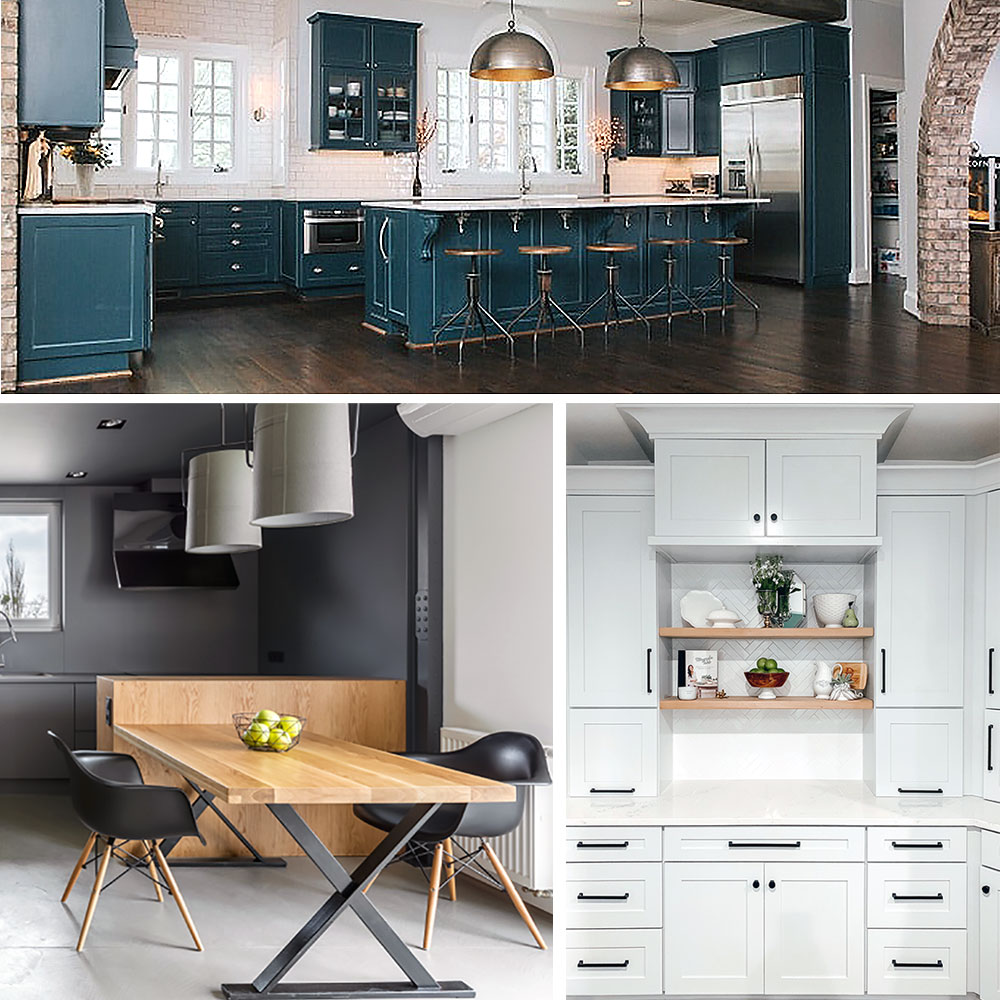 Meet J Thomas Home, where you can design your own dining table and kitchen cabinetry. "If you can dream it, we can make it" seems to be the store's calling card.
The business specializes in custom furniture, décor, and cabinetry. It was launched by husband-and-wife duo Josh and Emily Lorg in 2016 out of their garage. Emily not only has an eye for design, but she's into power tools and making furniture. Their operation grew so rapidly that they purchased their current workshop/showroom space in Olathe, previously the original Crawford Sales—Anheuser Busch Company distribution facility. They are in the process of renovating the showroom for a grand opening in late fall.
Some current best-selling pieces are both floating and hidden-bracket shelves, dining tables, and kitchen cabinetry. People are definitely gravitating towards these items since they are spending more time at home, focusing on family meals and making their space more aesthetically pleasing. They use beautiful hardwoods to create heirloom furniture—all ordered custom for each project. One customer recently designed a maple dining table stained in gray wash with metal legs.
"It was really beautiful," says Alexa Streu, director of business development. "It went with the style of her home."
J Thomas Home has a CNC router to create custom designs on wood tops, which could be a family's monogram or a business logo.