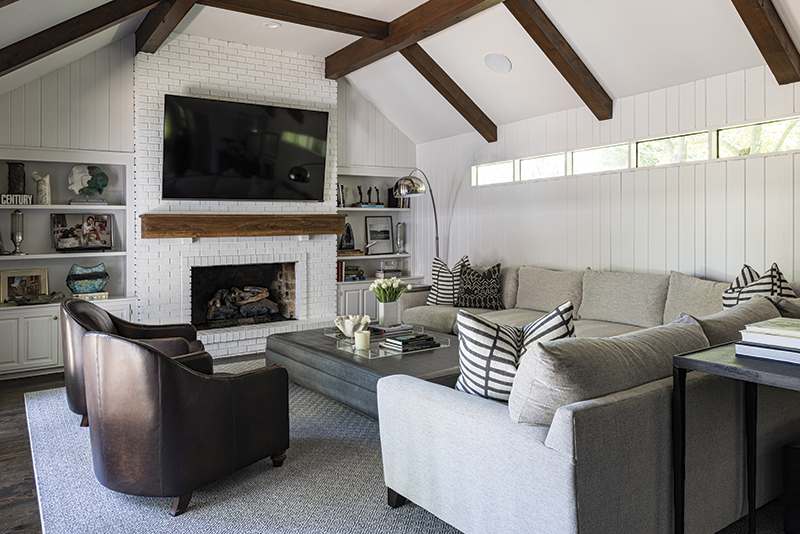 Fortunately for Gloria Rudd, when she made the decision to purchase her new home in Old Leawood, her friend and designer, Doug Wells, was at the ready. The house sits on a quiet street with mature trees, and while it has wonderful light, it needed to be updated. Wells has a gift for seeing the opportunities in shifting existing space, and an easy sense of humor to make a homeowner believe they are having fun as the walls come down. 
He had done some small projects for Rudd before, but this was their first complete renovation.
"Doug has this incredible brain that can look at a space and see something else immediately, with different walls—or with no walls!" Rudd says.
Wells says it comes naturally. "It's fun for me because it's like a puzzle, and I know the answer is in there."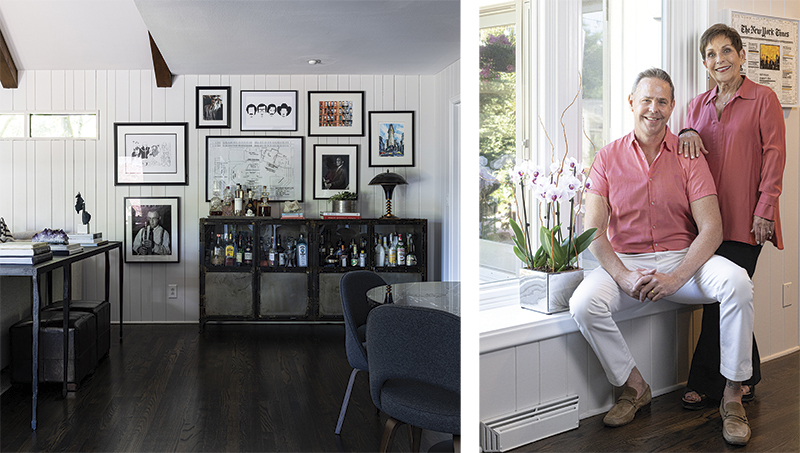 One of their top priorities was reimagining the kitchen because she loves to cook and entertain. "We really needed the space," Rudd says. "There were hallways and a wet bar, and if you opened the oven doors, your backside would touch the cabinet."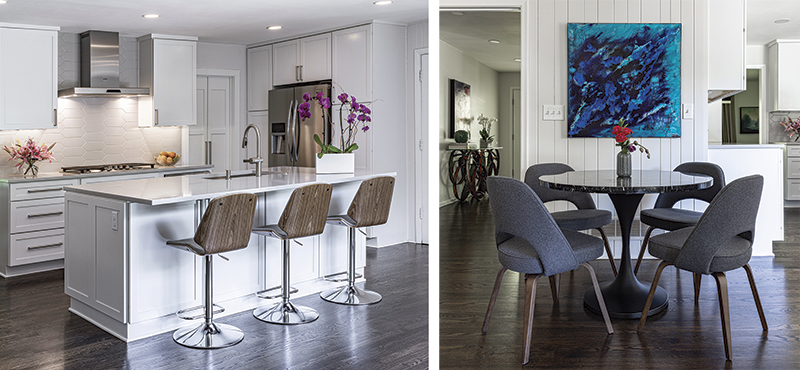 For a woman who loves to entertain—she of the mythical kegger at her house following the game that clinched the Kansas City Royals going to the World Series—the kitchen needed to make more sense. "I wanted people to be in the kitchen and congregate around the island, because that's what people like to do," Rudd says. "But I wanted to be able to see people in the living room at the same time."
Now the kitchen has a wide island and comfy bar stools for keeping the cook company. A chic bar nearby attracts guests, not only to quench their thirst, but also to admire the art that surrounds it.  The room opens beyond that to a relaxed seating area that feels cozy and spacious at the same time. Stained wood beams provide a graphic outline of the vaulted ceiling. 
The dining room, overlooking the shady, landscaped front lawn, stands at the ready for guests. Chairs upholstered in cut velvet provide a luxurious balance to the glass table and graphic contemporary light fixture.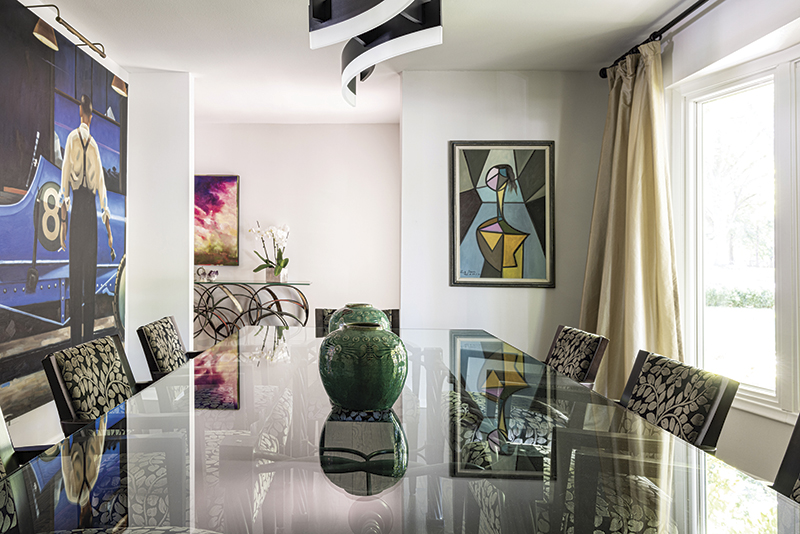 A bright and relaxed Florida room, which is glass on three sides, is nestled in the trees on the back of the house, creating a feeling of being outside and protected at the same time. While the garden beyond appears full and mature, Rudd and Wells are already planning their next steps to make the space an extension of the house for outdoor entertaining.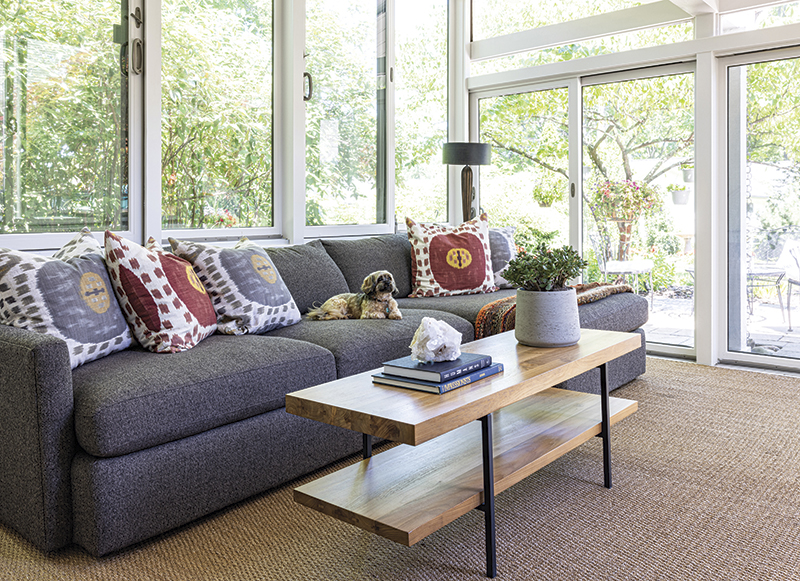 In addition to reimagining the public spaces, Wells and Rudd put their heads together for a major reconfiguration of the primary bedroom and bath. Taking advantage of a tight guest bedroom, the pair decided to annex that space to create a more gracious primary bath and closet. "I wanted a nice bedroom, but mostly a bigger closet and really pretty bathroom," Rudd says.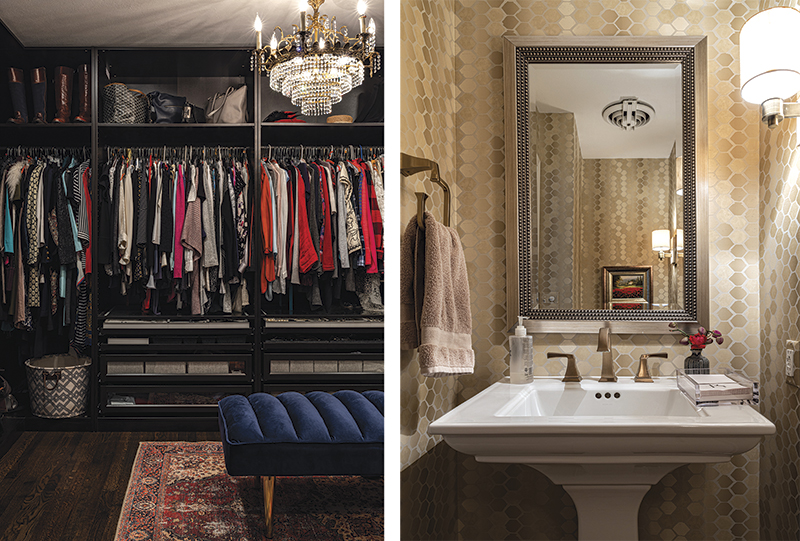 Wells made her dreams come true. To say the closet is "bigger," is an understatement. With dark wood fittings and a crystal chandelier, the room is spacious and elegant as well as functional. The bathroom, with its dove-gray cabinets and marble countertops is a chic and soothing spot to begin and end the day. 
While Wells and Rudd had carefully met her needs for day-to-day living, the conundrum of additional bedroom space remained. "We are a close family," she says. "I have one child in town and the other not. When we all get together, if we couldn't all stay together it would hurt my heart. I can't do it."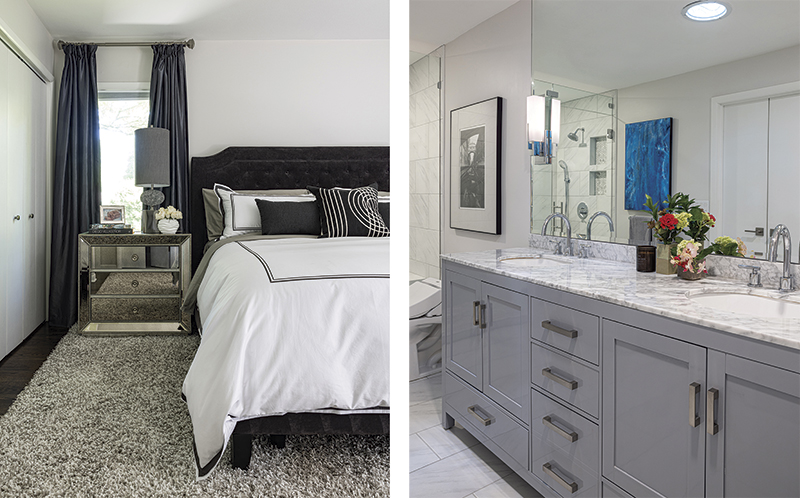 Wells was committed to making the home that Rudd both wanted and needed. To accommodate her out-of-town family, he created a comfortable living space in the basement. Former window wells were constructed to provide proper egress. A new kitchenette allows everyone to have coffee or a snack if they need it, and a game table accommodates a lively crowd. Her collection of her son, Paul's, movie posters fills the wall.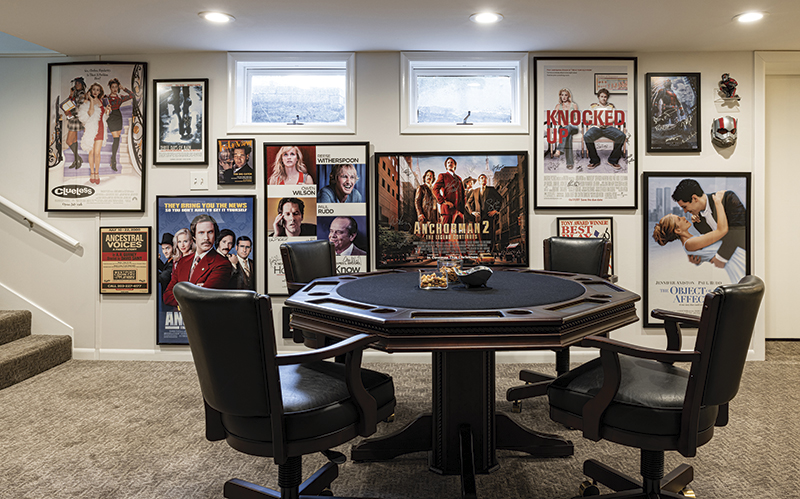 Having all her children at home are the times that she enjoys the most.
"We never have a proper time frame, it's disorganized and sometimes messy," Rudd says. "But there's lots of food and fun. There's something about everyone here under my roof that's just right."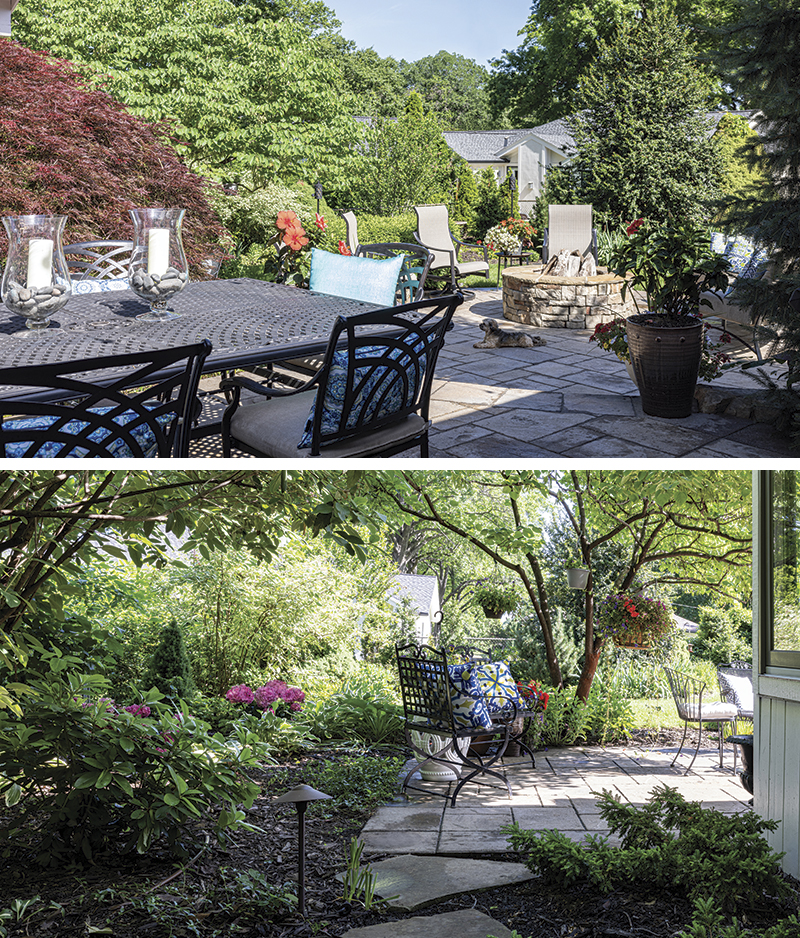 ---
The It List
Interior Design
Wells Design Studio
Appliances
Factory Direct Appliance
Upholstery
Forte Design and Upholstery