Sponsored content:

If you've thought about outfitting your outdoor space with a kitchen, you're not alone.
Corbin Haughenberry, the project manager at Complete Home Concepts, says he's seen an uptick in customers wanting to install outdoor kitchens.
"We've all been at home so much, so it can feel like the walls are closing in," he says. "What better way to enlarge the house than to expand your living space outside?"
Haughenberry says outdoor kitchen projects are among his favorite because both the company and the client have a chance to really flex their creative muscles.
"The outdoor kitchens that we create and build are truly yours," he says. "We don't have kitchen packages. Instead, it's an outdoor kitchen that's built from the ground up to match how you're going to entertain, what sort of space you have and other parameters."
In fact, Haughenberry recommends dreaming as big as possible when you stop into Complete Home Concepts to discuss your options. Perhaps you want to install a brick pizza oven? Multiple cooking surfaces? Refrigeration? Cabinets? All of that—and more—is possible.
"We always tell customers to not hold back," he says. "Come in with your full vision—you'd be surprised at what's possible."
For example, a recent outdoor kitchen client faced a dilemma—a center pillar installed directly in the middle of the patio as a support for the overhead deck. After examining the space, the Complete Home Concepts team incorporated the pillar into the outdoor kitchen, creating an L-shaped layout. To add extra polish, the center pillar was encased in stone so that it became a seamless part of the kitchen.
Haughenberry credits the Complete Home Concepts approach to outdoor kitchens for allowing so much flexibility. Once a client's space is properly assessed (including recommending any utility needs to properly power the outdoor kitchen) and design plans are finalized, the project starts with a structure built from precision-cut metal studs and Durock cement board. That combination creates a solid, custom foundation on which appliances and other kitchen elements are installed.
And that's when the fun really begins! One client is in the midst of installing a fully equipped outdoor kitchen complete with a four-burner grill, a griddle, and a convection oven that's large enough to roast a turkey. Just think of it — preparing (and enjoying) your Thanksgiving feast outside! What a way to create a lasting holiday memory.
Haughenberry cites another example that demonstrates Complete Home Concepts' ability to work in any sort of space configuration. A client wanted to install an outdoor kitchen between existing deck posts and make the kitchen look like an original part of the home, rather than a brand-new addition. The team matched existing paint colors and exterior décor so that the outdoor kitchen perfectly blends into the surrounding area.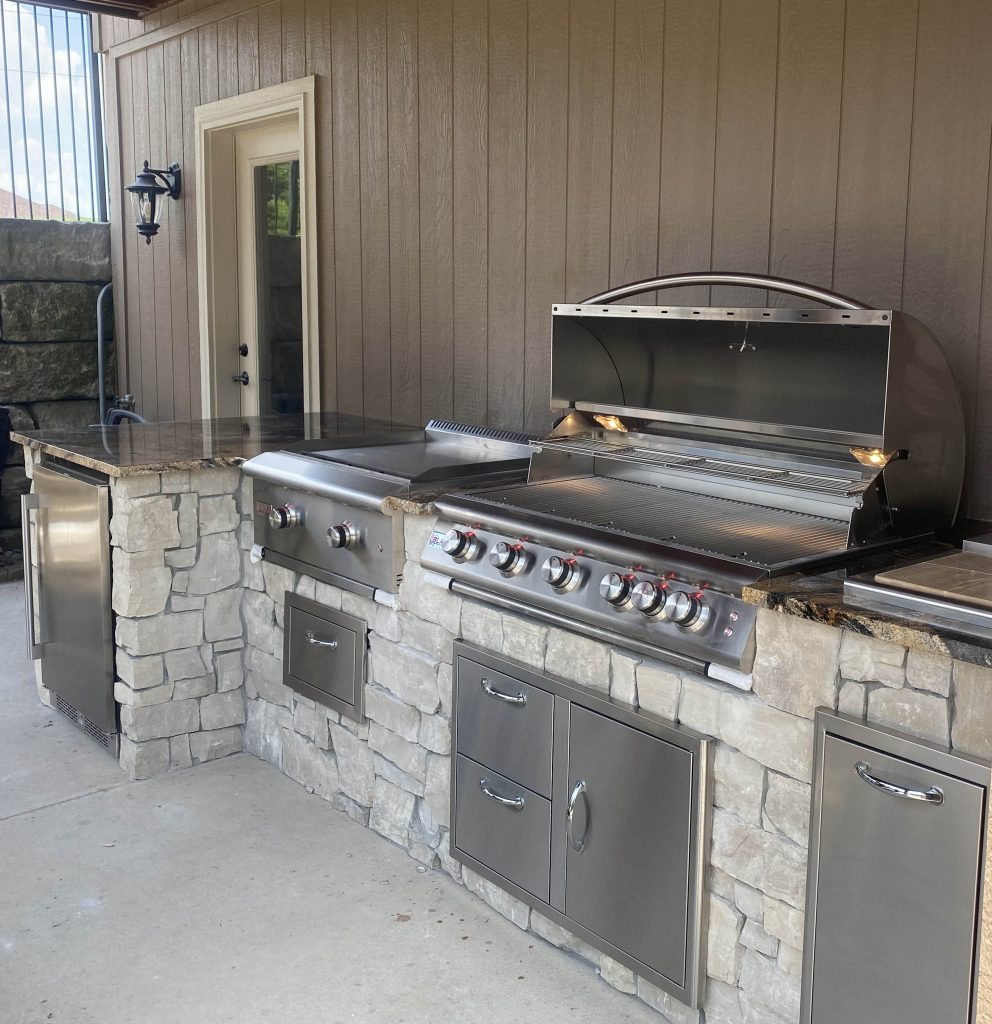 Here's the secret to Complete Home Concepts' success, according to Haughenberry.
"We have a hard time saying no!" he says with a laugh.
No matter your space, your budget, your wish list—the Complete Home Concepts team is ready to work with you to bring your dream outdoor kitchen to life. There's just one caveat. You might need to prepare for unexpected company once your kitchen is complete!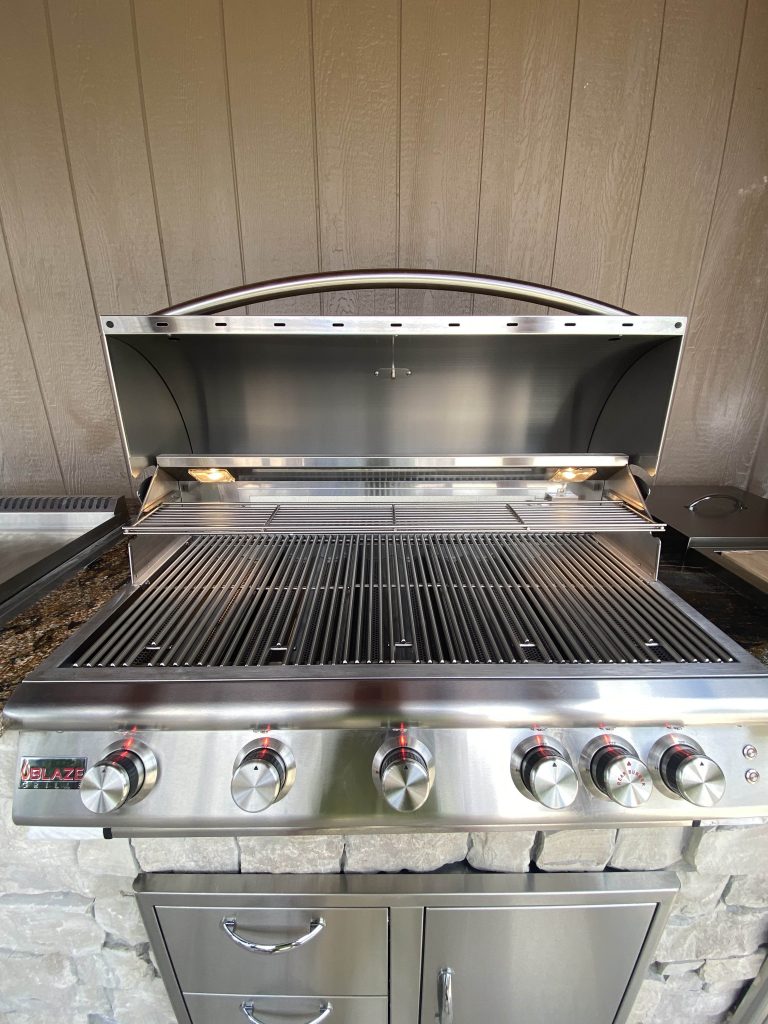 "For the family that's installing the full outdoor kitchen with a griddle and oven, I told them we're adding a clause to the contract that I'll be there for every meal," Haughenberry says.
If you're ready to explore your outdoor kitchen options, gather just a couple of things first: your wish list and photos of your existing outdoor space. Then, stop into Complete Home Concepts to discuss your options and make a plan. Before you know it, you'll be whipping up alfresco meals that would make Ina Garten envious!
Visit CompleteHomeConcepts.com to explore outdoor kitchen inspiration and to see full contact info, including design gallery hours.