Virgil's Plant Shop
2711 Troost Avenue, KCMO
Maybe you've been to a pop-up event and seen the Virgil's Plant Shop bus, a traveling oasis of houseplants.
Now owner Reba Hamilton has a storefront on Troost Avenue in the burgeoning block where Ruby Jean's Juicery is located. She got into the business because when she was seeking plants, she didn't get advice on how to care for them.
"I know from personal experience that it's important to get information about proper maintenance," Hamilton says.
Virgil's, named for Hamilton's 9-year-old shop dog, a border collie-boxer mix, also carries items from local artists and makers, and delivers locally within 25 miles of the store.
---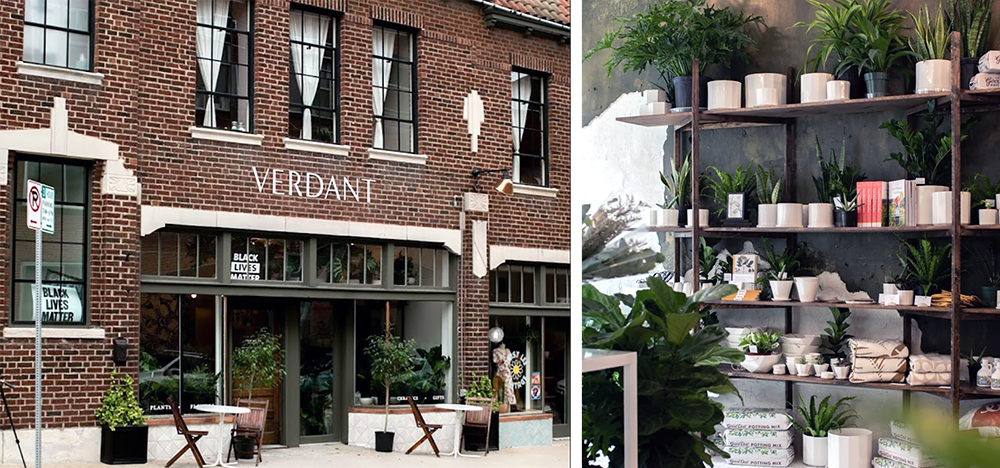 Verdant
128 W 18th Street, KCMO
Chentell Shannon, the brains behind Convivial ceramics, has opened a new botanical retail store in the Crossroads, Verdant.
Verdant sells Convivial planters and vases made in its signature sand stoneware with ivory glaze, along with the houseplants and bouquets to fill them. Verdant's website also includes detailed care instructions for plants and flowers.
Verdant also carries Convivial candles poured by Mixture, another local company; Convivial's own line of botanical letterpress greeting cards; and other locally made items, including Happy Habitat throws.