With countless HGTV shows under his toolbelt, (Professional Grade! Money Hunters, Deconstruction!) Matt Blashaw is one of TV's most recognizable home improvement hosts. Now the Orange County, California, native and hunky handyman is taking Kansas City by storm.
Since arriving in the metro less than three months ago, he's already joined a premier real estate company, started his own residential contracting company, and still finds time for some R&R at Table Rock Lake. (More on that in a minute.)
We caught up with Blashaw to find out the scoop and, more importantly, how Kansas City has been treating him.

How does a nice boy from California end up in Kansas?
"I met my wife in Kansas City on the set of Yard Crashers around 2016. We met and I immediately fell in love. I never thought I'd fall in love with a girl from the Midwest, but I did. And I've been smitten with her ever since. We got engaged pretty quickly. I roped her in by taking her to New York for Thanksgiving.
Finally, I asked her to marry me. That was in Dana Point, California. We moved out there, but she didn't like it at first. She saw too many women with dogs in their purses, and their lips were too big. It was just a lot for her.
After we had our son, Jase, we always kinda knew we would come back to Kansas City. We'd come back and forth, always planning when we could eventually move back. But the housing market here was bananas and we couldn't find a place. By a stroke of luck, we found the perfect spot. Of course, I wanted to buy a fixer and I did—and, boy is it a fixer—and we've started this brand-new adventure out here. The people here are fantastic."
This perfect place you found? Tell me more!
"We were looking in old Leawood, it's kind of close to Mission Hills and Fairway. I loved the winding streets of old Leawood, and the houses are really cool. We were looking in that general area, but everything was getting overbid by 60 and 70 thousand dollars.
We didn't even walk through the house; we toured the home by video. And, funny, I just pitched a show for HGTV called Blind Closing which is what we did. It's this cute, cul-de-sac ranch that needed a ton of work. We asked our agent his thoughts because in this neighborhood, builders were coming in, buying with cash, and knocking everything down.
With all the other offers, we thought we were screwed. But we got a signed contract back two hours later because the guy that lived next door, it was his childhood home. He said if anyone gave him an offer and wouldn't knock it down, he was going to take it. (How lucky was that?) Yes! There's going to be a ton of work involved, but it's great.
Honestly, the thing I love about Kansas City—one of the coolest things—is the amazing architecture. It's some of the most beautiful architecture in the country. People embrace the old and the character of homes. It's really cool to see. I was hoping to buy something like that and keep its beauty and charm. And that's what we did. My son though, he still wonders where the beach is and when we're going to the beach. But now he has a swing set in the backyard and a lot of land to play in. It's been great."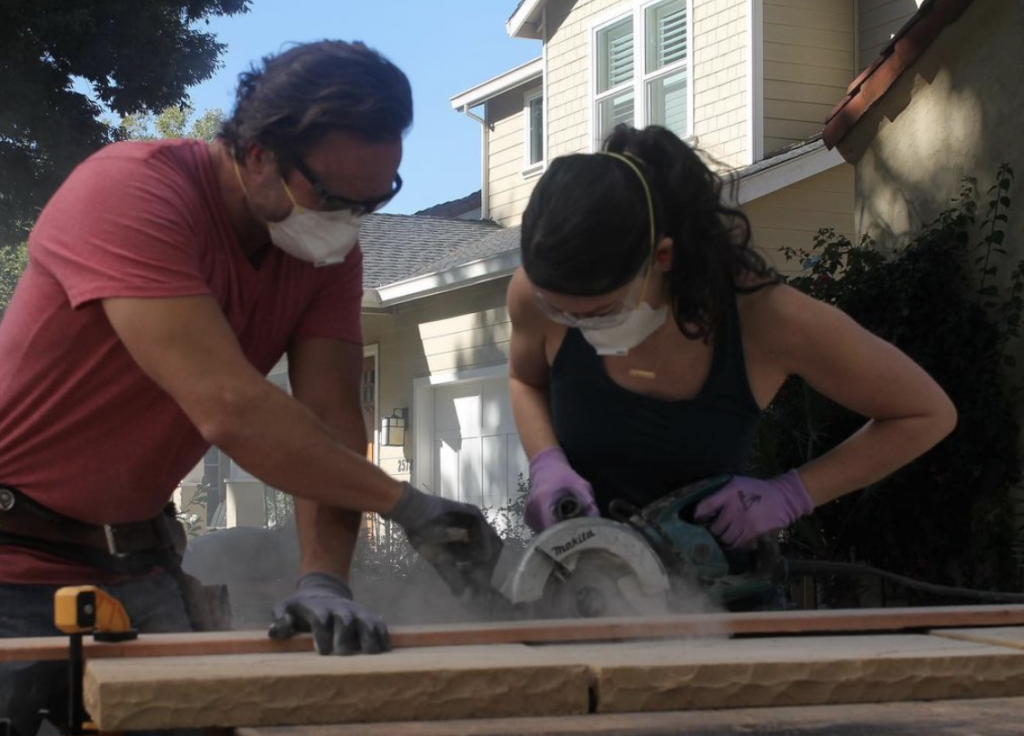 What are you doing now?
"I joined Bash & Co. Sotheby's International Realty. My wife and I have known Andy (Bash) for years. And I also started Blashaw Residential, which is my contracting company. It's crazy here! Everyone is building. I'm already three jobs deep. I'm doing landscaping construction services—some interior stuff, but I like the outdoors. It's great for my clients. I'm everything under one roof. Plus, staring my real estate career and teaming up with Sotheby's—which is such a luxury name here in Kansas City. It's like I'm starting a brand-new adventure."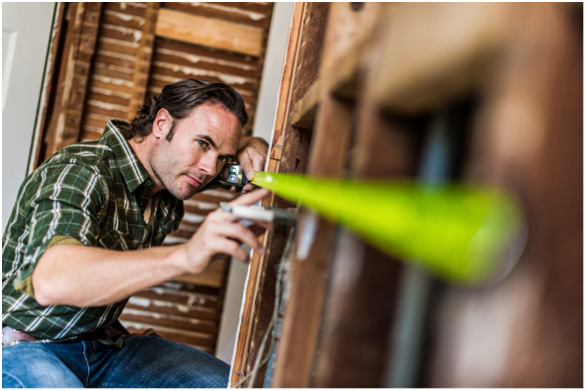 Talk to me about your days in TV.
"I was very lucky. I lost everything in 2007-2008 when I was a contractor doing spec homes. I got in because my ex-wife saw an article in Backstage West; it's kind of a theater magazine. They were looking for a home improvement host. I had no idea what that was. Funny enough, I was a film and TV major in college because I couldn't pass organic chemistry in pre-med. So, I ended up behind the scenes in film and TV as a carpenter working for Paramount. But I had a bit of on-camera experience.
Long story short, we shot it. I thought I did great, and I waited for a call, uh, that never came. In TV you never burn a bridge and always stay positive and keep moving forward. The people I auditioned for on that show asked if I wanted to audition for another show in Denver. Deconstruction was the name; it was about the science behind home improvement. I scratched my way to make it happen. I got the job, did eight episodes of the first season in 2008. This was, like, the beginning of HGTV and DIY when it was first starting.
I bounced around from show to show. Project Extreme, then Money Hunters in Philadelphia, and then four seasons of Professional Grade, a home improvement game show. I took over Yard Crashers in season 7 and my last show was in 2017. I finished with America's Most Desperate Landscape in 2019."
Why did you leave?
"Honestly, I got to a point after ten years of doing it—and I loved it—I did 550 episodes of television, but I traveled so much. I said if I ever get married again and have a child, I'm going to make sure to be there. And that's why we came to KC—because it's a great place to raise a family. Very family-centric. I just didn't want to travel as much anymore. Now I have a great network of family and friends here and I'm waiting for the next right [TV] project that doesn't involve so much travel."
What's your most memorable show?
[Laughs] "Yes, the one where were I met my wife! It's a funny story. Like I said, it was Yard Crashers here in Kansas City back in 2016.
Contrary to popular belief, I'm not a guy who frolicks around. Especially [hosting] a home improvement TV show. I was always tired. I would wake up at five in the morning and go to bed at eight. I was done. I didn't want to date, and I wasn't looking for anything.
I was divorced, having been married for 17 years, and I was open to dating, but wasn't looking. And that's where the best things happen to you—when you're not looking. So, Lindsay was hired to plant the plant wall I built. She came on set with this little hat on and she was beautiful, funny, and talented. I was smitten with this girl."
Go on!
"I took a picture of her plant wall and texted her. I threw it out there—swinging for the fences. I said your plant wall turned out beautiful, and I think you are too. Want to go get coffee or maybe dinner?
It wasn't until the next morning when she said, 'Hey, how are you?' Turns out, that night she was calling her friends and asking them if it was a good idea to text me back. Out of her ten friends, six voted yes and four voted no. I'm glad I won that competition. We went to Il Centro for our first date. I couldn't get enough of her. We've been inseparable ever since. And I told her I'd move anywhere for her, but I didn't think we'd actually move to Kansas, but here we are."

Do people recognize you now that you live here? Do they think you went to high school together or something?
"That's why I came to the Midwest. Because the people in the Midwest gave me the most love via social media and letters. People just love those shows out here. A lot of people just want me to crash their yard and that's amazing. I'm humbled because they like me as a host, but I also know they want a brand-new backyard. In grocery stores, people act like they've known me for years."
What's on the rest of your 2021 wishlist?
"Hopefully this [Blind Listing] HGTV show will go through. I love feel-good stuff and to help people—so hopefully, it gets picked up. And I hope to finish my kitchen. That and my luxury real estate services. I'm all about enjoying what Kansas City has to offer.
I've been going down to Table Rock. That's what going to keep me sane, getting into some water."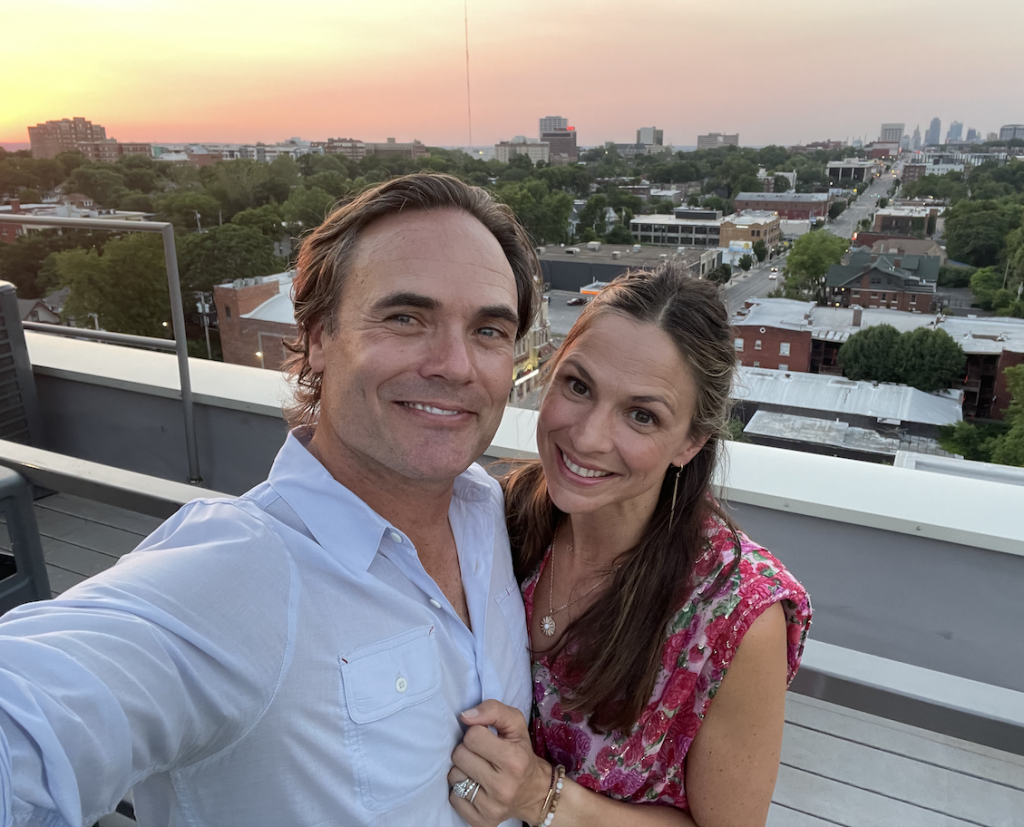 Finally, where are your new-to-KC stomping grounds?
"I've only been here three months. I'm learning as I go. We went to Canary, it was amazing. Spin Pizza was great. Also, Verbena at the INN at Meadowbrook and OurHouseKC. Hey, can you please put out an all-call in this interview for babysitters? Please? [Laughs]
If you see me around, come say hi. I love to meet new people and can't wait to get to know this community. I'm big into charity and helping build a community up—so I look forward to being a contributor in some way, shape, or form. The people here are awesome. I love them."
Interview gently edited for content and clarity. Follow Matt on Twitter, Facebook, and on his Instagram.