Desk Set
Who says kids should have all the fun with school supplies? This season signals your home office might need to be restocked with a fresh stash of goodies.
Left: Poppin Letter Tray Storage Kit. No need for a pouch or box when you have stackable trays and a pencil cup. This snazzy desktopper comes in an array of colors, including sage.
Middle: All 192 heavy-weight pages of the Organized Chaos Leatherette Journal include lines and gilded edges. A blue-ribbon marker that coordinates with the cover keeps you up-to-date.
Right: These rose-gold handled scissors don't just look sharper than elementary-school blunt tips, they can cut through paper and fabric alike.
---
Sculptural No Matter the Season
Fall is officially here later this month. In KC, autumn could be hot, could be cold. Weather or not, these utility items look good naked or in use.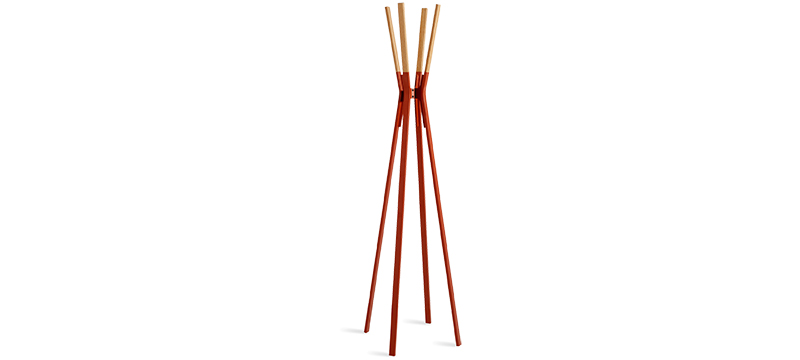 Blu Dot Splash Coat Rack
Powder-coated steel and solid walnut stand tall to take in totes and coats. The metal base looks as if it's been dipped in color — the numerous, yummy choices include olive or tomato.
White Black Two-Tone Candle
Lit/not lit, this 4-by-6-inch candle can set the mood on a mantel or table. Each varies slightly because they're poured by hand.