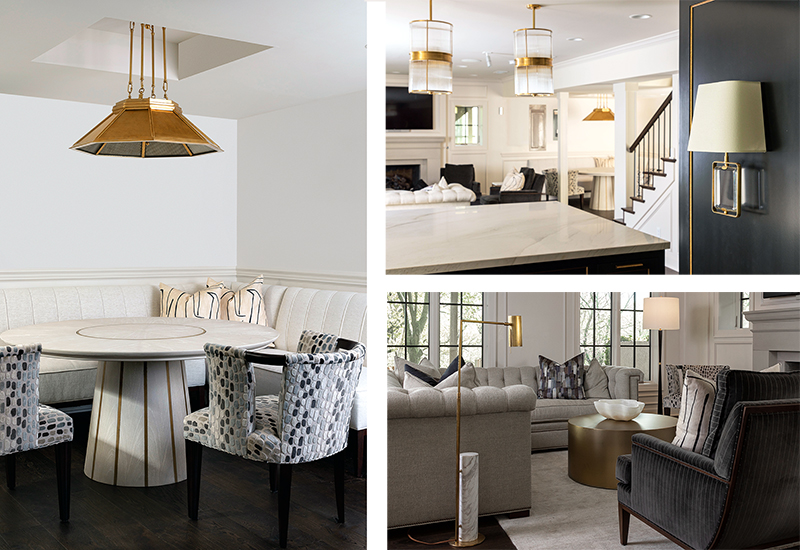 Ask any interior designer and they'll tell you the secret sauce to a warm, inviting space is in the lighting.
"Creating a mood through lighting is something most people don't realize, but they can really feel and sense it," says Kerri Frazier, owner of Relative Lighting, a service based in Kansas City. "The fixture itself can be sculptural and add a dramatic element to a room, and the color and temperature of light can add the right glow."
To gain some bright ideas (and dim ones, too!), we talked to Frazier, a lighting concierge who partners with designers and homeowners to create lighting plans and source fixtures. Here are her top suggestions.
Add layers. To create a pleasing tone in a room, add different light sources. That could mean a ceiling fixture, sconces, picture lighting, and table lamps in the same space.
Make them dimmable. Through switches and smart bulbs, you can adjust your lighting for tasks, mood, and time of day.
Purchase the right bulbs. Frazier suggests high-quality LEDs (light-emitting diodes). 3000 Kelvin will be too blue and bright, but 2700 Kelvin creates a warm light similar to incandescent that makes rooms and their inhabitants look and feel their best.
Lighting We're Loving. Organic shapes in ceiling fixtures and sconces. Metal shades that provide dramatic uplighting and downlighting. Natural materials, such as alabaster, crystal, plaster, gesso, and unlacquered metal that create interesting patina.

Kerri Frazier, owner of Relative Lighting.