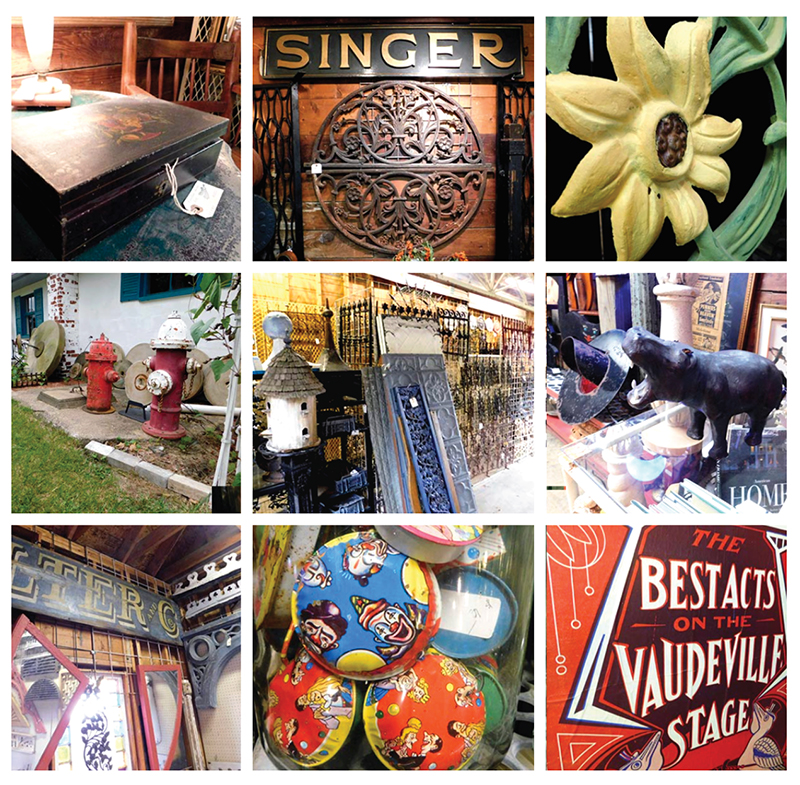 One pastime I've missed in the past year is taking advantage of the pleasant warmer weather to hunt for treasures. One of my favorite places is The Eclectic Co. in south Overland Park.
When I'm heading out on a weekend to the Overland Park Arboretum and Botanical Gardens, I like to stop and shop there. Along with the 1910 farmhouse on 2 ½ acres are gardens, tall trees, and four buildings full of goodies for fun exploration.
For more than three decades, Pat Blanchat and her husband, John, have traveled the country and discovered truly unusual pieces.
Antiques. The Eclectic Co. specializes in 19th- and 20th-century Americana, as well as trade signs, advertising ephemera, and vintage folk art.
Ironwork. The store has a wide selection of decorative metalwork, including garden gates, Victorian fencing, widows' walks and other embellishments gathered in the Midwest, Philadelphia, and New Orleans.
Architectural. Elements include corbels, headers, cottage doors, mirrors, terra cotta and windows—stained glass and beveled.