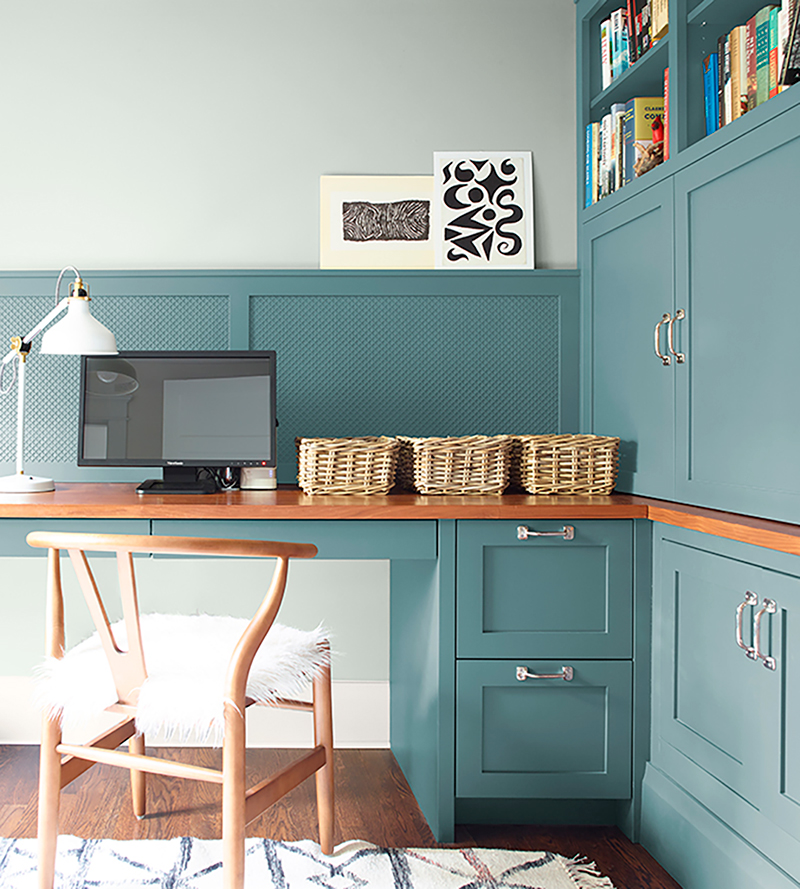 One of my dearest friends recently renovated one of her rooms. It needed to serve her family's needs to work hard and play hard—a tall order many of us can relate to.
With the pandemic creating more remote working from home for her and her husband, and the occasional learning from home for her two elementary-school sons, the room needed more organization and function.
Plus, as an avid paper crafter and reader, she also wanted the room to serve as a place that offered calm and inspiration. Her sons, too, enjoy creating art.
She took an approach to emulate:
1. Large work surface. She invested in a big table that can be used for a variety of purposes: homework, art, crafting, and gift wrapping.
2. Flexible storage. She bought modular shelving that can be stacked vertically and horizontally and added to or reconfigured as needs change. It has storage boxes that fit perfectly so myriad things have their place. For example, one box holds glue sticks, crayons, and pencils so the boys can grab them to take to school.
3. Zones for everyone. There's a reading corner and a cart full of books, including the library books, so everyone always knows where to find them. The computer and web cam are set up so someone can have a quiet work meeting. It's arranged so that if she and her husband are reading, their sons can be gaming.
4. A serene paint color. She strove for something calming, but with depth, so she chose Aegean Teal by Benjamin Moore (the paint brand's color of 2021). The hue serves as just the right backdrop for art with a tranquil vibe.