Sponsored content:
There's no job too big or too small for the team at Budget Blinds, says Courtney Stoddard Laufketter, VP of sales and marketing. "We'll do one window, or we can tackle entire apartment complexes," she says. "Plus, each job has so many customizable options now."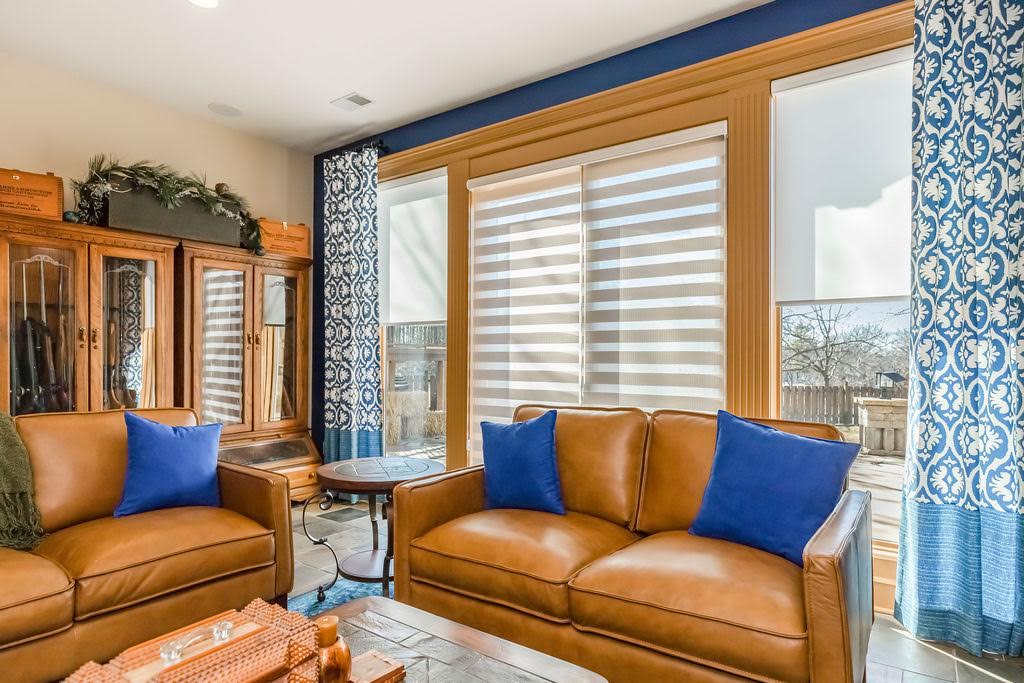 Budget Blinds launched nearly 30 years ago as an international franchise and has grown to nearly 1,200 stores throughout the U.S., Canada, and Mexico. Locally, the franchise—which will celebrate its 20th anniversary next year—"started as a small family business with my parents and grandparents," says Stoddard Laufketter.
Over those two decades, designers have seen window-treatment trends come and go. But last year when Covid hit, the team found themselves busier than ever. "People were sitting at home for the first time in the middle of the day," says Stoddard Laufketter.  "They're seeing their window treatments—or lack thereof—and what they suddenly needed. We had one of our best years ever, actually."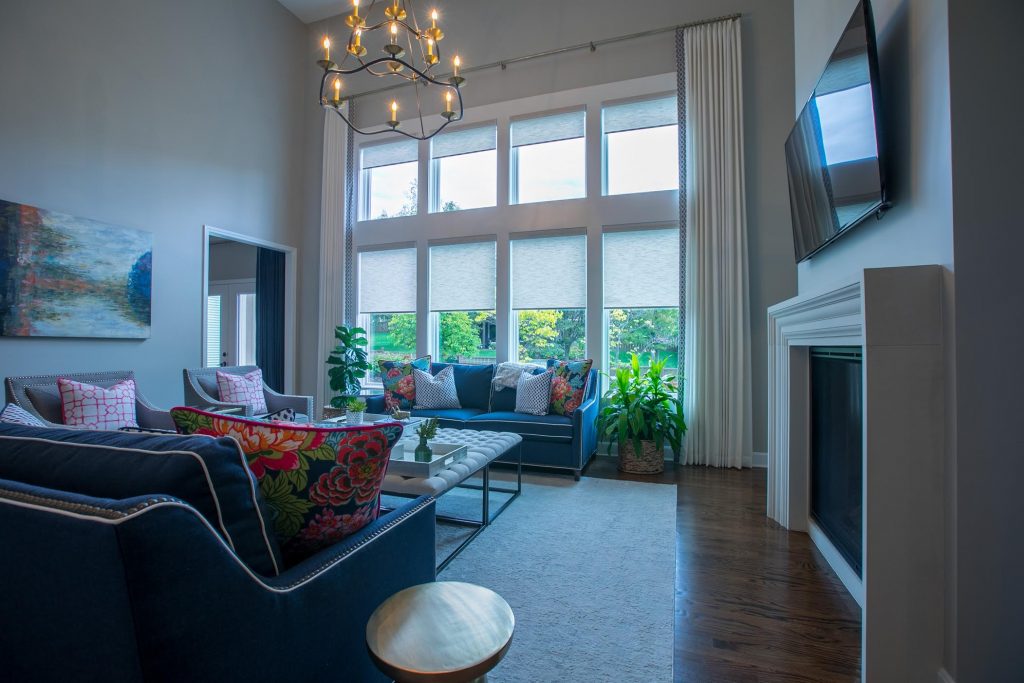 Some new clients had specific requests, others needed a bit of design handholding.  "Some people know exactly what they want and do their research. They'll ask me a thousand questions I didn't expect consumers would know," Stoddard Laufketter says with a laugh. "Or they'll ask X, Y, and Z. Either way, we'll show you designs you've never seen—or even considered—and it might be your new favorite thing."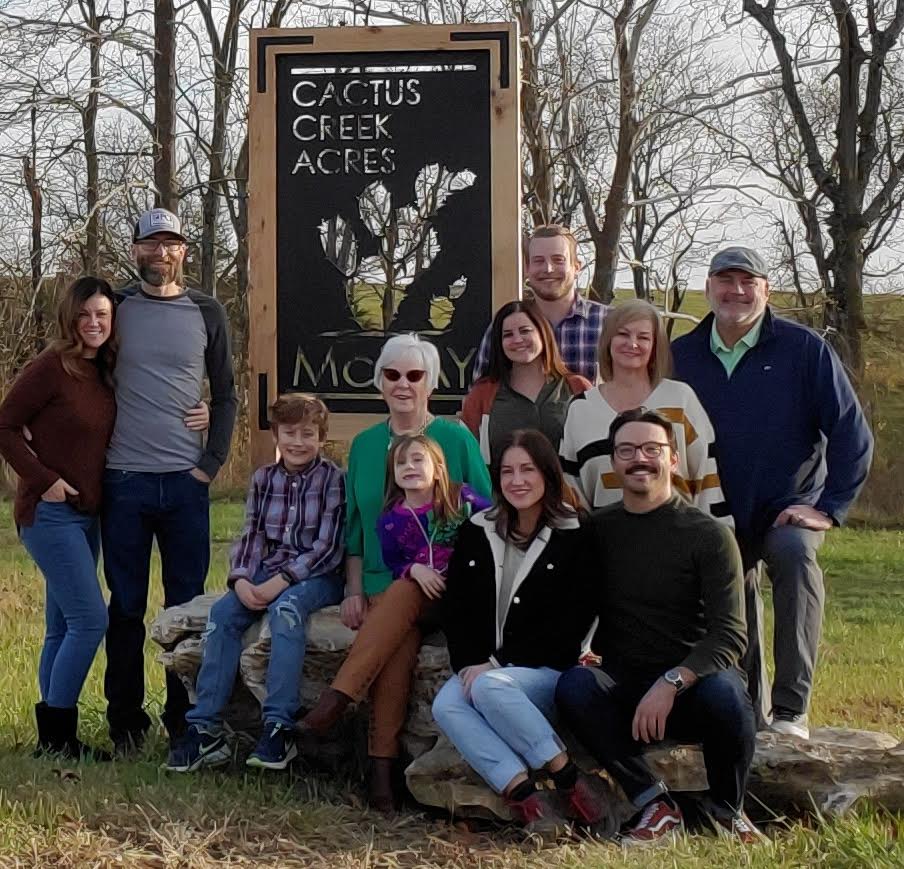 Backed by a large corporation, but with the feel of a small family business, Budget Blinds brings the best of both worlds to consumers. "We have warranties, products, and pricing that other retailers simply aren't able to match," she says. "But, because we're still small, we're very focused on customer service and attention to detail."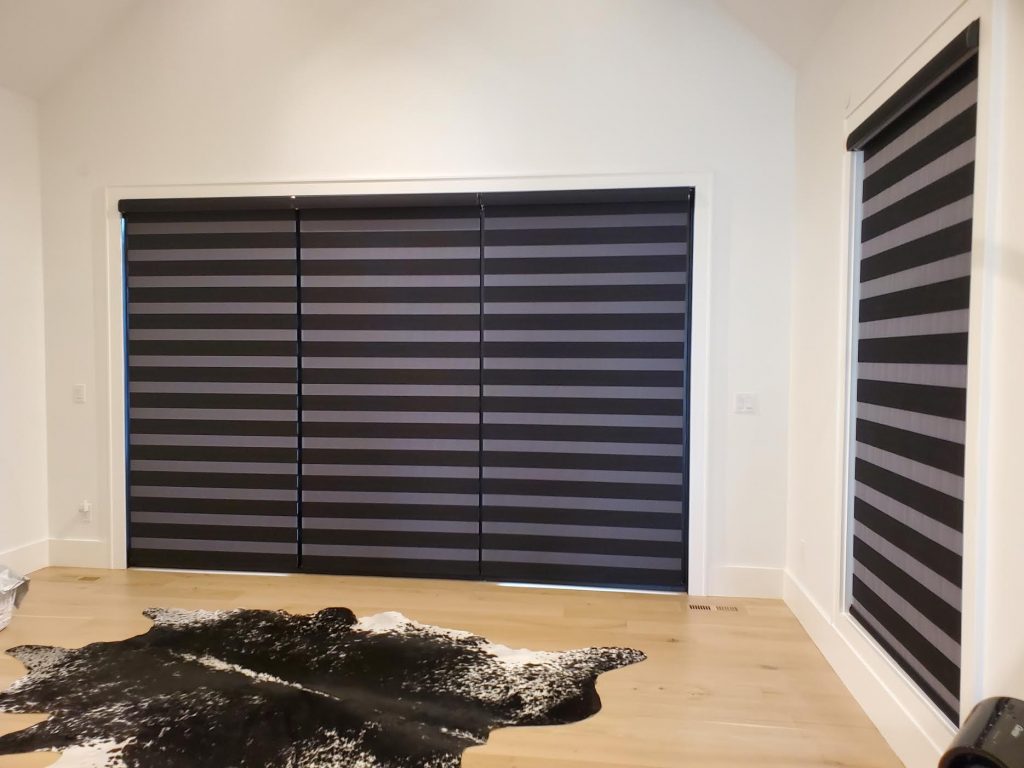 Back In Black
One of the newest trends the team at Budget Blinds has been seeing in 2021 is the addition of darker motifs, specifically—black. "That's definitely new this year. People want to do accents and statement pieces with their window treatments," she says. "I think it gives rooms more of a dramatic look and, naturally, we have customers who want to darken their rooms. For the most part, you can get a blackout fabric that's any color, but customers like the look of sheer black. It certainly helps control light coming into a room."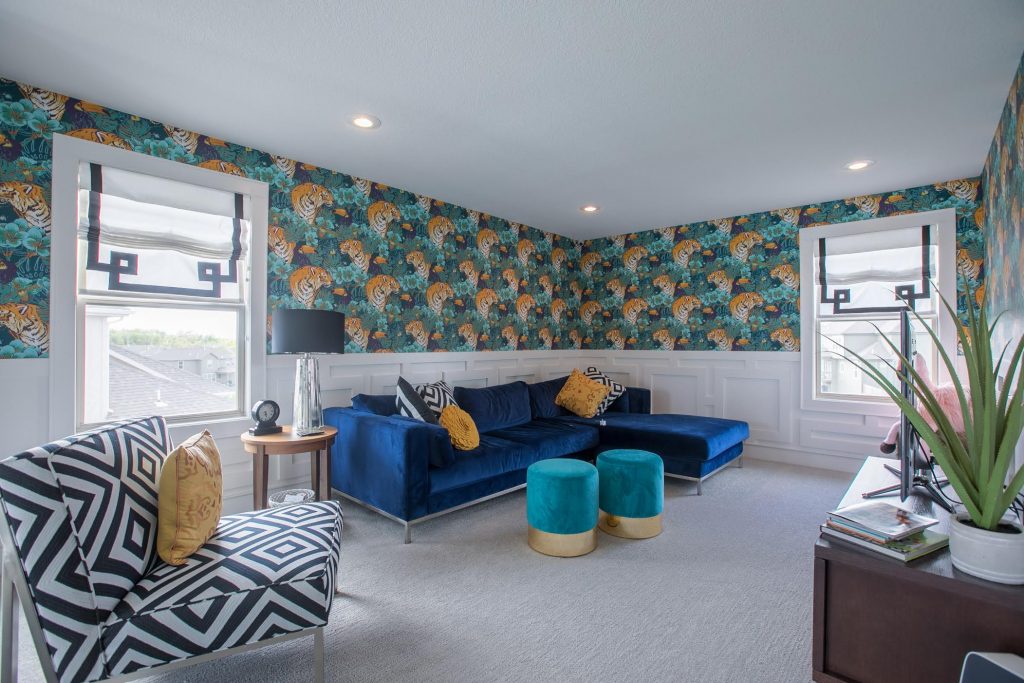 Nation of Automation
Automated blinds, shades, and draperies have been the biggest advancement for window treatments over the last several years. "People understand that automated blinds aren't necessarily a luxury, but something they need," she says. "Being able to control your window treatments with your phone or your smart device; it's a great way to help your house be just that much more energy efficient. Say the sun hits at a certain point of the day and you're not home, you can adjust accordingly from anywhere with the push of a button."
Dual Shades Are All the Rage
Dual shades remain Budget Blinds number-one bestseller. The product, which was created in 2007, has only increased in desirability over the past few years. "In fact, we've sold more of that treatment than anyone in the nation," she says. "We have a wide range of prices and features to offer in that style. We're selling it to at least one household a week."
Safety First
Thinking of selling your home? Stoddard Laufketter says to be mindful about the recent changes with window-covering standards. "Many national laws have changed or updated," she says. "You need to be aware of those things before you sell your house. It's good to be aware of what those rules are—especially if you're selling a family home."

Draperies Are Making a Comeback!
Specifically, custom draperies, says Stoddard Laufketter. "People have discovered motorized draperies which they can close or open with one push of a button." Soft white drapes with accent trims are one of Budget Blinds's most popular products.
The company's private-label Signature Series collection offers everything from blinds to shades to draperies in every price point imaginable. "They are our largest vendor and offer everything under the sun, to block out the sun," quips Stoddard Laufketter. "Those products all offer a no-questions-asked, five-year warranty. And they're based in Middleton, Wisconsin. Our clients like knowing it's an American-based company."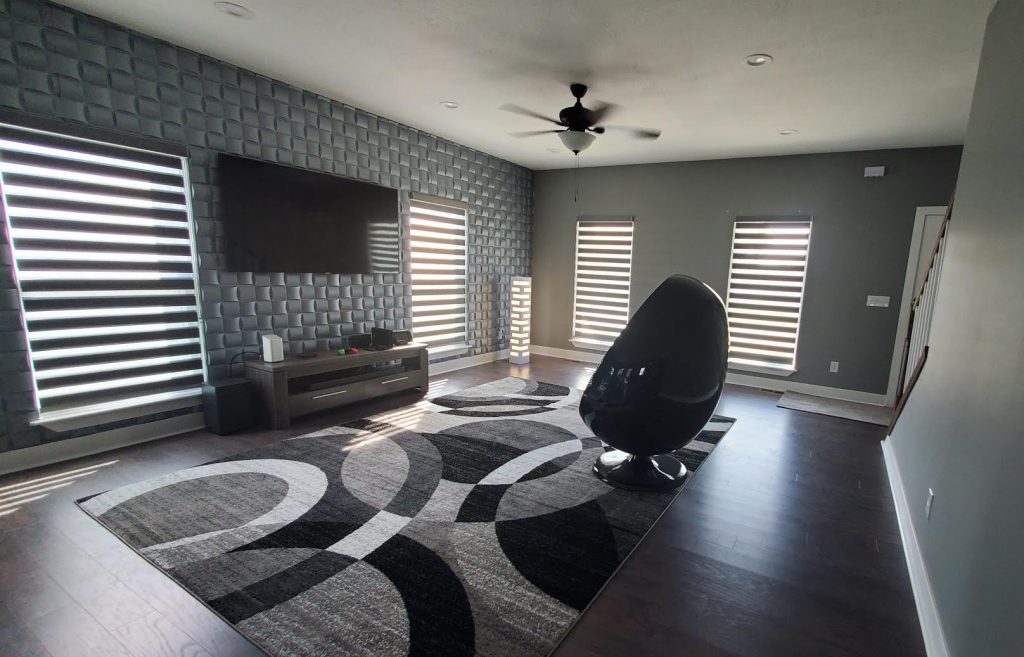 Stoddard Laufketter says the best part of her job is seeing how happy customers are once the project is finished. "We'll get calls a year later from clients who just want to tell us how much they still love their blinds. Sometimes, they'll want us to add more or refer their neighbor," she says. "Referrals and repeat business make up 65% of our business."
With 17 different vendors, Stoddard Laufketter says, "At Budget Blinds, we truly do have a blind for every budget. Call us and we'll set up an in-home consultation. We bring the samples to you, do the measurements. About a month later we'll come back to install it!"
When Stoddard Laufketter says they're a fully customized business, she means it. "No matter what shape or size your window is, we'll make it work," she says. "We can even do custom-printed fabrics. Want a specific color, of say, orange? We'll get that particular shade printed for you."