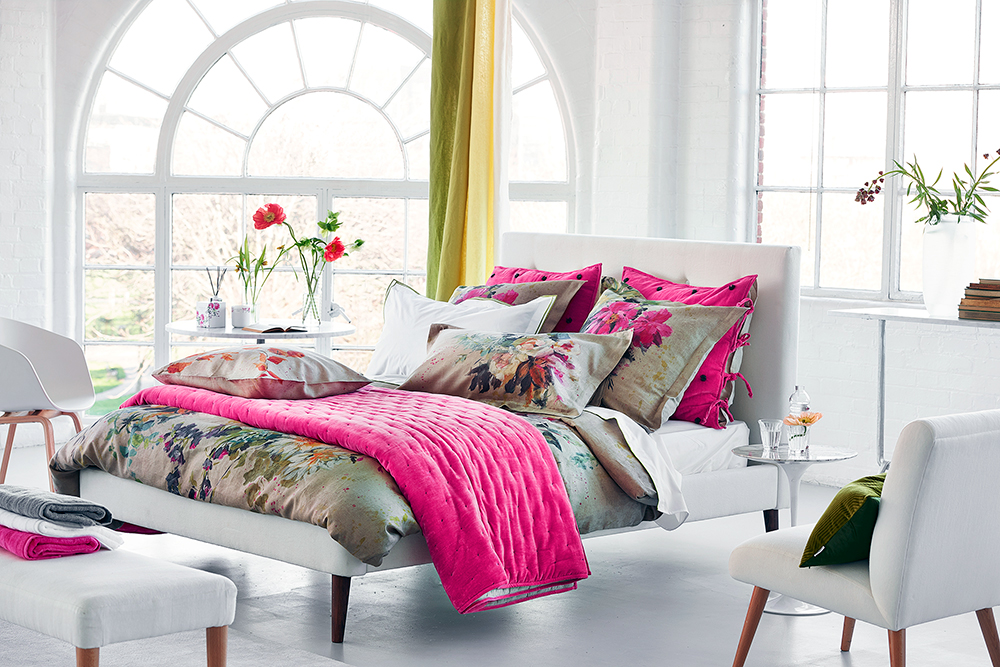 With our new normal, people are truly turning to their bedroom as retreat space and sanctuary for transformative rest and sleep.
We caught up with Ursula Terrasi, owner of Terrasi Living & Scandia Home, to talk about how to make bedding lighter and airier during the hot months of summer.
"People are yearning to freshen things up," she says. "To upgrade, you don't need to replace everything. Work with you already have and treasure. Add little things you love, like a new color, pattern, or texture in a new set of pillowcases or sheets in the best quality you can afford."
Color. "People are loving bold color more," she says. "It's uplifting." Neutral, calming, and simple white or gray sheets are still prevalent, but customers are adding pops of color.
Pattern. Abstract, painterly looks—think muted Monet—are popular. Customers are mixing patterns—stripes with florals—in an eclectic style.
Fabrics. It's important to have washable fabrics for your bedding, especially in summer. Cotton, satin, crisp percale, linen. "The cool thing about linen is that it's supposed to be wrinkled, and it's casual," Terrasi says.
For summer, she also recommends sheets made from wood fibers because they're light, airy, and restful.
Comforter. Typically, we set our thermostats to 70 degrees all year long so Terrasi recommends all-season down comforters. But sometimes it's nice to have a lighter comforter in summer, she says, to enhance your sleep.