Sponsored content:
How many minutes a day do you spend staring at your closet, wishing you could wave a magic wand and instantly turn chaotic clutter into an organized oasis?
Think of California Closets as that magic wand. Whether you want to add functionality to a small space or transform entire areas of your home, the knowledgeable team at California Closets can guide you through your options. Then, your furnishing elements are custom-made at the company's Lenexa warehouse before they're expertly installed in your home.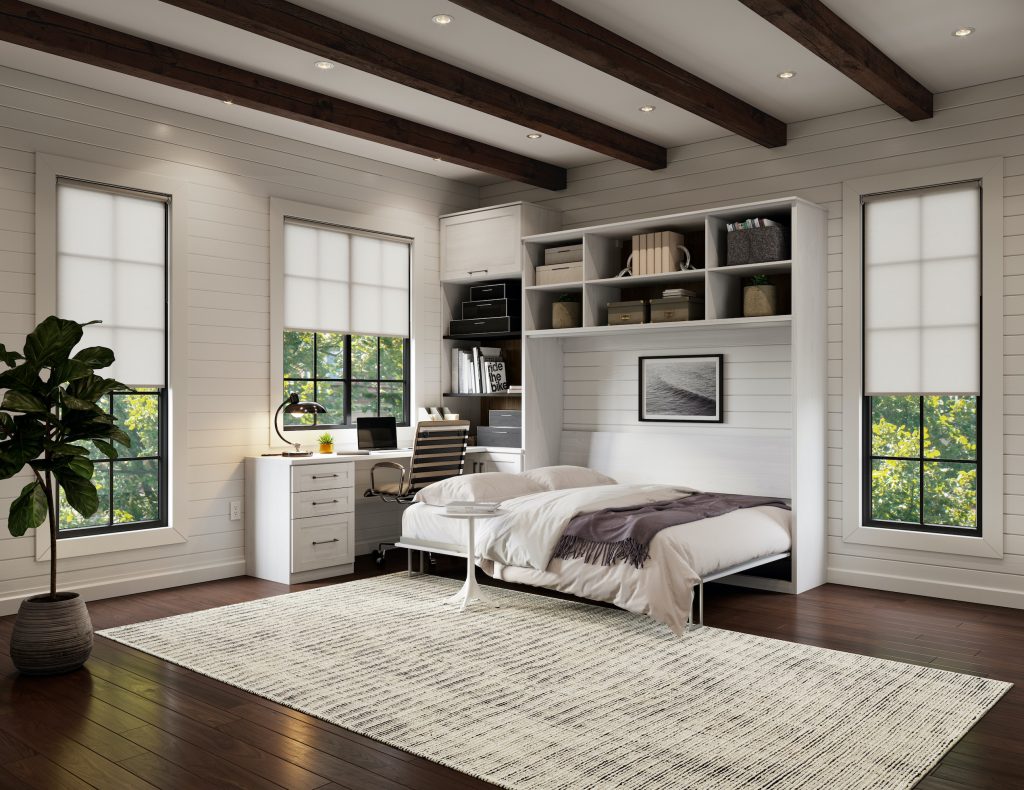 The natural question is where do you start? There's likely an area in your home that needs some TLC to make it a more usable and stylish space. From there, California Closets designer, Chastity Therrien, let us in on a secret.
She recently worked with a client on a new closet configuration. One of many challenges: a huge shoe collection that included more than 200 (yes, 200!) pairs.
"If there are some things you haven't worn in years, think about donating them, especially if items are in good shape," she says.
Think of it like pre-design purging prep. After all, as Therrien points out, you're going to have to completely empty your space before the installation happens. This way, you're getting a jumpstart on that particular task—and you'll also have a more accurate reflection of what you need to store.
And if you do have never-worn clothing or accessories that you can't donate because of their sentimental value? Make note of those items, then let your California Closets designer know. They can suggest a variety of storage options, from deep drawers to out-of-the-way shelving lined with fabric boxes so that your mementos are protected.
With Therrien's preparatory advice in mind, consider these other areas of your home, which she says are also popular candidates for updates.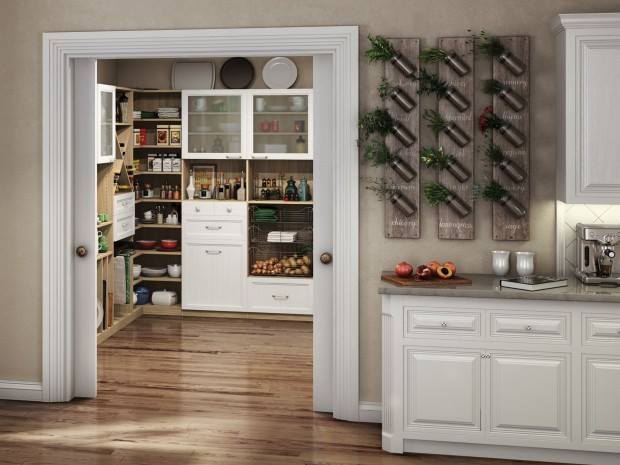 Kitchens & Pantries
As pandemic-related restrictions continue to slowly loosen, there's no better time to think about at-home entertaining. Of course, the secret to a successful gathering is an easy-to-navigate kitchen that effortlessly evolves from prep and cooking space to an unofficial party hub.
Take Therrien's advice as you prepare for a pantry or other kitchen update and donate non-perishable foods, unused cookware or dishware, or other kitchen items that have overstayed their welcome. While you do that, make note of what's important to you in a kitchen area. Wine enthusiasts, for example, might consider a pull-out wine rack for easily accessible yet out-of-sight storage.
"Not everything in your kitchen needs to be stationary," Therrien says. "We offer pull-out baskets and spice racks, as well as faceless drawers, all of which are adjustable unless you specify a fixed configuration."

Home Offices
We're at yet another transition point in the pandemic: as office buildings continue to reopen, more employers are giving employees the chance to choose where they work best, including at home.
If you find yourself in a more long-term work-from-home scenario, it might be time to take another look at your office. What would you change to make it more functional? More efficient? A more enjoyable place to be?
Therrien says she's especially impressed by the evolution of California Closets' home office products and accessories. Gone are the days of only an L- or T-shaped configuration. Instead, clients can now opt for freestanding desks that easily set up in any part of the space, including the center. Add decorative legs for a pop of extra polish, not to mention shelving, cabinets, and other functional touches, each available in a range of styles and finishes to suit your preferred aesthetic.

Endless Possibilities
Where else in your home can you purge, streamline and spruce up? One of the advantages of working with California Closets is that they offer storage, organizational, and design solutions for most areas in the home.
Take the garage, for example. Clear out the clutter to make way for new wall-mounted shelving, tool cabinets, garden storage and so much more.
If you're seeing an influx in overnight guests, consider adding a convenient feature, such as a Murphy bed, for effortless hosting. Playrooms, craft areas, mudrooms, hall closets—each of these areas and more can easily be transformed by the California Closets team.
And here's another reason to act quickly: California Closets is offering a promotion that's good through the end of June. Spend at least $2,500 and you'll save $500! Therrien says this is one of her favorite promotions yet because of the incredible value that it gives customers.
As you plan your home decluttering and update, keep in mind that industry-wide material and other shortages are slightly impacting installation timelines. For example, Therrien says projects that are finalized now are currently being installed in July. The good news is that the installations go quickly—most are complete within a day.
Take a look at the California Closets website to browse room-specific options and new products. You can easily schedule a free consultation on the site, too, or stop into the company's Overland Park showroom, which is open daily.