Sponsored content: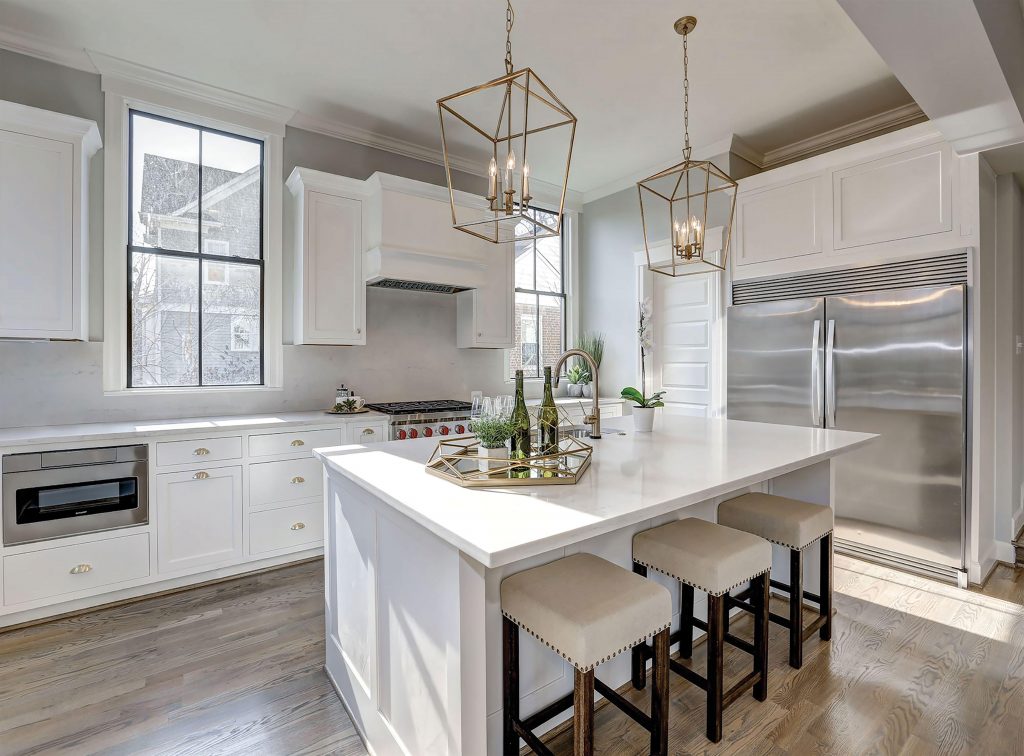 If you have the urge to nest as the temperatures drop, you're not alone.
The cooler months are a prime time for home interior updates and renovations. In late summer and early fall, people tend to shift their focus to preparing for holiday entertaining.
And when the last of the holiday decorations are put away, weeks of winter still await, the best time of the year to snuggle up and get cozy at home.
Of course, this year looks so much different than the rest. As more people opt for home updates because they're spending more time at home, suppliers are struggling to keep pace with demand.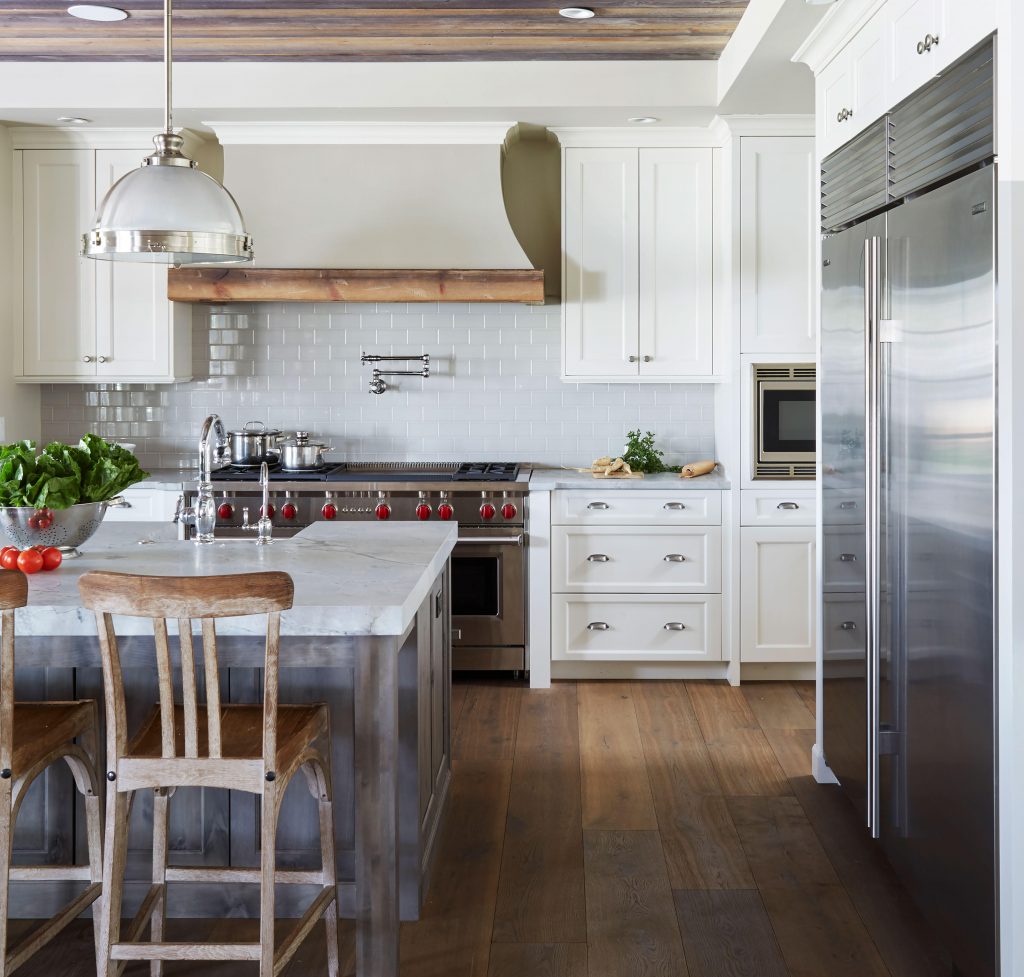 That's when working with a professional like Karin Ross, owner of Karin Ross Designs, becomes even more important. Ross has seen firsthand how vendors are attempting to navigate unforeseen delays. And instead of subjecting clients to that stress, Ross is the conduit, maintaining all of the necessary communication while looking for other ways to keep the project on track.
"We've seen items like darker colored paint that are harder to find," Ross says. "Now, many kitchen appliances are back-ordered with a three- to four-month wait."
Given that kitchens are such popular areas to update, long wait times such as these certainly aren't ideal. Yet Ross has a knack not only for communicating with vendors and suppliers to understand what's happening at any given time; she'll also ensure that clients have that same information, setting realistic expectations for the project timeline.
Ross also doesn't hesitate to tap into her creativity, especially with regard to design elements like color palettes. Ross and her team may recommend alternative products or colors, depending on material shortages and other factors. Rest assured—despite any challenges, the finished product will be nothing short of fantastic.
"We're doing the best we can within our operating conditions," she says. "But we're committed to making sure the result is beautiful, no matter what we need to do."
That commitment is a staple of Ross's business. For many people, redoing a kitchen or bathroom or making other home updates is a long-anticipated project. Ross doesn't take that responsibility lightly.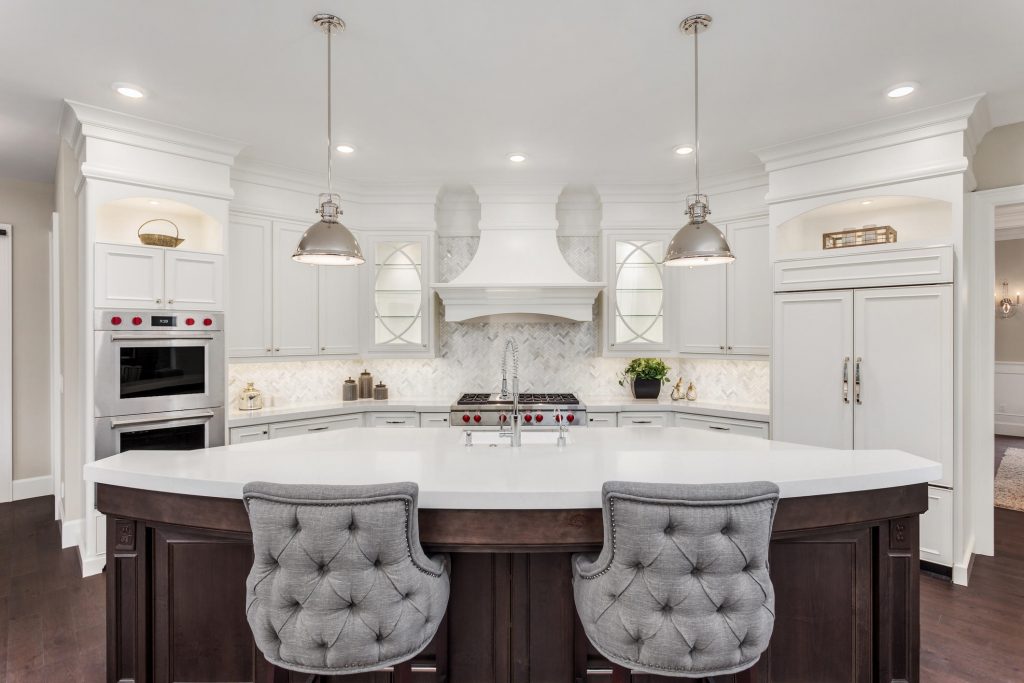 "We want to incorporate elements that help each client focus on the future and feel excited about where they live," she says.
Ross freely admits that pandemic-related challenges have thrown her industry some curveballs. Yet amid the unexpected challenges, Ross has also noticed some encouraging behaviors.
"Clients have a new appreciation for their homes," she says. "They're spending more time there and seeing ways that they can make their spaces even better."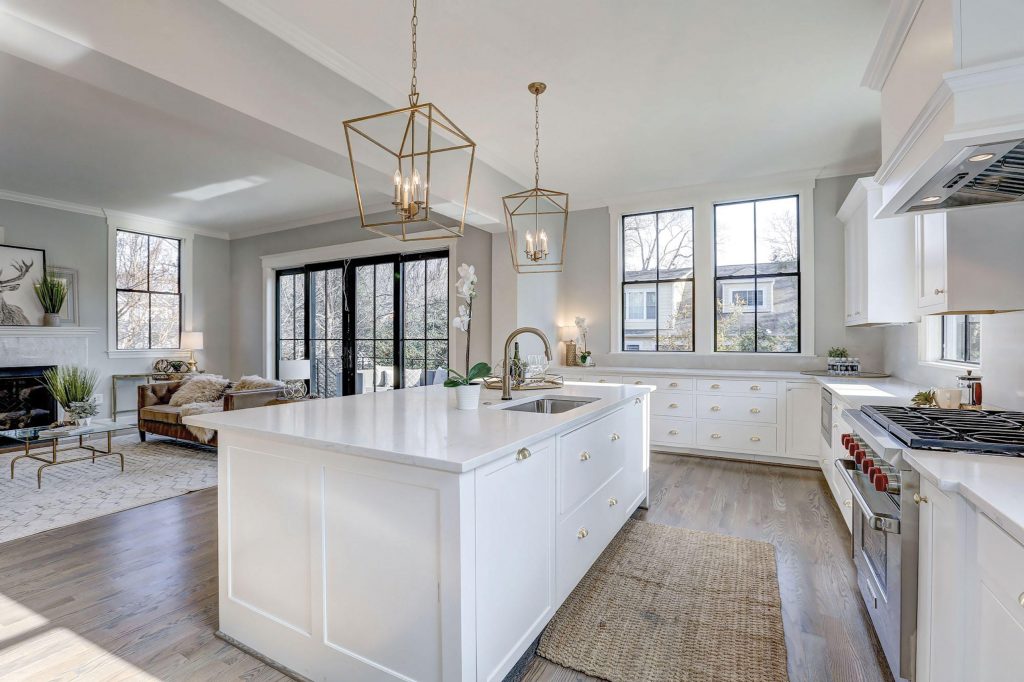 Making your home more functional is often a primary focus of any interior updates. But there's the emotional aspect, too. What makes you happy? What brings you joy? What helps you feel more relaxed and secure? Those feelings are more important than ever, and your home should check all of those boxes.
If you have a home update project in mind, now is an ideal time to reach out to Ross for a virtual consultation. There's likely other work that can happen while Ross keeps a close eye on fulfillment and delivery timelines. And just think of the end result: preparing your favorite cold-weather meal in a brand-new kitchen or watching the kids huddle over homework around a new kitchen island as you prep ingredients.
So many of us have put much of our lives on hold this year—large gatherings, travel, a career change. Yet you don't need to put off your home update any longer. You deserve a space that's a sanctuary—a haven within the chaos of daily life. And Ross is ready to ensure you get the home of your dreams.